Turbopass customers say (since October 2016)
Write your review
"
A great card for your first trip in Berlin

"

This card offers a lot for your money.

Arnaud B

. from France, 05/2018
"
Great card for a great city

"

A great card for discovering Berlin

Arnaud B

. from France, 05/2018
"
Klappt hervorragend!

"

Nach dem Turbopass Rom nutzten wir nun den Turbopass Berlin. Die Nutzung von ÖPNV, Stadtrundfahrt und Museen etc. funktioniert hervorragend. Einfach die Priority Lines nutzen und schon geht's los. Der Führer und Stadtplan sind auch sehr nützlich.

Wolfgang B

. from München, 05/2018
"
Funktioniert immer wieder hervorragend

"

Wir hatten schon Turbopässe für Rom und jetzt Berlin. Man muss sich einfach um nichts mehr kümmern: ÖPNV, Stadtrundfahrt, Eintritte - einfach die Priority Lines nutzen und los geht's. Der beigefügte Führer und Stadtplan sind auch sehr hilfreich.

Wolfgang B

. from München, 05/2018
"
Turbopass was fully worth it for us

"

The Turbopass Berlin actually corresponds to the Berlin Welcome Card All Inclusive. Arrived at the airport Tegel we could pick up the tickets right at the counter and take the bus to the hotel. Numerous attractions are included. On the first day we did the guided walking tour and the boat trip on the Spree, on the second day we drove on the yellow Hop On / Hop Off bus, which stops at the main sights. Of course we were also on the TV tower at Alexanderplatz (admission included and shortened waiting time). On the last day we broke up because my companion had to go to a trade fair. I used the day to take the turbo pass to Potsdam and take the Hop On / Hop Off Bus again. All in all, we loved it in Berlin! It will not be the last trip. (Photo: Brandenburg Gate, landmark of Berlin)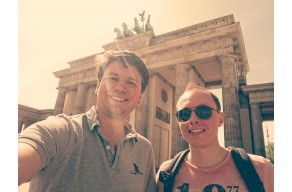 Roman L
. from Gevelsberg, 05/2018
"
Super great :)

"

Goods in Berlin, you knew the map everywhere and everything was very fast. Will look again for the next trip here :) For small money you get a lot.

Marco I

. from Traben Trarbach, 04/2018
"
100% recommendation!

"

Everything went very well, Infopoint found no problems, staff very friendly and courteous. No queuing in museums and attractions. Much seen and experienced - the card was well worth it, definitely a relief.

Customer from Idar-oberstein

, 04/2018
"
Get the most out of Berlin

"

The Berlin card is great for a number of reasons: hassle free travel (though don't forget to validate at the station); jump the queues (the waiting times to go up the tv tower were up to 5 hrs), access to great museums (DDR museum and German history museum were excellent and a great way to see the city by bus and by boat. I would thoroughly recommend the card.

Andrew B

. from Lincoln, 04/2018
"
Easter in Berlin

"

It is not possible in 5 days to take full advantage of the Citypass. He is a great thing and definitely recommend.

Hans K

. from Frankreich, 04/2018
"
Berlin - A must visit

"

Whether you're travelling alone, with your family, with friends, or anyone closse to you, Berlin is a must visit for its history, lifestyle, and also to relax and enjoy the overall great environment.

Stefan B

. from Malta, 04/2018
"
Really made our stay!

"

What a buy - real gem! As first time visitors to Berlin, my friend and I found that the All Inclusive Berlin Pass was ideal, taking all the stress out of visiting a new city. The biggest plus was being able to use the Pass for the transfers to and from the airport on the TXL express bus as transfers always drain the purse. What's more, our hotel, the Leonardo Royal, was only a ten minute walk from Alexanderplatz, the last stop, so very convenient. We were impressed by the transport system in general and with a tram stop and a bus stop just outside the hotel it could not have been more convenient!

What was confusing was the included City Circle Hop On Hop Off tour. There are so many routes and more than one operator but we did enjoy the Yellow bus route which took us out as far as Charlottenburg where we were able to enjoy the Picasso collection in the Museum Berggruen, stroll the wide avenue Schlossstrasse and stumble upon the Restaurant Schlossgarten where we enjoyed an excellent, freshly prepared salad in traditional German surroundings.

With the flexibility of unlimited travel around the city and the priority entry to the major, must-see museums and attractions we certainly made the most of our four days, getting full value for money from the Pass. On a clear day the Fernsehturm is a must to appreciate an overview of the city, identify landmarks and learn much from the annotated boards beneath each window. Our favourite and most impactful visit was to the Wall Museum, East Side Gallery where the displays and multimedia film and projections gave much food for thought. The atmosphere of the area was enhanced the day we went by the cold and falling wet snow!

Had we been more conscientious about reading the accompanying guide before setting out the first day we could have enjoyed a 10% reduction in the Steakhouse Las Malvinas where we had an excellent, two course business lunch. The Card and travel ticket were invaluable and certainly paid for themselves over our four day stay.

Linda B

. from England, 04/2018
"
Great Card to Get Around

"

I highly recommend getting the card. The express pass feature at many of the attractions was useful during peak periods. My family and I spent 2 days in Berlin; we were able to see and do everything we wanted to with pass with time to spare! The guide was also very useful for planning the day.

Rafael V

. from New York, 04/2018
"
Berlin Welcome Card

"

Customer from Nittendorf

, 03/2018
"
Always with Turbopass on Städtetour

"

Was our second turbopass to Hamburg and also in Berlin we were very happy with the decision. We can also recommend the guided tours here. You might have to say that it is really difficult in Berlin to find a tour in German, but also with the Turbopass and Berlin City Walks possible. But the tour through Potsdam in English was great, especially through our guide.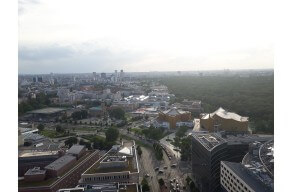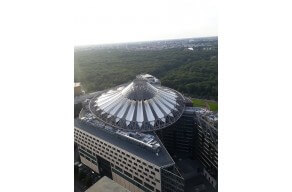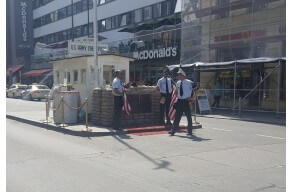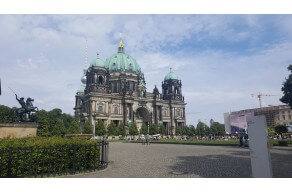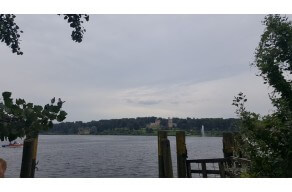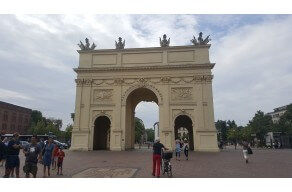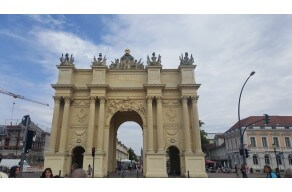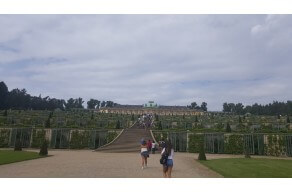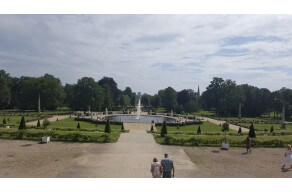 Markus S
. from Tutzing, 08/2017
"
Berlin very easy

"

The Berlin WelcomeCard ai on the second day after order received. No standing in line to buy an entrance ticket. Before the Pergamonmuseum stood a "giant snake" from Wartenden! In Berlin public transport enter and exit as it is popular without the hassle of buying tickets every time. Recommended the ABC rate. One saves against normal prices for entrance fees and travel expenses. There are other advantages, B. Ship trips, as described. Also with a visit to the Nikolaikirche only 3 euros instead of 5 euros entrance. New synagogue as well, you have to draw attention to the map. Before the next Berlin trip I will definitely order the Berlin Card again. A "Must Have" for Berliners!

Ursula H

. from Saulheim, 08/2017
"
Fantastic card!

"

We used Turbopass in Berlin recently and it is amazing value for money, really good attractions. This is the second city we have used Turbopass in and will not be the last!

Anthony S

. from United Kingdom, 08/2017
"
Berlin WelcomeCard - everything in it

"

Great thing-we have booked the option for local transport. Everything is super relaxed, you show the map and you have no stress, neither in the museum, shipping easy, Madame Tussauds, television tower, no matter what, it was just fun. No hassle of driving prices or tariffs, get ready. Will such options always book again. City Pass comes home plus guide - what more could you ask for!

Monika S

. from Drochtersen, 06/2017
"
Berlin in 72 hours

"

No waiting time. Top service. Probably the best way to experience Berlin without stress. Top. Thanks to all!

Customer from Neuhausen

, 05/2017
"
Very useful !

"

Helped us a lot during our city trip ! If you don't know the city you should totally buy this welcome card, it's very easy to use !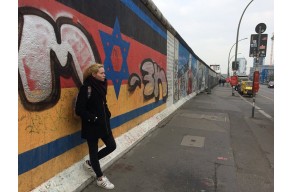 Alina A
. from Belgium, 05/2017
"
Perfect

"

That was a great thing with the Turbopass

Thaddäus Z

. from MOENCHENGLADBACH, 05/2017