Turbopass customers say
Write your review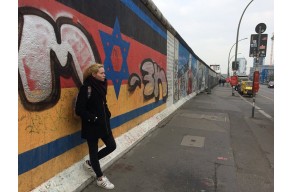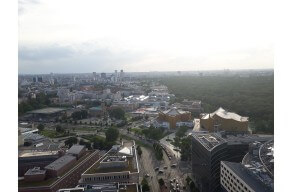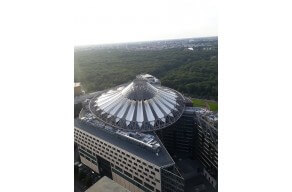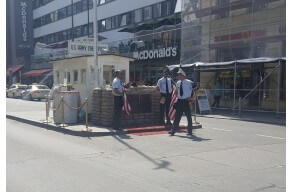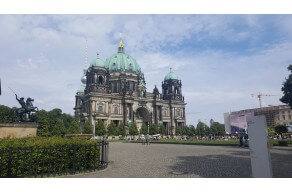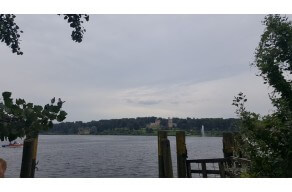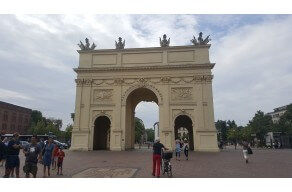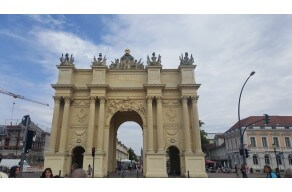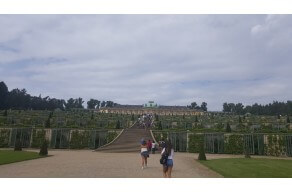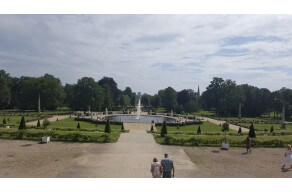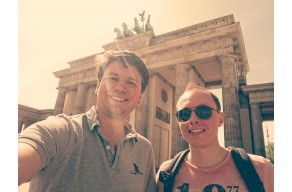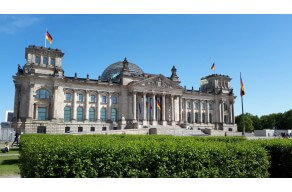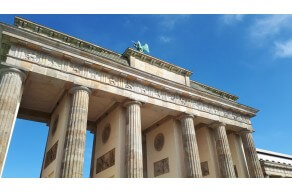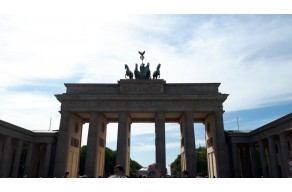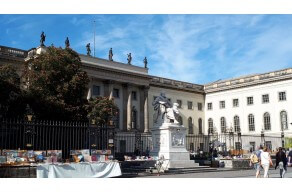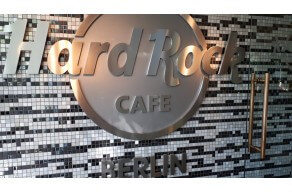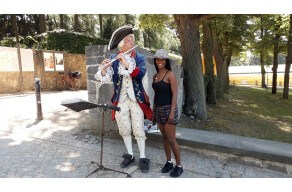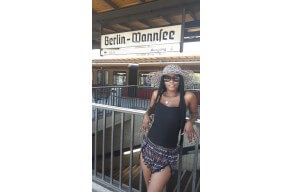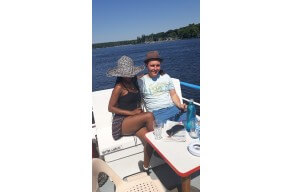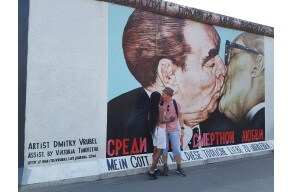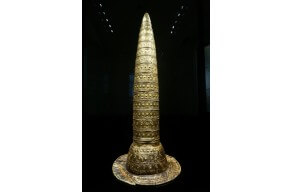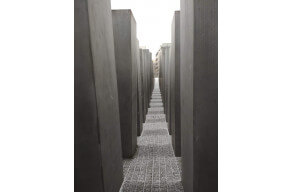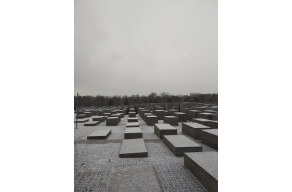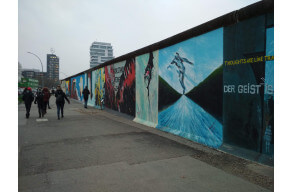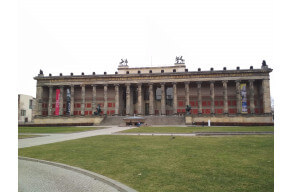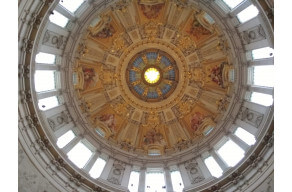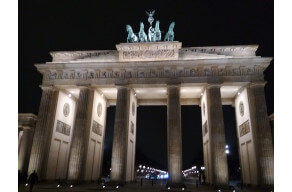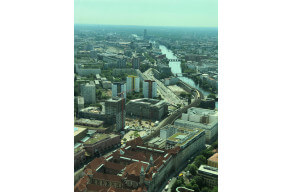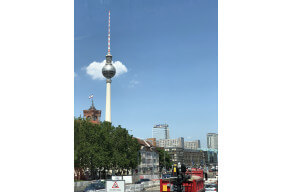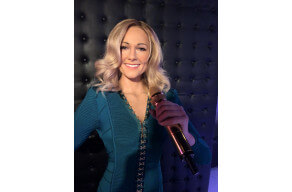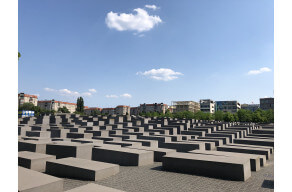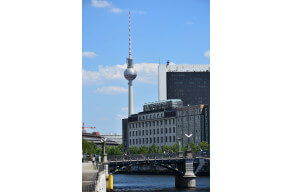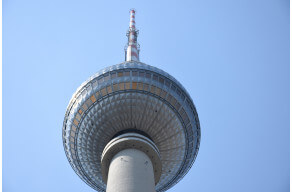 "
Great offer

"

We were traveling with the family (3 persons) for five days in Berlin and had for 72 hours the map. Everything went very well, also with the fast entries. We paid 105 euros per person for the map with local transport. Individually we would have paid only for all entries to the 160 euros. In addition, the local traffic. It is very worthwhile. One day we did the Hopon-Hopoff-Tour, highly recommended, also the boat trip. Also Mdm Tussauds, TV tower were great and the little big city right by the tower. Spy Museum and the Wall Museum. Berlin was really worth a trip.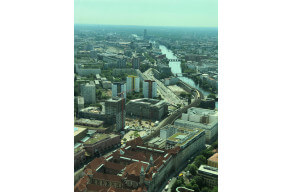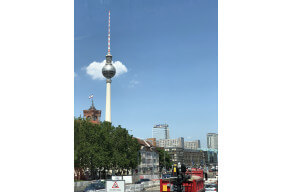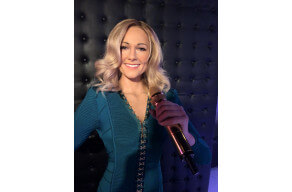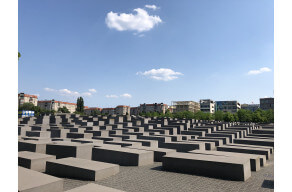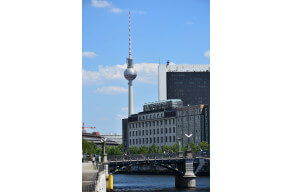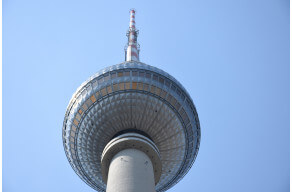 Felix J
. from Thundorf, 06/2019
"
72 hours booking

"

Good day, we have (four people) from May 2, 2019 to May 5, 2019 the Berlin WelcomeCard booked. The time in Berlin was wonderful again, whether the city tour, admission to the Pergamon Museum, theater, TV tower, booked and guided Radtour.pp. We would always book this WelcomeCarad. A remark should be mentioned, however, the boat tour on the Wannsee we had to pay ourselves, as a party on Wannsee took place, where the desired tour did not take place. Unfortunately, this information was not listed on the internet. Greetings to Berlin Peter Tybislawski

Peter T

. from Bad Münstereifel, 05/2019
"
everything works great

"

everything works great

Customer from Leipzig

, 05/2019
"
Saved a lot of money in Berlin

"

Our Easter weekend in Berlin in 2019 was stress-free with the Berlin Card. Whether by public transport or visiting various museums, the Berlin Card is indispensable. We (3Personen) have visited many museums and thereby saved a lot of money. We could just pass the long queues, especially at the Pergamon Museum. If you want to explore Berlin and visit many museums, we recommend the Berlin Card !!

Matthias G

. from Laberweinting/Deutschland, 05/2019
"
Very good overall package

"

This was our first time in Berlin. With our Berlin Card it was very easy to put together a daily program. There is a lot for every taste. Also that the entire local transport is, was for the stay very pleasant. I highly recommend it.

Maria G

. from Reit im Winkl , 05/2019
"
Very good overall package

"

This was our first time in Berlin. With our Berlin Card it was very easy to put together a daily program. There is a lot for every taste. Also that the entire local transport is, was for the stay very pleasant. I highly recommend it.

Maria G

. from Reit im Winkl , 05/2019
"
Perfect, as promised

"

Perfect, as promised

Dirk J

. from Belgium, 05/2019
"
Birthday and half marathon in summer weather

"

Highly recommended BERLIN and as a highlight of many, the VIVID Grand Show | Berlin | Friedrichstadt-Palast ... a TOP event

Gunther S

. from Mommenheim, 04/2019
"
Card was extremely useful

"

Card easy to use. Able to take metro everywhere you needed to go and got access to almost all the museums you'd ever want to check out. Saved much time and money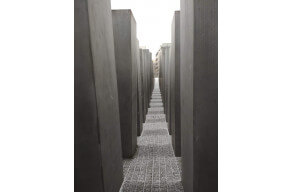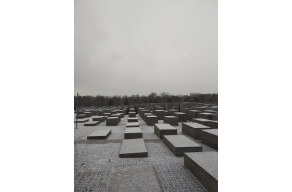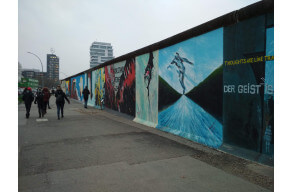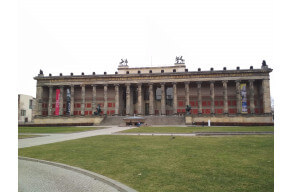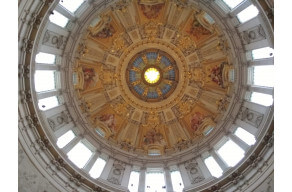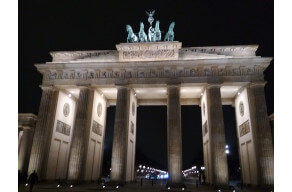 Jehison L
. from FRANCE, 02/2019
"
Always top!

"

As in the other cities, thanks to Turbopass we had a wonderful week in Berlin. Free admission to almost every attraction. Many attractions eliminate the annoying queuing and you save a lot of time and money. Restaurant selection could be a bit bigger. Unfortunately we were able to choose a maximum of 4 days and had to get us a day ticket for the public transport for the last day. But that only slightly reduces the quality of the turbo pass.

Customer from Landau

, 12/2018
"
Great Value

"

the Turbopass was great value and enabled us to see everything that we wanted to see in Berlin during our 3 days there

Customer from UK

, 11/2018
"
Best time ever....

"

Best restaurant experience we've ever had . . . UNSICHT-BAR, where you are looked after by blind or visually impaired serving staff, with delicious food, great service and all completely \"IN THE DARK\". Fantastic experience, would highly recommend, and you need to book. Amazing experience.

Ruth G

. from Australia, 09/2018
"
Great idea

"

With the map. Thank you

Michael L

. from Mönchengladbach , 08/2018
"
Die Welcome Card

"

has been worthwhile for us 3 right. Based on the free entries and the free sights we have planned the 2 days. Incl. Potsdam guided tours. Because we did not have that on the screen. Thank you. Next comes Hamburg

Michael L

. from Mönchengladbach, 08/2018
"
Berlin all inclusive

"

Has definitely paid off.

Svetlana R

. from Wiener Neustadt , 08/2018
"
Super short trip to Berlin

"

4 nights we spent in Berlin. In fantastic weather and thanks to the turbo pass (Berlin Welcome Card - all inclusive) we were able to make the stay highly effective and gain a great many and great impressions. Hop On / Off bus ride, boat trip on the river Spree, walking & bike tour, we also made a day trip to Potsdam and Wannsee. And yet there is still much to discover for the next time. For us it is clear: Only with the turbo pass. ;-)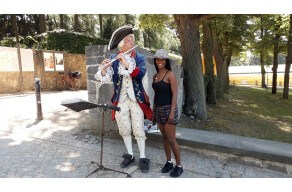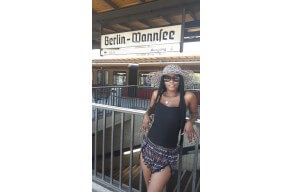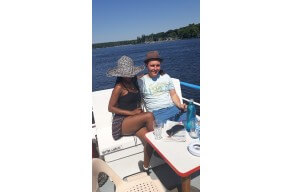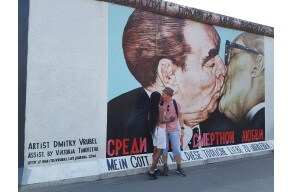 Julian H
. from Iserlohn, 06/2018
"
Great Deal!

"

Fantastic way to see the city! The unlimited use of public transport was a lifesaver and the Berlin Travel Guide they give you had awesome descriptions of all the sights and attractions that they offer. It allowed us to have a truely amazing and stress free time.

Garren W

. from California , 06/2018
"
Easy to see all of Berlin

"

First time to Berlin. We bought the 4 day access with transportation. Well worth it!
We picked up our passes and Brandenburg Gate. First day we did the city bus tour and the Berlin walking tour in the afternoon. Printed guide suggested we had to pick up bus at different location but we could actually begin the tour at Brandenburg. These two were great options so we could decide what we wanted to see more of on our remaining days. We also went to the TV Tower that evening.
Second day we chose the Sachsenhausen concentration camp which was very educational and highly recommend. Afterwards we took the boat cruise tour which was also near the GDR museum.
Third day, we did the Berlin wall, stasi museum and sunset tour of the Reichstag Dome (not part of city pass and needed to reserve time/date online).
Fourth day, we went to the spy museum, topography of terror, and for something different - currywurst museum.
All these activities made us proficient using public transportation. It was so easy!
Good thing to know and you quickly learn, even though the admission is included, we did have to stand in line to actually get a ticket to enter the site. This was very easy and we never had to wait for more than 5 minutes.
We would definitely recommend!


Lynn H

. from PHOENIX, 06/2018
"
Excellent decision to get this card.

"

What I loved about this card was the freedom to go into almost all of the museums and sites. Otherwise, I likely would have said, \"Oh, I will skip that and this place.\" Instead I was able to enjoy so many places... some for just a few minutes, and some intensively.
I became a quick expert on using the subway with the transit pass option. In one morning/early afternoon I did the Hop-on-hop-off bus sightseeing overview (starts at 10am) and then the VERY pleasant River Cruise. Both provide a great overall sense of the whole city of Berlin with lots of historical background.
Then for 3 days I just walked different sections of the city and stoled in for free at any of the included sights/ museums. I LOVED BERLIN!.
Do not miss the German History Museum.

Peter P

. from United States, 05/2018
"
Excellent decision to get this card.

"

What I loved about this card was the freedom to go into almost all of the museums and sites. Otherwise, I likely would have said, \"Oh, I will skip that and this place.\" Instead I was able to enjoy so many places... some for just a few minutes, and some intensively.
I became a quick expert on using the subway with the transit pass option. In one morning/early afternoon I did the Hop-on-hop-off bus sightseeing overview (starts at 10am) and then the VERY pleasant River Cruise. Both provide a great overall sense of the whole city of Berlin with lots of historical background.
Then for 3 days I just walked different sections of the city and stoled in for free at any of the included sights/ museums. I LOVED BERLIN!.
Do not miss the German History Museum.

Peter P

. from United States, 05/2018