Turbopass customers say (since October 2016)
Write your review
"
Any time.

"

We are very happy to have already bought the Roma Pass at home. We do not have to queue at the ticket counter and could go in right at the entrance. As a result, we saved a lot of time and were able to experience more. Everything worked smoothly.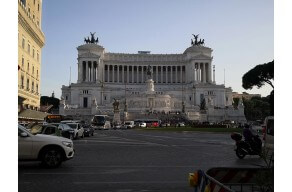 Tom O
. from Berlin, 11/2018
"
Very good decision

"

Perfect to see a lot of Dubai. The only thing that did not work was the statement, no queue at the Burij Khalifa, the queue was extremely long and we had probably the cheapest tickets, so wait ..... we have waived over 80 minutes of waiting time then on the driveway. We will fly back to Dubai in December and choose the Turbo Pass again

Alexandra U

. from Deutschland , 11/2018
"
Very worthwhile

"

If you want to see a lot of Hamburg should definitely buy the Turbo Pass. Especially the Reperbahn tour was great.

sven s

. from leverkusen, 11/2018
"
Barcelona always worth a visit

"

The City Pass keeps everything it promises and helps with every planning. It simplifies the entire city trip. Only to be recommended.

Lutz D

. from Grimma, 11/2018
"
Rom City Pass

"

All in all a good decision. Those interested in the history of Rome should visit the Museo di Roma (Piazza Navona).

Heinz B

. from Troisdorf, 11/2018
"
Turbopass is worth it

"

The Turbopass proved to be very helpful. Preferred entrance to many attractions, easy use of the turbo pass to travel with the public transport, no unnecessary queue to buy tickets. Exploring cities anytime with the turbo pass, highly recommended. Very friendly customer service.

Customer from Leutenbach

, 11/2018
"
City trip Rome

"

We can only recommend the Roma City Pass, at least for adults. For our 10th year old child we had to pay entrance fee in a museum, although this was the first sight; we - 2 adults - but were allowed into it for free ?? We did not have to wait long for any attraction. The introduction of a 5-day pass would be recommended. We booked in advance a 3-day pass and decided in Rome for the online purchase of another 2-day pass; This also worked online without any problems. The exchange of the online ticket into a paper ticket was difficult. Because several Roma Pass Office had closed on holiday or because of the rain, we contacted the customer service - according to homepage in Austria or in German. Unfortunately no one could speak German and all staff were overwhelmed or did not know the city of Rome, because this customer service was located in Palermo. Nevertheless, you were very friendly and helpful. Gladly again.

Aida S

. from Österreich , 11/2018
"
It is worth to purchase the City Pass

"

Top value for money. We would buy the Munich Citypass again and again. We were able to use the complete Mvv network with the pass. The benefits (admission) are good.

Janina K

. from Neuss, 11/2018
"
Ideal to get to know this great city

"

Above all, the additional services are very attractive, we have almost all redeemed :-) A multi-day pass leaves you more freedom for other activities such as sunrises and relaxing

Holger P

. from AC, 11/2018
"
Erperita

"

Everything was great, to recommend!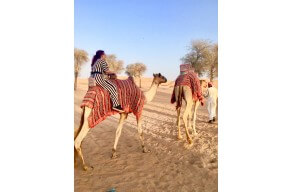 Customer from Aldenhoven
, 11/2018
"
Dubai City

"

Despite a mistake on our part in the book and the dunes safari ride we did, we were able to join them by communicating with the Geselschat who came to meet us. It was difficult, though, because our e-mails were relatively late We have read our online connection only at certain times. All other services were ok, everything worked out wonderfully

Jaroslav N

. from Mainz, 11/2018
"
Great experience

"

Great holiday with the City Pass, everything worked out great, the tip in the guide was great. Anytime again. Super resturant for dinner cheap and good.

Elke H

. from Mühlhausen, 11/2018
"
Nice days in Munich

"

In great weather we spent some nice days in Munich. The German Museum, the Marienplatz with the great town hall (and the good food in the Ratskeller), the Viktualienmarkt and the English Garden are a must. Everything was easily achieved with our "CityTourCard". We look forward to our next visit to Munich.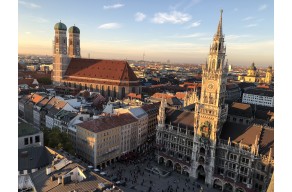 Hans-Peter F
. from Menden , 11/2018
"
Great trip to Rome

"

The pass has led us quickly and easily through Rome, no queuing, etc. Since the fun factor was again higher. We recommend.

Markus S

. from Österreich, 11/2018
"
Only to be recommended

"

Everything great. Had problems with the turbo pass at a sight, as the QR code displayed invalid during scanning. The problem could be clarified by telephone with the customer center. Fast and friendly and competent help.

Christiane B

. from Ebbs, 11/2018
"
Great thing!

"

Everything went smoothly! If the tickets were ordered before the trip home, this was delivered very quickly. The ticket is not cheap but the preferred entrance to attractions makes it attractive. I can recommend the ride on the hop-on hop-off bus, but the description of the position of the stop at Termini leaves something to be desired. Of course, would have been nice if the transfer from the airport to the city center, would be in there.

Customer from Kassel

, 11/2018
"
The best choice!

"

The desert safari offered us a fantastic view of the desert and the traditions in Dubai.

Customer from Timisoara

, 11/2018
"
Everything went great!

"

Everything worked great, all entrance fees were included. - Burj Khalifa is definitely worth seeing, from the best when it gets dark. - The hop on hop off bus has to be done, at least when you are in Dubai for the first time. It reaches all major attractions of Dubai. Have fun !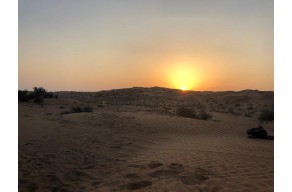 Christian D
. from Freiburg, 11/2018
"
Rome City Pass was a dream city break

"

City Pass by Turbopass is only recommended! Everything works great without hiring at the sights !! always marched past the crowd !! Absolutely TOP and inexpensive !!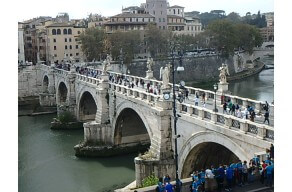 Horst T
. from Österreich, 11/2018
"
Pure relief on a city break in Rome

"

Customer from Kyritz

, 11/2018