Turbopass customers say (since October 2016)
Write your review
"
Another winner, great value.

"

This is the third city I have used Turbopass in and yest again what a great experience, fantastic value for money, I found it not so widely known in Cape town as other cities but no issues. Would highly recommend this card to anyone.

Anthony S

. from Ringwood, 11/2017
"
Excellent for those who are their first time in the city!

"

This was my first time using Turbopass and it was amazing!! I did many of the attractions and it was cost -effective! I saved money!!! I went to almost all the great places of Cape Town and the experience was unique! Thanks a lot for this!

D M

. from Puerto Rico, 03/2017
"
The main Cape Town highlights in a week

"

We had the 7-day pass and were very satisfied. It is worthwhile to create before traveling a list of \"need-to-have\" locations and to terminate the locations accordingly. For visitors who have a little more time, we can recommend the \"Heart of Cape Town\" Museum in Groote Schuur Hospital warmly. An impressive exhibition at the first heart transplant. The Vinehopper tour was great. We have been to pick up in CT (costs extra) and were chauffeured by our guide for a day by Stellenbosch and its surroundings. Wonderful. The restaurant vouchers each R100 were worthy to be used. And of course the visit to Table Mountain. Roger Bührmann of Cape Town GoCard was always willing to help if there was some trouble. All in all a great thing.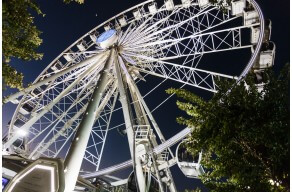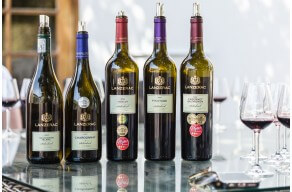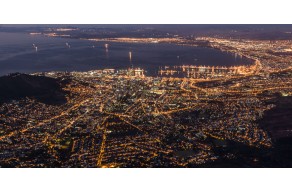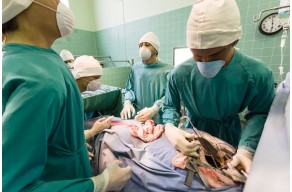 Klaus L
. from München, 03/2017
"
Awesome!

"

Excellent wine, restaurants, and access to all kinds of museums and attractions for free and using only one ticket? Hell yes.

Ellie M

. from Los Angeles, CA, 11/2016
"
Gives you a good overview of what Cape Town has to offer

"

Had a wonderful stay in Cape Town, will be back again!

Fred C

. from Houston, Texas, 11/2016
"
Cape Town City Pass - definitely recommend!

"

We used the pass multiple times and it went really smoothly. We took the cable car up to Table Mountain, made the boat trip to Robben Island, stayed in the aquarium and ferris wheel and used the hop-on hop-off bus. The only point of criticism is that for some attractions (eg bus tour or Table Mountain cable car) the tickets must be picked up elsewhere in town. We had the pass two days and four days in Cape Town, so we did it. If you have less time this is very close, because you lose a lot of time.

Jennifer T

. from Ellerhoop, 11/2017
"
Not to be missed

"

Our visit to Table Mountain was an excellent part of the pass. We did encounter queues going up even though we did have queue jump tickets, however the queue did move continuously. When we came down, there was hardly any queue at all so we must have just been unlucky. There are also toilets before you join the queue at the bottom and just before you join the cable car for the top and also at the top.

The views are spectacular and no photograph could ever do it justice.

I would suggest eating before or after your visit the mountain We attempted the café on the mountain but it was bedlam. The length of the queue to pay for your food was so long, your food would be cold before you had the chance to enjoy it. We ended up leaving without eating as the queue for food was blending into the queue to pay.

We also used the Ferris Wheel as part of our pass for great views of the V&A waterfront. Again well worth it. You will also have the opportunity to visit the Aquarium using your passes which is also located at the V&A

One of the highlights for me was the opportunity to participate in wine tasting and the knowledge and attentiveness of the staff at Groot Constantia was first class. Even if we had to pay for this experience it would have been worth the price.

My only reservation about the pass was the fact you had to collect your Table Mountain tickets from another location. If the passes could be improved so that the barcode works at all attractions without further activation then this would make it even more attractive.

Tip for travellers: Check the instructions for each place you wish to visit as you may need to activate or present yourself at another location. Plan in advance as the city bus can take an hour to get to particular locations, although some people use Uber as it is very cheap.



Lisa F

. from London, 10/2017
"
Good offer for activities in and around Cape Town

"

If, like us while taking advantage of the South African wildlife and their wines, which should necessarily one of the tours to the different wineries join and cost efficient.

Karl-Heinz L

. from Koblenz, 10/2016
"
Good value for money!

"

Visiting Cape Town with the Pass you get a good mixture of adventure and sightseeing – inside and outside of the city. You don't have to choose between culture or exotic tours you can have both.

Emil J

. from Denmark, 10/2016
"
Complicated

"

The passport works only indirectly at the main attractions - for which we bought it - ie different exchanges are required at different locations. Very complicated and very complex. The aquarium has recognized the passport, but could only read it after queries (snake), which was the opposite of a preferred entry. The Tafelberg we did not use, one would have had to get to the waterfront to the voucher ... etc. Cape Hope has also rejected the pass (our mistake - Castle GH is not Cape GH) Was ultimately more time-consuming than paying the "attractions" directly. Positive rating for telephone customer service and call back.

Customer from Schweiz

, 07/2017
"
Promised benefits not met

"

The turbo-pass has no advantage in terms of tickets in Cape Town. Regardless of the turbo pass, you still have to hire each ticket counter to convert the turbo pass into a valid ticket. For the Table Mountain and the sightseeing bus you have to go to a special tourist office on the Waterfront to turn the turbo pass into a valid ticket. In the "Fort of Good Hope" the Turbo Pass was not recognized. Reason: we are no longer working with this company ie the entrance fee had to be paid again. In general, the Turbopass seems to be hardly known among the employees of the participating companies. Conclusion: The Turbopass did not pay off for me.

Customer from Österreich

, 11/2017