Turbopass customers say (since October 2016)
Write your review
"
Great time in Hamburg

"

The Turbo Pass we were able to use the short time in Hamburg good for us. There was no need to wait in line (VIP entrance) and was able to use the public transport network without any problems. Highly recommended is the Reeperbahn tour .... was a lot of fun :-)

Claudia K

. from Dortmund, 11/2016
"
5 perfect days in Hamburg

"

We were the first time in Hamburg and the same 5 eventful days at a stretch. The Turbo Pass in Hamburg worthwhile because you really saves a lot of travel and entry costs and above all a lot of time. It is unbelievable what is already included in the Turbo Pass. We would definitely come back. Best regards from Berlin Mario R. & Martina Z.

Mario R

. from Berlin, 11/2016
"
Super everything went well

"

Very satisfied, all Okay

Customer from Hessen

, 11/2016
"
Great product!

"

The turbopass has really paid off for us. We have seen a lot and that was all inclusive. The handling of the tickets was very simple. I can only recommend it to anyone who wants to see and do a lot.

B. W

. from Kindenheim, 11/2016
"
Citytrip Hamburg

"

Es war der absolute Hammer, tolle Stadt und Leute. City Pass war absolut toll.

Christoph S

. from Schweiz, 11/2016
"
3 exciting days in Hamburg

"

By making use of public transport we were quickly on the scene. Especially nice were the harbor cruise and Alster cruises, the Dungeons very entertaining and funny, a tour of the Rickmer Rickmers and the panopticon. Very interesting also the Emigration Museum and Criminal Museum. The view from Michel was breathtaking and the ride on the hop on hop off bus very entertaining and informative with hamburgers charm. We would book the pass at any time, as we have seen thus far more than originally planned with the ADAC guide. Highly recommended is a visit (with previous online reservation) in the Miniatur Wunderland next to the dungeon, which unfortunately is not included in the pass.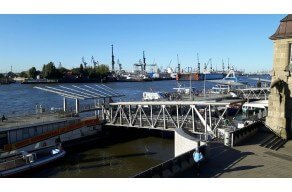 Anja G
. from Bad Vilbel , 11/2016
"
Super

"

The Turbo Pass you should definitely have one saves hell of a lot of time and money Everything is much easier and pleasant the guide's for free and is really a great help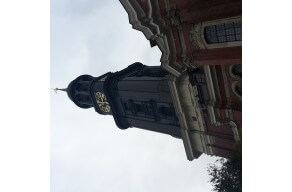 Uschi M
. from Adelsheim, 11/2016
"
Hamburg is a beautiful city.

"

Was there for the first time

Mechthild S

. from Mengen, 11/2016
"
Super Pass

"

The Turbo Pass in Hamburg is really worth it. Go ahead and book the neighborhood tour. Very nice contact before booking and great service! All in all a round thing.

A. A

. from Kamp-Lintfort, 11/2016
"
worthwhile

"

Was it worth correctly. Each time a selection of deals again !!!

Customer from Deutschland

, 11/2016
"
We recommend!!!!

"

The Turbo Pass is great! All sights is included! No one can save long waits and even there! Always my pleasure!!!

Tanja M

. from Germering, 11/2016
"
Holiday with the Hamburg City Pass

"

great thing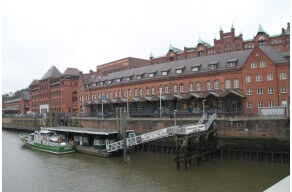 Customer from Eggolsheim
, 11/2016
"
Really convenient service

"

All we had to do was print out the pass at home and we were able to use the subway to travel from the airport to Hamburg. We were able to see the city and visit a handful of museums during our stay there. We especially liked the boat tour on the Alster Lake and the bus tour around the city.

Richard C

. from Philadelphia, Pennsylvania, 11/2016
"
saw lots in a short time

"

I was only in hamburg for two days on my way to berlin, but I got to see much of the city during my short stay there. I spent most of my time in the speicherstadt and hafencity (took lots of pictures and went to a couple museums there), and then I took the bus tour around the city and landed in the red light district in time for the lust & vice tour. Would like to come back again someday on a sunday and visit the fish market after a crazy night of partying! ;)

Alex M

. from Los Angeles, California, 11/2016
"
Ideal for small budget and bargain hunters

"

The Turbo Pass offers more financial and time saving options, as you can use in a day. Use of the participating agencies went smoothly. Thank you for this great opportunity

Sylvana R

. from Gützkow, 11/2016
"
Very good

"

Has everything worked out great and are very satisfied. Absolutely repetition needed !! Without the Citypass we could see the whole interest only at great expense in Hamburg.

Natalie C

. from Bad Mergentheim, 11/2016
"
Super / price - performance

"

The neighborhood "Kiez" tour with a real Sheriff inspired us endlessly :-)

Jule R

. from Köln, 11/2016
"
ideal

"

Klein Uwe is very recommended for the Reeperbahn tour!

Marijo J

. from Köln, 11/2016
"
Super Hamburg stay

"

We had really great days with our friends in Hamburg. Thanks CityPass we were very flexible and Hamburg were able to enjoy without having to queue. The guides were perfect for us - very competent, nice tour guides. We'll be back - and sure with CityPass.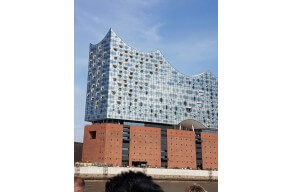 verena s
. from schweiz, 11/2016
"
Great week in Hamburg with the City Pass

"

The Hamburg City Pass is an excellent way to explore the city. It paid for itself in any case. The best thing was that my booking rate for a Alster tour was subsequently recovered, as with the provider accepts the CityPass no trip was possible. Excellent! One suggestion: It would be convenient if you are the CityPass in credit card format (welded or plastic card) sent would receive in the mail.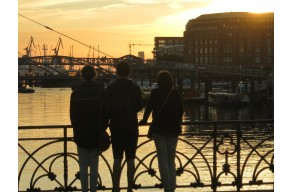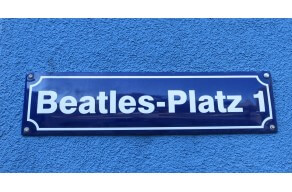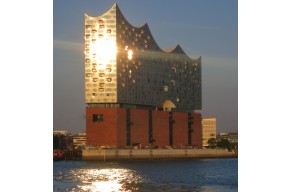 Markus K
. from Simbach/Inn, 11/2016