Turbopass customers say (since October 2016)
Write your review
"
Fasttrack is a cheat pack

"

London was beautiful and we had a lot of sightseeing, maybe because we wanted to take full advantage of the turbopass. But Fasttrack / fast lane is a mogelpackung. At the tower, there is definitely no queue for fasttrack. The only advantage, you can queue up for groups and has to change the voucher from the Turbopass into a ticket. At Madam Tussouds there are many snakes, one is trained into a certain snake and is not faster than the others. We had nowhere a faster entrance. Also at our turbopass at the opening times of the tower \"daily at 9:00 clock\". We were early on Sunday, but unfortunately the Tower does not open until 10:00 on Sundays and Mondays. In the Hardrock Cafe, there was no discount, although we were four in the food, and when teenagers are 16 years old, they have to buy the adult Turbopass, although some attractions would still be worth the children's price, Pauls Church, so it is not worth it for this age class.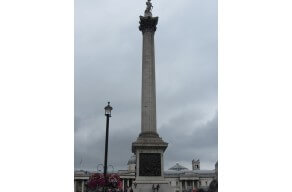 Margret H
. from Süddeutschland, 09/2017
"
Problems with redemption

"

We had ordered 3 London City passes before traveling. At the redeeming the vouchers we had however at several sights problems, because no number on the Voucher were printed. Otherwise there were a few small advantages and also the price was okay.

Customer from Wiesbaden

, 06/2017
"
Time saver yes, money saving less

"

(Especially London Eye and Madame Tussauds), money saving not really, but since I always do not like to walk with much money through the area, city passes are always a good choice for me. The turbopass is good for people who want to see only a few sights and maybe already several times in London were.

Barbara S

. from Irland, 05/2017
"
A nice time in London despite the start-up difficulties

"

We had some difficulties before our trip; For example, the pass was not sent home, so we were pretty rotten before the departure and then had to pick up the pass at the station in London at 9:30 pm at a switch where the clerk had no idea at all. The delivery and the collection should be improved. The time in London was very nice, the kids had a lot of fun. Great is that in London state museums are free, the visit so free (but not for nothing - :)). It is recommended to buy a train ticket from Stansted (if you fly), because you can use the \"2: 1 action\" - buy two tickets but only pay one. The turbopass itself is helpful when you use ALL offers, otherwise you do not save much money and the \"overtaking\" is not really useful, because usually at the checkout are not soooo many people (the queue is usually at the inlet). At Madame Tussauds is privately organized and the longest queue ever was the \"Priority Line\", where we had to stand (2.5h wait). Very bad! My tip: Avoid Easter in principle, because all of Europe flies to London. But as I said: super city, weather was also ok, gladly again. Overall a 3 out of 5 for a great holiday with organizational problems on sides Turbopass.

Customer from Deutschland

, 05/2017
"
Goes so ...

"

We were not faster with the turbopass in the week after Easter. Madame Tussaud 2 hours waiting time !!! It was a bit cheaper, but not faster. Stupid is that you have to switch to the vouchers also.

Customer from London

, 05/2017
"
Package OK

"

The package with the included entries for the price listed is OK. However, almost every London visitor has any package with the traveler can also use the preferred entrance. This means that the queue at the preferred entries (fast lane) is often longer than in normal ticket sales. As a major advantage, however, I see that I am able to set up my day trips in advance because of the discounts and the free entries, which are included in the London City Pass.

Helmut K

. from Österreich, 05/2017
"
Basically good.

"

Many attractions included. Service unfortunately catastrophic !!!

Customer from Deutschland

, 04/2017
"
Short trip to London

"

We found the idea that there is a London City Pass, really great. Because of this, we organized a pass starter for London. The pickup of the pass worked very well. But we felt that the passport was a quick and easy way to get in without a long run. But this is not so easy, because you have to hire the ticket switch. So we were not so pleased.

Customer from Wien

, 01/2017
"
London City Pass

"

Basically, the pass is ok. We have visited many museums - almost all of them are with free admission. The fast forward entrance to Madame Tussauds was not really necessary as almost everybody had that. Only for the Tower it was good but we went there when there were almost no visitors and therefore only had to wait 3 minutes anyway. So it hasn't really paid off. The Oyster card can also be ordered from here and picked up onsite at the airport.

Too bad, we thought the pass would be as good as in Paris again.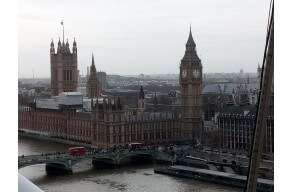 Martin P
. from London, 01/2017
"
Several attractions closed

"

Unfortunately at the time our trip was closed a lot including the London Eye. Thus, the pass has almost not paid off for us. One should inquire before buying if everything is open. The price should definitely be adjusted if several attractions are closed. The pick-up and invoice in an email would also be a clear improvement or at least a note in the billing email that comes a second mail this was unfortunately under.

Customer from Berlin

, 01/2018
"
Unfortunately, no particularly satisfactory product

"

Basically, this would be a very good system: you buy online the tickets before you have to worry about nothing more and above all not have to be. Unfortunately, this does not work. In the description for the London City Pass, most of the attractions are that you can pass the ticket by the queue, you get a booklet with vouchers sent. These vouchers must be exchanged for a regular ticket. With this ticket box you have to stand up like everyone else, since a voucher does not use anything. Once you have your ticket, you have to go with this to the entrance and also there again (like everyone else). Unfortunately there is also an unpleasant news at Oyster Card. If you buy a regular Oyster Card at the machine, you pay 5 pounds deposit, which you then get back at the return of the card. However, if you order the Oyster Card, you will pay 5 pounds deposit, which will not be reimbursed as it is a Visitor Oyster Card. It would have been nice to have all this information before ...

Customer from Wien

, 05/2017
"
Rather disappointed

"

I was very annoyed about the expensive turbopass. In London, we wanted to use the passport at the London Eye - and we had to learn when exchanging vouchers that this is not for an almost lane, but we have to stand up completely normal! Everything discussed at the checkout was not used - even if on the internet "turbo and fast track", on the voucher of the London Eye is nothing of it and therefore we got only a normal ticket! We were very excited because we bought four very expensive passes for the whole family, had planned a visit and missed it because we had to wait about 90 minutes. At the St. Pauls Cathedral there was also no fast lane, and at the tower also not! I was only stupid by the staff when I asked for the "almost lane"! The only thing he brought with the tower was that you had to change the voucher at the group switch and not at the normal switch, which made about 5 minutes difference.

Customer from Wien

, 08/2017
"
overpriced

"

Compared to the normal prices that are available, your offer is overpriced. It is not pointed out at the time of purchase that the museums, for example, all can be viewed free of charge and that it is always said: either or. A so-called reward is waived.

Customer from Stuttgart

, 06/2017
"
It's not worth it!!

"

Very poor value for money. Advantages were suggested which did not occur. Short queues, price advantages etc. Only the likewise purchased Oystercard is highly recommended!

Michael A

. from Bremen, 05/2017
"
Low value for money

"

Booking attractions individually online is cheaper and you need to use all vouchers to get the economic value of the gate prices.

Oliver W

. from Ireland, 05/2017
"
London Travel

"

Fast Track did not mention it though in the pass! With surcharge we had a waiting time of about 30 minutes, which was okay! There are too many visitors already tickets

Customer from Schweiz

, 05/2017
"
Never again Turbo Pass!

"

We booked the pass for pickup in Victoria Station. There were not known from this pass. How spent more than two hours to discuss before we called our phone from London to D.

Customer from Österreich

, 12/2016
"
Disappointing

"

I opted for the pass for the 10 days validity. purchased online, we would have paid the same and would not been so much under pressure. Queuing we had just because the coupons should be first redeemed in tickets. Most in the coupon book is already free in the ticket. The other discount offers were not interesting to us. Viewed we Madam Taussauds, London Tower, St Paul's Cathedral, small Thames boat tour, the cost, the rest nothing. Even when ordering I have read that London Eye OR Madam Taussauds, Tower of London OR Kennsington Palace. This then the coupon book was no longer suitable for us.

Customer from Mühldorf

, 11/2016
"
Not suitable for unaccompanied teens

"

The London Pass is not suitable for unaccompanied youths. Unfortunately, that was not recorded or reported on the website. Even when telephoning wrong information was added thereto. In GB Adolescents may attend alone no attractions under 16 years, but must be accompanied by at least one adult. Unfortunately we could not pass the non-use and have the money spent in vain

Katja Heike B

. from Berlin, 11/2016
"
Unconvincing

"

Despite the CityPass must partially pending as all the others have the NOT pass. Many places of interest are included as "either / or".

Sandra I

. from Basel, 11/2016