Turbopass customers say (since October 2016)
Write your review
"
Great days unfortunately too short

"

Iris S

. from Reutlingen, 06/2018
"
London is always worth a trip

"

We had the variant Best, since we were in London for a week. The highlights were great: Tower of London, Kensington Palace, London Eye, The Shard, Madame Tussauds, St Paul's Cathedral, Brit Movie Tours. The boat trip was okay. With the hop-on-hop-off we were unlucky enough to wait 1 hour on the bus is stupid, Especially when the bus of the competition passes twice in the time. Instead of Shrek's and Wimbledon, there should be something else in the passport.

Customer from Mannheim

, 06/2018
"
Can be recommend.

"

It was very good, but no fast entry. You have to stand in the queue to get the tickets.

Janna V

. from Aachen, 05/2018
"
Great passport with many advantages

"

The view as well as the cathedral and their respective vantage points are worth seeing!

Customer from Bühl

, 01/2018
"
London City Pass

"

We have had good experiences with the City Pass. The only problem we had was finding the bus stops from the Big Bus. Please inform for the time being at the information counters.

Customer from Lörrach / Deutschland

, 11/2017
"
Visit cheap attractions in London

"

The Turbopass incorporates many of the top attractions in London, allowing significant savings on entry. I myself have saved a good 30%, whereby there were still a few atrractions which I could not use for time reasons. The only drawback is that the voucher has to be changed from the pass into a ticket. To do this, you have to enter your name on the voucher and the seller then transfers the number of the turbopass into its cash register system (no scan code).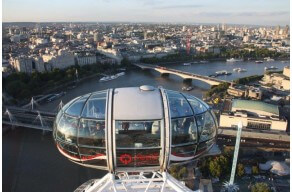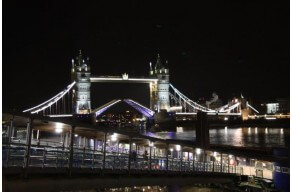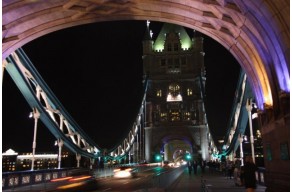 Michael S
. from Deutschland, 10/2017
"
In order

"

In Internet pages, everyone can calculate how much money they can save, depending on the attraction they want to visit and what the entry costs. The not always all extras in the pass can be included (also because the offer of the attractions changes) is for me understandable. A big MINUS for me is (mainly because it is still advertised on this homepage): there is no precedent at the cash desk with Madame Tussauds, thus NO Fastlane, NO waiting time savings. If you rely on the one you have to expect waiting times of up to 3 hours. (better early in the morning) The exchange of vouchers worked without problems.

Paul P

. from Wien, 09/2017
"
Super easy

"

The London City Pass can be used without any problems. However, it did not always work well with the "fast lane" and we had to wait in queue.

Customer from Deutschland

, 09/2017
"
City trip with family to London

"

It was gigantic, super nice !!! Absolutely stunning city!

Customer from Waldkirchen

, 09/2017
"
Long weekend

"

In the tower right in the morning to the crown jewels, the queue is not so long! And right next to it: Tower Bridge - absolutely up on the tower!
Robert S
. from Perchtoldsdorf, 07/2017
"
London Easter in nice weather because of crowds not recommended!

"

Despite the many like-minded people, we had a great spa trip over Easter. At Madame Tussauds, the turbopass itself was slack. The long snakes caused us to do without the entrance. Once we had to decide either to cancel the booked bus trip or to cancel the booked breakfast, since the hotel unexpectedly on the Easter holidays later than normal the restaurant opened ..... A shame! The view from the shard we only made, because contained in the turbopass! It was one of the best experiences in London.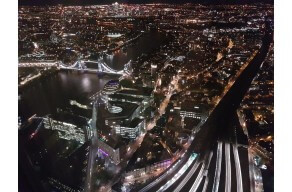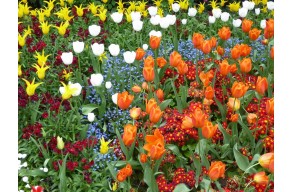 Customer from Deutschland
, 07/2017
"
Easy use

"

We had the Turbopass London without an Oystercard, because we had already received from the travel agent. The tickets were everywhere without problems. However, you do not save much money.

Wolfram K

. from Deutschland, 07/2017
"
Good alternative to London Pass

"

Good alternative to London Pass, if you are traveling with children and would like to visit only a few paid highlights.

Inge P

. from München, 07/2017
"
Practical passport if you want to see specific highlights

"

A good passport if you are traveling with children who just want to watch certain highlights.

Inge P

. from München, 07/2017
"
Overall definitely a worthwhile thing!

"

The only downside I should mention is that it is not, as noted in part, Priority Entrance Tickets. In most of the things we have not really noticed, since the snakes were not long, but at Madame Tussauds we had to wait then also 1.5 h, which I believe is still little. The only priority was then that after the 1.5 h a checkout was only reserved for voucher customers like us. But overall this is a good thing, if you look at the individual prices with some things.

Customer from Miltenberg

, 06/2017
"
All good

"

All good

michael m

. from nürnberg, 05/2017
"
Everything worked

"

We visited the Kensington Palace, Madame Tussauds and the St. Paul's Cathedral. At the cash desk, the employees were a bit astonished and only had to ask. The turbopass does not seem to be very well-known yet, but was then easily accepted. Only the priority entrance at Madame Tussauds has brought nothing, since with this privilege, of course, is not alone and thus also in a huge queue stands. But no matter, we enjoyed the days in London ....

Customer from Essen

, 05/2017
"
Gladly again

"

Very good product

regina s

. from schweiz, 05/2017
"
London Feb.17

"

London Eye -also necessary to queue with City Pass- just another queue at St. Pauls Cathedral- not all galleries open, discount for Pass holders
Tower with CityPass queuing at entrance for groups, for whatever reason? -TIP- River Cruise to Greewich- CityPass accepted- anyway no queue advantage saved money to purchase locally, local admission fees are staggering, motivation to visit- despite queues as already paid.
On the whole - a really good thing! Definitely take Oyster card for public transport and top up with 7 day Travelcard. Remaining credit is refunded. Take passport photos for children tickets with you- photos locally at the price of a small camera

Michael N

. from Köln, 03/2017
"
It is worth it

"

We found the London City Pass very convenient, also the order in advance, sending etc. very straightforward. The only drawback: The queues for the London City Pass holders are not really shorter because now many visitors have this pass. It was very practically anyway. Tip: Join the guided tour of St. Paul`s Cathedral (as you can also see the staircase tower and then the view from the top of London (ie after the large platform go further upwards) Afterwards have a break in the cafe behind the crypt - yummy!

Tanja G

. from Kiel, 03/2017