Turbopass customers say (since October 2016)
Write your review
"
Good alternative to London Pass

"

Good alternative to London Pass, if you are traveling with children and would like to visit only a few paid highlights.

Inge P

. from München, 07/2017
"
Practical passport if you want to see specific highlights

"

A good passport if you are traveling with children who just want to watch certain highlights.

Inge P

. from München, 07/2017
"
Overall definitely a worthwhile thing!

"

The only downside I should mention is that it is not, as noted in part, Priority Entrance Tickets. In most of the things we have not really noticed, since the snakes were not long, but at Madame Tussauds we had to wait then also 1.5 h, which I believe is still little. The only priority was then that after the 1.5 h a checkout was only reserved for voucher customers like us. But overall this is a good thing, if you look at the individual prices with some things.

Customer from Miltenberg

, 06/2017
"
All good

"

All good

michael m

. from nürnberg, 05/2017
"
Everything worked

"

We visited the Kensington Palace, Madame Tussauds and the St. Paul's Cathedral. At the cash desk, the employees were a bit astonished and only had to ask. The turbopass does not seem to be very well-known yet, but was then easily accepted. Only the priority entrance at Madame Tussauds has brought nothing, since with this privilege, of course, is not alone and thus also in a huge queue stands. But no matter, we enjoyed the days in London ....

Customer from Essen

, 05/2017
"
Gladly again

"

Very good product

regina s

. from schweiz, 05/2017
"
London Feb.17

"

London Eye -also necessary to queue with City Pass- just another queue at St. Pauls Cathedral- not all galleries open, discount for Pass holders
Tower with CityPass queuing at entrance for groups, for whatever reason? -TIP- River Cruise to Greewich- CityPass accepted- anyway no queue advantage saved money to purchase locally, local admission fees are staggering, motivation to visit- despite queues as already paid.
On the whole - a really good thing! Definitely take Oyster card for public transport and top up with 7 day Travelcard. Remaining credit is refunded. Take passport photos for children tickets with you- photos locally at the price of a small camera

Michael N

. from Köln, 03/2017
"
It is worth it

"

We found the London City Pass very convenient, also the order in advance, sending etc. very straightforward. The only drawback: The queues for the London City Pass holders are not really shorter because now many visitors have this pass. It was very practically anyway. Tip: Join the guided tour of St. Paul`s Cathedral (as you can also see the staircase tower and then the view from the top of London (ie after the large platform go further upwards) Afterwards have a break in the cafe behind the crypt - yummy!

Tanja G

. from Kiel, 03/2017
"
London City Pass with local transport

"

Recommended also with the additional advantages in some shops or pubs. Madame Tussaud is a long (to very long) ticket despite the London City Pass Ticket. On the second try we were there half an hour before opening there, but the attraction was opened half an hour later than opened. Once inside you have to give the ticket from the London City Pass

Customer from Wien

, 02/2017
"
In order

"

In order

Björn H

. from Varel, 01/2017
"
Short visit trip to London

"

Customer from London

, 11/2016
"
Madame Tousauds

"

With Madame Tousauds we could not pass the queue, because the turbo pass was not accepted!

Günter J

. from London, 04/2018
"
Quite good with drawbacks

"

Oyster card good. Has brought us much. Tickets for attractions always had to be redeemed first. Has not affected in particular at Madame Tussauds at all waiting times. Did not do everything, what was possible .... Therefore prefer only Oyster and book one by one at the sights.

Claudia T

. from Nordhausen, 04/2018
"
Time savings were limited

"

Ordering was quick and easy, but picking up passes at Waterloo Station was difficult. No one knew the pick-up counter, signs were missing as well. When we finally found the mini-office on the first floor, the staff were anything but in the picture. It took us until we finally got the passports in our hands. The time savings at the attractions was also limited.

Andreas K

. from Dortmund, 11/2017
"
Conditionally worthwhile

"

Only worth it if all offered attractions are used. On the Internet, it looked as if the Starter Pass London Eye would also cover. This is not the case and we were disappointed and would not have booked the pass if that had opened up to us in advance. When buying a travel card, there are many attractions 2 for 1, for example, that would have been the cheaper option for us. Since it was not so full, I can not judge the benefit of the preferred intake - so no effect was noted.

Christine K

. from Hamburg, 11/2017
"
Was disappointed!

"

The balance of the card was not returned! Likewise, the balance of public transport. At the counter, they did not want to know anything about a refund! Am disappointed!!!!!!! Yours sincerely, J. Galli

Josef G

. from Grenchen, 10/2017
"
Fasttrack is a cheat pack

"

London was beautiful and we had a lot of sightseeing, maybe because we wanted to take full advantage of the turbopass. But Fasttrack / fast lane is a mogelpackung. At the tower, there is definitely no queue for fasttrack. The only advantage, you can queue up for groups and has to change the voucher from the Turbopass into a ticket. At Madam Tussouds there are many snakes, one is trained into a certain snake and is not faster than the others. We had nowhere a faster entrance. Also at our turbopass at the opening times of the tower \"daily at 9:00 clock\". We were early on Sunday, but unfortunately the Tower does not open until 10:00 on Sundays and Mondays. In the Hardrock Cafe, there was no discount, although we were four in the food, and when teenagers are 16 years old, they have to buy the adult Turbopass, although some attractions would still be worth the children's price, Pauls Church, so it is not worth it for this age class.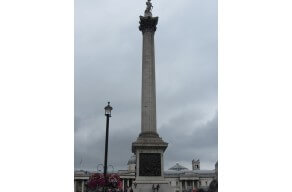 Margret H
. from Süddeutschland, 09/2017
"
Problems with redemption

"

We had ordered 3 London City passes before traveling. At the redeeming the vouchers we had however at several sights problems, because no number on the Voucher were printed. Otherwise there were a few small advantages and also the price was okay.

Customer from Wiesbaden

, 06/2017
"
Time saver yes, money saving less

"

(Especially London Eye and Madame Tussauds), money saving not really, but since I always do not like to walk with much money through the area, city passes are always a good choice for me. The turbopass is good for people who want to see only a few sights and maybe already several times in London were.

Barbara S

. from Irland, 05/2017
"
A nice time in London despite the start-up difficulties

"

We had some difficulties before our trip; For example, the pass was not sent home, so we were pretty rotten before the departure and then had to pick up the pass at the station in London at 9:30 pm at a switch where the clerk had no idea at all. The delivery and the collection should be improved. The time in London was very nice, the kids had a lot of fun. Great is that in London state museums are free, the visit so free (but not for nothing - :)). It is recommended to buy a train ticket from Stansted (if you fly), because you can use the \"2: 1 action\" - buy two tickets but only pay one. The turbopass itself is helpful when you use ALL offers, otherwise you do not save much money and the \"overtaking\" is not really useful, because usually at the checkout are not soooo many people (the queue is usually at the inlet). At Madame Tussauds is privately organized and the longest queue ever was the \"Priority Line\", where we had to stand (2.5h wait). Very bad! My tip: Avoid Easter in principle, because all of Europe flies to London. But as I said: super city, weather was also ok, gladly again. Overall a 3 out of 5 for a great holiday with organizational problems on sides Turbopass.

Customer from Deutschland

, 05/2017