Turbopass customers say (since October 2016)
Write your review
"
Super Erlebnis!

"

Der Rom City Pass ist wirklich eine super Sache! An allen Schlangen vorbei gehen zu können und sich dadurch wirklich Zeit zu sparen, die man für andere schöne Eindrücke verwenden kann ist super!
Ganz besonders toll fanden wir die Möglichkeit den Hopp-On Hopp-On Bus außerhalb der \"gebuchten\" Tage nutzen zu können. So haben wir aus dem 3-Tages-Pass einen 4-Tages-Pass gemacht ;-)
Ein Tipp noch für die Reise mit Kindern: im Begleitheft steht, dass man für den Eintritt ins Kolosseum ein gesondertes Kinder-Ticket organisieren muss. Dies haben wir nicht benötigt, wir konnten mit dem Kinderwagen und unseren Pässen einfach so passieren. Auf den Kinderwagen verzichtet haben wir im vatikanischen Museum und in der Engelsburg - das war eine gute Entscheidung. Alles übrige lässt sich sehr gut mit Kinderwagen bewältigen.
Rom war v.a. durch den City Pass ein unglaublich tolles Erlebnis!

Andrea B

. from München, 05/2018
"
is worth the money

"

is worth the money

Otmar N

. from Luzern, 05/2018
"
Sehr empfehlenswert

"

Hamburg bietet soviel Sehenswürdigkeiten und mit dem Turbopass bekommt man soviel Vergünstigungen. Auch super ist dass er gleichzeitig die Karte für die Öffis ist. Wir waren begeistert.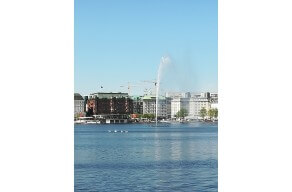 Cornelia K
. from Wien, 05/2018
"
Ohne Pass hätten wir nur halb soviel gesehen.

"

Ohne Anstehen überall schnell rein ist ein wirklicher Mehrwert.

Customer from Fehrbellin

, 05/2018
"
Breit aufgestellt, gute Attraktionen

"

Öffiticket ist inkludiert, was hervorragend ist. So kommt man herum und sogar wieder zurück zum Flughafen, ohne sich um etwas kümmern zu müssen. Die Attraktionen waren hochkarätig. Vieles davon würde man in Hamburg ohnehin machen und dafür extra zahlen. Anderes ist eine Draufgabe.

Customer from Wien

, 05/2018
"
Wir haben ihn super nutzen können!

"

Paris war ein Traum und mit dem Turbopass war es schon um einiges einfacher. Top!!!
Martin Samaha & Katja Montag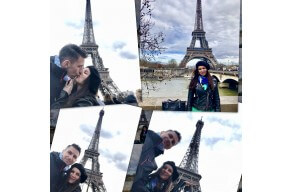 Martin S
. from Guntramsdorf, 05/2018
"
Rome without a long queue

"

Rome without a long queue

Martina S

. from Annaberg-Buchholz, 05/2018
"
Everything worked fine!

"

At first we were skeptical because no one on the spot knew this passport and other passports were sold in hotels and on the street (big bus kiosks). But in fact everything worked out perfectly well! Descriptions of the services were correct and it was not a problem to have the passport only on the phone. Relevant was always the booking number on the passport and its attachments. The pass is priced for all included services very interesting. However, it makes sense to think carefully what you really want to do everything and believe that you can create. For us, the Turbopass had paid off, but also had a tight program!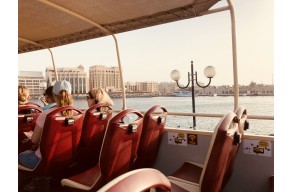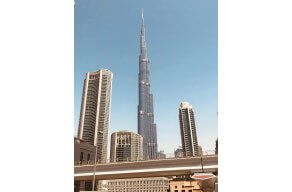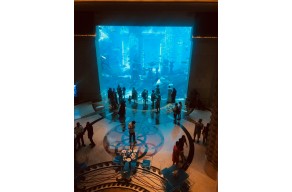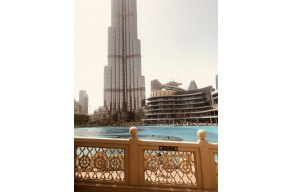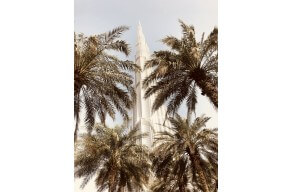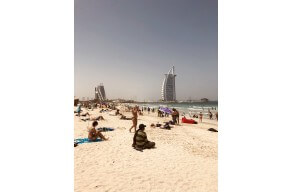 Dirk L
. from Hamburg , 05/2018
"
Toller Trip nach Rom

"

Die Entscheidung war goldrichtig.
Wir haben sehr oft die Öffentlichen benutzt, mit dem Romapass kein Problem. Schon der Vorzug die langen Warteschlangen zu umgehen ist es wert den Pass zu kaufen. Mag in anderen Städten vielleicht nicht so stressig sein aber für Rom nur zu empfehlen. Normale Wartezeiten ohne Pass am Kolusseum ca 2-3 Std. Mit dem Roma Pass ca. 15 Minuten
Für meine nächsten Städterreisen ist dieser Pass mit Sicherheit eine Option.

Günter Z

. from Gräfenberg , 05/2018
"
Klappt hervorragend!

"

Nach dem Turbopass Rom nutzten wir nun den Turbopass Berlin. Die Nutzung von ÖPNV, Stadtrundfahrt und Museen etc. funktioniert hervorragend. Einfach die Priority Lines nutzen und schon geht's los. Der Führer und Stadtplan sind auch sehr nützlich.

Wolfgang B

. from München, 05/2018
"
Funktioniert immer wieder hervorragend

"

Wir hatten schon Turbopässe für Rom und jetzt Berlin. Man muss sich einfach um nichts mehr kümmern: ÖPNV, Stadtrundfahrt, Eintritte - einfach die Priority Lines nutzen und los geht's. Der beigefügte Führer und Stadtplan sind auch sehr hilfreich.

Wolfgang B

. from München, 05/2018
"
Entspannter Londonurlaub

"

Das 1x dass ich einen City Pass gekauft habe für den Urlaub und ich bin sehr begeistert. Alles lief problemlos ab als wir unsere Tickets aus den Pass gegen Eintrittskarten getauscht haben. Besonders gut fand ich gerade in London, dass die Haltestation der Verkehrsmittel an den Sehenswürdigkeiten mit auf den jeweiligen Seiten standen. Alles also super easy. Wir kaufen bei unserem nächsten Urlaub wieder einen City Pass.

Customer from Berlin

, 05/2018
"
Sehr empfehlenswert

"

Keine Wartezeiten machen den Aufenthalt noch angenehmer.


Customer from Berlin

, 05/2018
"
Alles bestens vorgeplant

"

Tatsächlich war es so: wir hatten unsere Eintrittskarten in form des City Pass und sind jeweils ohne Extra-Anstehen
in den Vatikan und ins Colosseum reingekommen. Die Anmeldung für eine bestimmte Urzeit zur Vatican Besichtigung war auch zuvor getätigt vom Citiy card Anbieter uns so lief alles reibungslos.


Ursula S

. from Freudenstadt, 05/2018
"
tolle Besichtigungen

"

Die Voranmeldung für die verschiedenen Sehenswürdigkeiten lohnt sich wirklich: man kann an der anstehenden Warteschlange vorbeigehen und ist sehr schnell im Museum.
Alles hat tadellos geklappt.
Der Ausblick vom Dach der Engelsburg über Rom war traumhaft schön.

Ivo B

. from Schweiz, 05/2018
"
Sehr gut

"

Wir konnten sehr viel von Venedig sehen, Murano und Burano waren exzellent, auch die Fahrt mit der Gondel war ein Traum.
Es waren noch Besuche von 18 Museen möglich, aber das wäre im Zeitraum von zwei Tagen nur sehr stressig geworden.
Die Flatrate für die Vaporetti war sehr hilfreich, auch wenn das Gedränge auf das Boot und wieder herunter schon sehr grenzlastig war.

Immer wieder gerne!

Peter D

. from München, 05/2018
"
Athen positiv erlebt

"

Dank des Passes war alles sehr einfach. Besonders der Eintritt ins Akropolis Museum.

Customer from Deutschland

, 05/2018
"
Sehr gut

"

Ich war mit Service und den Möglichkeiten des Passes sehr zufrieden. Der Eintritt ins Akropolis Museum war dadurch erheblich erleichtert.

Customer from Deutschland

, 05/2018
"
As promised, no queues, optimal for public transport

"

An incredible view over the whole of Rome is from the Terrazza del Gianicolo. The climb is definitely worth it ...

Customer from Bad Wildungen

, 05/2018
"
Turbopass pays off in any case !!! 1

"

I would recommend anyone with a city trip a turbo pass. Since it pays off in any case, if you are traveling a lot, and would like to get to know the city !!!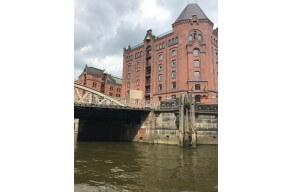 Customer from Österreich
, 05/2018