Turbopass customers say (since October 2016)
Write your review
"
Great city break, everything went smoothly

"

We were very surprised how well everything went with the Turbopass. Above all, avoiding the serpents at the Vatican was a hit. I would recommend to anyone to lay such a path, smooth organization. I'm really excited.

Customer from Ron

, 11/2018
"
Just worthwhile!

"

I'm really excited about this pass. We could do so much for really little money! I will also use it on my next trips.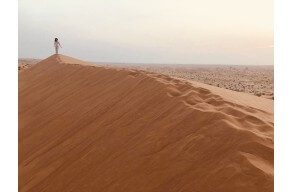 Customer from Berlin
, 11/2018
"
Florence is impressive

"

Everything went as planned. In three days to take advantage of all offers was not possible. The impressions had to be processed first.

Customer from Bielefeld

, 11/2018
"
Great idea, the pass

"

Customer from Berlin

, 11/2018
"
A wise investment

"

Highly recommended if you plan to see many of the sights. Saves time & money.

Customer from Berlin

, 11/2018
"
Choosing this travel card worth it! Desert Safari was a fabulous experience.

"

Dear Customer, thank you so much for your fabulous review. Best regards, Turbopass Team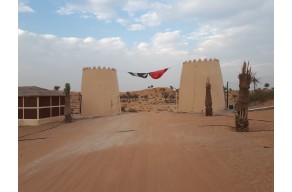 Alexandru I
. from Brasov, 11/2018
"
Perfect, everything from one source !!!

"

Turbopass for 3 days was exactly the right thing for us. Tip: use the Hop on hop off bus on the 1st day and only from the 2nd day public transport, then train and metro on the 4th day is still available. We will use the pass again.

Matthias T

. from Dessau-Roßlau, 11/2018
"
October Dubai Trip

"

Dubai, a special city with it's extraordinary landscape and skyline. Not to mention all the activities you can do while visiting it. Dubai offered us a lot, we had a great experience, people are very friendly, no tourism scams, price-quality ratio was very good. While in this see there are some must sees:
* Burj Khalifa (one does not simply go to Dubai without going on top of Burj Khalifa)
* beach - warm water, fine sand, special place to sunbath next to Burj Al Arab
* Abu Dhabi (Sheik Zayed Mosque, Yacht Cruise, Ferrari World, Etihad Towers, Marina Mall)
* dessert saffari
* Atlantis waterpark + Lagoon and Secret Chamber
* HopOn HopOff bus
Though Dubai has subways(metro), if you go on a group of 4 it's quite cheap to split a taxi fare, plus you will reach your destination much faster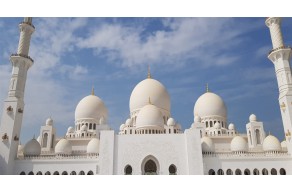 Sebastian-Andrei R
. from Brasov/Romania, 11/2018
"
Great trip to Hamburg

"

Very good organization .... Everything worked very well. Great harbor cruise and hop on hop of tour. Fast entry into the dungeon. Again any time.

Steffi H

. from Tann, 11/2018
"
Optimal

"

Well planned and fully used. Dungeon is a great change to the sightseeing.

Gerda W

. from Buttenwiesen, 11/2018
"
Super satisfied!

"

The only problem was that a student ticket was booked for the Vatican. However, Turbopass refunded me the cost of acquiring adult tickets. This was very straightforward and was handled quickly. Everything else worked TOP (delivery, reservations, etc). Would order anytime again a package!

Dominik T

. from Schladming, 11/2018
"
Experience more in Rome

"

We have experienced more in Rome, where we have saved a lot of waiting time through the Rome City Pass.

Customer from Bad Oeynhausen

, 11/2018
"
Experience Rome

"

We saved a lot of waiting time with the Rome City Pass and were thus able to experience more.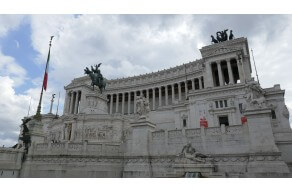 Wolfgang A
. from Bad Oeynhausen, 11/2018
"
Rombesuch unforgettable experience

"

Great thing this passport. Criss-cross through Rome, get in and get out where you feel like - simply sharp. The preferred entrance to the sights is also great. Will recommend the pass and especially a visit to the dream city of Rome.

Customer from Erzgebirge

, 11/2018
"
Great trip

"

Treat yourself to a tour to the beaches, beautiful and with many nice tavernas.

Bettina A

. from Wien, 11/2018
"
City &

"

The price / performance ratio is really great in the package. The only requirement is that you take along time. After we love the water and like to be on the beach, but also always need variety and action as a family, the pass is just great. We were only 6 nights and 5 days in Dubai and unfortunately could not use much. Burj Khalifa is always an attraction and the desert safari is great except for the travel time and the long wait.

Miroslav K

. from Mödling, 11/2018
"
impeccable

"

It was really worthwhile, good selection of offers and advantages. Was not the last booking

Jens A

. from Ennepetal, 11/2018
"
Wonderful October days in Rome 2018

"

With the Rome City Pass, you can get through the city with all sights. My son recommended and ordered immediately.

Customer from Deutschland

, 11/2018
"
Saved a lot of time with the City Pass

"

We were as a family in Rome with 4 adults and can only confirm that everything worked great. No queuing at the museum (except security control) and we saw the snakes where we just walked past. So you could get involved in the beautiful of the buildings, paintings, etc. The only thing that annoys are the traders, who want to give you something extra. Everything is included. So just let it stand. You should go with the public, because you get everywhere well. The appointment for the Vatican went well. You should be there a little earlier, because of the security check. Water is always somewhere free, which of course is great when it's hot outside. Again, you should leave the street vendors left. The police are trying to evict them as well. The days were of course not enough but we would buy the pass again. It's that easy.

Stephan H

. from Berlin, 11/2018
"
Great time savings !!!!

"

Why torture for hours and endlessly long lines at the entrance of the most beautiful sights (picture is the entrance of the Vatican Museum) of Rome, with this turbo pass we could happily past the waiting. Even the vendors of city tours within the city, scared off this pass, since this is included in the price. When using the subway you are fast - on the road without waiting at ticket counters. We can only recommend this pass and would book it again anytime. However, it is important that you keep the 72 hours exactly.

Kathrin H

. from Menteroda, 11/2018