Turbopass customers say
Write your review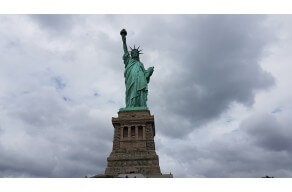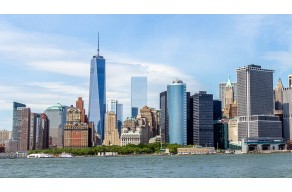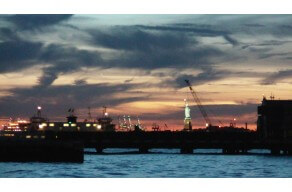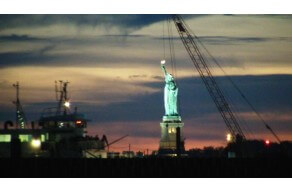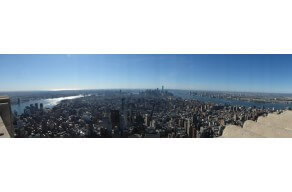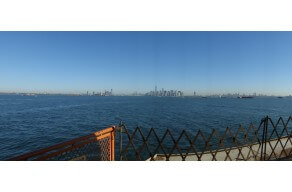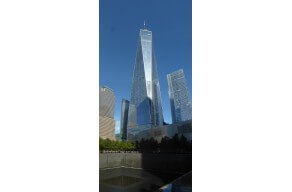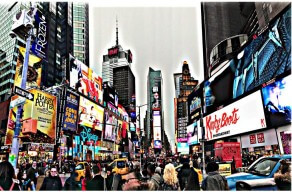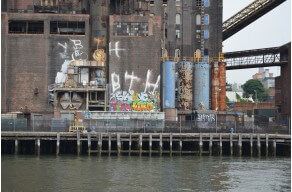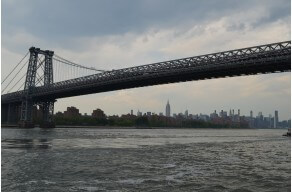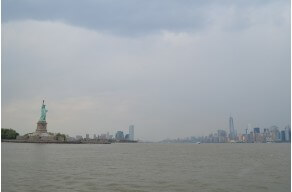 "
Top!

"

We are back from New York today! Everything worked great, the Turbopass is 100% equivalent to the New York Seightseeing Pass. (only cheaper). The description differs, for example, the Hopp on Hopp off buses, but it is not true, with the turbo pass you can go directly into the buses, you have to go into any shop to get a ticket !!! Not even on the boat tours. We have used the passport very much and therefore saved a lot of money. Even the airport transfer on the return day worked perfectly well, ticket must of course still valid !!! So buy without hesitation, worth it. New York is amazing !!

Ute K

. from Stutensee, 07/2019
"
Turbopass NYC

"

Highly recommended, we stayed 7 days in NYC and had the 5 day pass went great. In addition we had the metro card for 5 days a must because we had on the day about 12 to 15 Km walk.

Jakob P

. from München , 06/2019
"
New York

"

The turbo pass was a good thing. Also with the entrances and the Hopp-Off-Bus (sometimes had to wait a long time) but otherwise recommendable. Only the airport transfer was a flop! Our turbo pass was from 16.10. 1:06 pm until 11/20/2018 11:59 pm valid. We have 24 hours before the transfer registered. (Airlink Pick up 13.10 h (7J5790053) 10/20/18 The bus was there on time, but the transfer did not work because the driver claimed that our turbo pass had already expired and we did not have a voucher telephoned and at the end he told us that we are not registered even though our hotel (Novotel) us has registered (see No.) Recently we took a taxi and have paid for this 70 US dollars (JFK Airport) with best regards from Switzerland CH. + R. Hollinger

René H

. from Binningen, 11/2018
"
indispensable

"

For a touristic get-together of New York the passport is worth gold. A little tip: when visiting One World Observatory, book a table at One Dine Restaurant and enjoy the view in peace with good food and wine over the heads of the masses of tourists!

Enrico S

. from Ingolstadt, 11/2018
"
New York - the place to be!

"

Christina T

. from Essen, 03/2018
"
Everything went well

"

Very convenient sightseeing pass for New York. Uncomplicated and easy to use! Can only recommend the pass!

Customer from Bonn

, 03/2018
"
Very satisfied

"

We had the New York Turbo Pass 5 days. During the entire time the hop on hop off bus was included. Only for picking up the bus tickets you had to go to the office. For all other entries, only the QR code was scanned. Otherwise, we had passports from other companies, but would buy the New York Turbo Pass over and over again.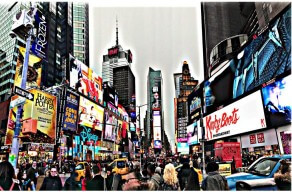 Melanie K
. from Bonn, 03/2018
"
Turbopass NY

"

Ideal for big sightseeing lovers.

Customer from München

, 03/2018
"
Fantastic value for money.

"

We took the 5 day pass for New York and this worked out excellent value for money, all the important attractions are covered and we did so many things we would not normally consider, really made the trip, very good value for money indeed.

Anthony S

. from United Kingdom, 01/2018
"
Top city pass for the perfect city trip

"

The New York Sightseeing Pass is great, for a city trip. We booked the 5-day pass incl. public transport ticket. We were able to use the ticket everywhere without complications. Through the New York Sightseeing Pass we had savings of about $ 200 per person. I can only recommend the pass.

Customer from Düsseldorf

, 01/2018
"
Relaxed days in the Big Apple

"

With the New York Sightseeing Pass, my friend and I spent relaxing days in the city that never sleeps. Ideal for people who are in this metropolis for the first time - we got a good overview with the hop-on-hop-off tour and visited all the "classics". The fact that you have to redeem some tickets separately did not bother us - the information you get with the passport was very concrete and good. We would decide again for a turbo pass.

M. G

. from Stuttgart, 11/2017
"
Turbo Pass (Citypass) with turbo prospects

"

If you wanted to take advantage of all the possibilities that exist, you should have 2 lives. My wife and I have each purchased a pass and have had quick to faster access to various attractions! Everything went wonderfully and without problems. Had the day had more hours, we could have seen more. Since the weather was too nice, we skipped the museums, even if they were so beautiful. Maybe there is a second chance and then the passport is back ..... Have fun for all who still want to go to NY!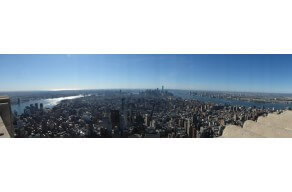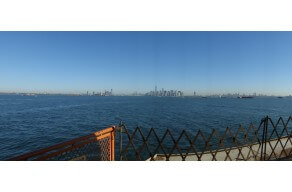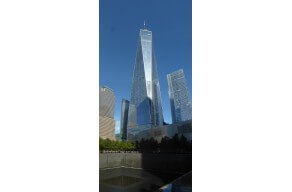 Dieter F
. from Düsseldorf, 11/2017
"
Great city and great pass

"

That was a good decision, before everything in peace to examine and the trip, including excursions to book! The pass offers more than you can do in the time available ...! ;-)) Nevertheless, I would always book and recommend it! The activation on site (eg in the Empire State Building) was relatively fast and the booking of div. Selected activities also. The safety precautions everywhere are very high and the people are all very friendly and helpful. No matter how long you stay, it will always be too short, but that's what metropolises really are. I can only recommend the so-called Hopp-on / off city tours to start at the respective starting station, if you want to see something of the city on the upper deck in good weather. In between is not so often something free and who sits down and waiting for a vacant space above missed, possibly, great prospects! Is certainly seasonal, but when does NY have no season?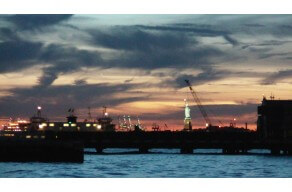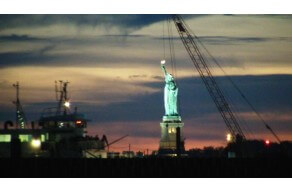 Dieter F
. from Düsseldorf, 11/2017
"
EXCELLENT! Everything works perfectly! Great match!

"

Excellent! Everything works perfectly! Great match! Subway card is also highly recommended! You get the sightseeing pass of Grayline plus extras at the same or even cheaper price! All Priority entry for the World Trade Center (without pending) is worth huge time-saving. Poor rating not understandable, of course you have to read and / or work properly and in case of doubt passport and ask staff locally. There is nothing to complain about. Did everything work without problems. Were initially (because something new on market) somewhat skeptical.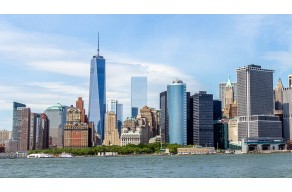 Matthias K
. from Heidelberg, 10/2017
"
Admission to New York

"

We booked the pass for 3 days and it all worked great. We actually did not have to pay any more entrance in New York, it was practically everything included in the pass. Many sights even with Fast Lane, which was very helpful in August at the holiday season. This has helped us a lot and New York has become a great experience for us. I can only recommend to anyone. The only point to be considered is that for a booked day also some attractions must use, so the price is worth. So it's good to have a free day in New York :)

C. S

. from München, 09/2017
"
Top!

"

Extensive pass with everything you would need for a stay in New York. In addition to the free attractions there were in addition many attractive discounts for food, shopping etc. With the MetroCard we could reach everything also ideal and had no stress on site. The handling was also great!

Maximilian S

. from München, 06/2017
"
Definitely recommendable, unfortunately the printouts were not directly usable

"

The passes are definitely recommended for the entrance fees in New York. You save every mile of money and then do a lot. However, only 4 stars, because the printouts were not directly usable. Luckily the passports were accepted on Staten Island anyway. Then we are to the headquarters in Mahatten to get usable passports. That cost time and nerves. We also had the 7 day Metrocard but we did not know that we had additional fees to travel from our Jersey City to Manhattan accommodation. These could be put down on the Metrocard, but at first we thought they were invalid. In Manhattan itself, they worked flawlessly. Unfortunately we did not try it directly and walked a lot- sightseeing pass center, which could not use the Metrocard and then again to a metro station, where we were told that they work. Theoretically, you can also use HoppOn / HoppOff buses. Allerdigns was better with rain the Metro / Subway.

Natascha K

. from Bretten, 07/2019
"
Just the thing for NY !!!

"

It's best to start with the viewing platform from "Top of the Rock", then use the Hop on / Hop off bus (you do not have to go to the "sightseeing pass" office, just give the QR code to the driver). For Ellis and Liberty Island, get the Tickerts in the Battery Park fortress. There is a separate counter for the pass at the Metropolitan and Guggenheim. Partly you can use the pass also the "Fast Lane" and is thus faster at the finish. Highly recommended: Meatpacking District, High Line Park and all technology fans Intrepid Sea, Air & Space Museum (Aircraft Carrier) The only downer: The lack of bike offer - but it will be back soon;) General benefits: time and price savings!

Andreas G

. from Mannheim, 06/2019
"
Unforgettable experiences with circumstances

"

Since we were extremely satisfied with the Turbopass Rome, we acquired the New York Sightseeing Pass. The list of possible attractions is long and you can visit as much as you can within the selected period. The passport provided unforgettable experiences on our honeymoon and the money was quickly gone! However, one problem had to be solved. The passport in the form of a QR code, which was sent to us, did not work at first. However, this problem was solved thanks to a phone call with "Turbopass", but caused short-term dissatisfaction, loss of time and circumstances. Nevertheless, definitely recommendable!

Steffen M

. from Hamburg, 11/2018
"
Great city

"

Everything worked out great. For some actions you have to solve extra tickets. An info in advance, which attractions concerned that would be helpful.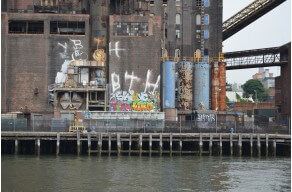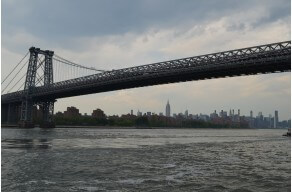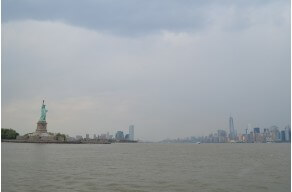 Customer from Fürth
, 10/2018