Turbopass customers say (since October 2016)
Write your review
"
The best way to explore paris

"

The best way to explore paris

Otar B

. from Paris, 06/2017
"
Exciting days with the Paris City Pass

"

I must concede that the investment has paid more than just. If you look at the sum you would have had to pay for the entrance to museums or sights, it is clear that the passport can save a lot of money. It works really great in everyday life. We did not know any problems. In the Louvre, we were able to go through just what really saved a lot of time. I would like to point out, however, the Palace of Versailles. There is no priority access included in the pass, which then led to the fact that we had to wait 2 hours for the entrance. The use of the attached Metro tickets is very easy and easy for everyone to understand. Why only 4 stars will surely ask some people? That has a simple reason. The pass allows you to look at museums and other sights even faster than other people, with the help of priority access, as quickly as possible without additional costs and effort. We had a 3 day pass. However, this is a personal assessment on the part of you, you have the feeling that you have to take as much as possible with you as much as possible, so that the money will pay off. This then led to the fact that we often in the days 3 or 4 attractions or sights were perceived equally, which could be very stressful. This remains like a personal taste, but in Paris, we have driven a bit as much as possible, although we could have done much less. Where then the price might have disturbed us. All in all, the Paris City Pass is more than just recommended.

Customer from Bremen

, 06/2017
"
4 days Paris

"

The Seine boat trip was just wonderful. The metro tickets were fully utilized in fantastic weather. The waiting times at the museums and places of interest were understandably considerable by the security controls.

Johann L

. from Austria, 05/2017
"
Pays off on a sightseeing tour

"

The City Pass for Paris really pays off if you want to experience a lot and you are over 26 years old (under 26, you pay very often no entrance). Unfortunately, the Eiffel Tower was not included in the Paris City Pass. What I found a pity is that despite the Paris City Passes you can not get around.

Customer from Salzburg

, 05/2017
"
Very good pass. I recommend it

"

Turbopass was more than helpful. It has most of the important tourist attractions. A 4 day city pass has 5 days of unlimited access to public transport in zone 1 , 2 and 3. What I should have wanted to visit and I couldn't with this pass was Grand Palais. Overall it was great. Also I had some questions to ask, so I called a couple of times at Turbopass customer support and they were more than happy to help me and answer my questions. This is what I liked the most.

Viorel S

. from Paris, 05/2017
"
Easter in Paris

"

The open-bus lines were a very good addition to the turbopass. This hop-on-hop-off-bus allows you to view the interesting sights of Paris flexibly over 4 routes and to get information about the city through the Audioguide. The roof terrace in the Lafayette department store offers a great view - the house is definitely worth seeing from the style and decor. Breakfast in small boulangeries at squares and in side streets is always preferable to a hotel breakfast, because one gets the French way of life the best.

Jens W

. from Dortmund, 05/2017
"
Great assistance for individuals

"

The pass is worth it for tourists who want to explore Paris on their own and at the same time see a lot of sights and cultural institutions.

Customer from Deutschland

, 03/2017
"
Intense cultural stay in Paris

"

Thanks to the 30% rebate of the CityPass for Paris stay was recommended. But you have to be a museum friend to him really to nützen.Sonst it is stressful.

Hans-Peter M

. from Wien, 12/2016
"
very good

"

Giuseppe S

. from Deutschland, 11/2016
"
Recommended Paris City Pass very

"

extensive information material about sights, museums, city map, metro map etc. With ticket to get very quickly to queue past (except Palace of Versailles - here was the CityPass less useful). We would book the Turbo Pass again.

Customer from Paris

, 11/2016
"
Again at any time

"

A must for every Paris visit

Customer from Hannover

, 11/2016
"
good and useful

"

Good and useful, but not cheap. Nevertheless, I would do it again.

Customer from Heidelberg

, 11/2016
"
Thanks to the Paris City Pass we could and even spend too much time some money. We have to pass very well exploited.

"

I was with a friend in Paris and we were very pleased with the Paris City Pass. Due to the travel time in September, we had luck, that we had not to wait gin lines in general. If it does, the City Pass was well to help us. Because the entrance fees to the sights of Paris as well as trips on public transport in Paris are very expensive, it was worth it in any case, to get the City Pass. I would do it again. The 2-day pass, however, had also served us.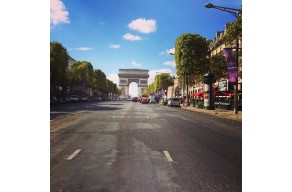 Customer from München
, 11/2016
"
Helpful tool if you do not have time

"

In our opinion, the Paris City Pass was mostly practical for us, because we hardly had time to plan our trip. However, if you have already been to Paris, or you have more time to prepare what you would do there (or have friends who can give you some tips), then we would not advise you to buy the pass. The city pass for 3 days supposed to be valid for 3 days, but for museums it is valid only for 2. If you visit the Louvre one day, you will not have energy for any other museum that day. So overall within 2 days you can visit maximum 3 museums. The city pass does not provide entry ticket for the Opera, which is a must in Paris, besides that no entry to the Arc de Triomphe either...
Next to the pass you get metro ticket for 3 days, which is great.

Olivia N

. from Abu Dhabi, 05/2018
"
Could have been better

"

It was quite difficult to buy the pass in the first place, as it wouldnt accept my address for a few days, but the staff were very friendly and helped fix the problem.

Was disappointed that we only got a two day museum pass with our three day pass, and felt like a lot of money for losing a day of museum tours.

The Eiffel Tower wasn't included in the package and it ended up only being used 5 times overall.

The travel pass was handy to have but it kept having difficulties and we had to go to the metro reception to get it fixed every day

Customer from Dublin

, 02/2018
"
Lovely Paris

"

Paris is a wonderful city. The city pass helped us to get the most of it. However, regarding metro tickets, it would be much better if they were cards instead of small paper tickets. It is necessary to check in and out many times. You receive two for 6 days. I got confused and used the wrong one to check out of one station and I lost the right to use in the last day. It is so common that it happened with my wife's ticket too. Be careful. Skip the line to buy tickets of course was a great advantage.

Danilo Q

. from Brazil, 01/2018
"
Paris trip with handicap

"

We booked Paris City Pass for 3 days. Paris is highly recommended. Are on 02.11. arrived in Paris around noon and immediately activated our metro cards. With the metro you can reach all attractions in no time. Perfect. Unfortunately, if you book the turbo pass for 3 days, you can use the entries in the museums only 2 days! That was a pity !!! The tickets for the museum visit were activated in the afternoon at the Louvre in the early afternoon. Thus, on Saturday, the 04.11., We had to pay the tickets for the Palace of Versailles in the amount of 18 € per person extra. For 4 people it was an expensive affair considering that the turbo pass costs € 99 per person.

Markus B

. from Hückeswagen, 11/2017
"
Frustrating but the Metro was great

"

We had just come from Rome a few days before and the Turbopass there was great. We used the pass in Paris for the museum biggies like the Louvre, d'Orsay and the Pompidou but in each case even with the pass there was a wait to get in. 20 minutes at the Louvre (take the metro entrance) and about 45 at the d'Orsay and Pompidou. Versailles was a bust as they were sending pass holders and folks that bought their ticket there in through the same entrance. I estimated there was about 1000 people in the serpentine line when we arrived at around 11:00 AM. We checked with security and they confirmed that was the correct line for pass holders. We ended up having lunch there and heading back to Paris. The metro ticket was easily the most used as we used it to get everywhere we went. No Uber, just the metro and a little walking. Also, there is no Hop on - Hop off bus included like there was in Rome. Not the biggest deal but we like to ride it at least once to get a feel for the place.

Customer from USA

, 11/2017
"
Too many possibilities

"

Only 3 stars, because I only got a discount in the Tour Montparnases, but had to pay 12.50. Otherwise, I would have liked that the passport is more differentiated, you can choose the sights online, you want to visit, so it does not need to be soooo wide, because in 2 days you can not see everything or visit what the passport contains , He could then be cheaper. Actually a good thing. Waltraud Will

Waltraud W

. from Barmstedt, 10/2017
"
As a basis usable, but would have to be improved overall.

"

The maps for the public transport have worked perfectly, it is a very relaxing part of the holiday, if one does not have to take care of the right tickets on the spot. When entering the various sights, however, there are always problems: 1. The direct access was not accepted a few times, one had to stand at the queue, which had formed by the people who bought a day ticket at the cash desk. 2. With the passport you get more often "only" the inlet. In order to see everything on the spot, is collected again. Examples: extra-rip-off for the tower stage, if one is already in the Pantheon. Extra rip-off in Versailles, if you want to take a walk in the garden after the building tour. The only exception is the Notre Dame Tower. 3. Various components are obtained. For what the map "Paris City Pass" should be, has not opened itself to me. The control has often looked confused on the two passports shown and then typed on the "Museumspass". Improvement requirements: 1. Direct access with an existing passport must be properly controlled and well signposted on site. 2. The sights you can enter with the pass must be fully accessible. No further preparation and cashing after entering. Therefore, B. Tower of the Pantheon or garden in Versailles mandatory part of the pass. 3. Why do I get different components? This complicates the matter unnecessarily. I would have expected, as in other cities, that I get a single card, which I show everywhere and which is controlled only "in advance". Conclusion: Good basic equipment, but avoidable effort, anger and costs. Perfect only if there are no additional waiting times, if everything works with a map and if there is no extra rippling.

Customer from Deutschland

, 10/2017