Turbopass customers say (since October 2016)
Write your review
"
A great card for your first trip in Berlin

"

This card offers a lot for your money.

Arnaud B

. from France, 05/2018
"
Great card for a great city

"

A great card for discovering Berlin

Arnaud B

. from France, 05/2018
"
Good perks for great value

"

Skip the line to Colosseum and Vatican saved us a lot of time. Free transport was also amazing, so we didn't have to worry about getting around

Illia L

. from Ukraine , 05/2018
"
Super nice Hamburg trip!

"

We spent 5 days in Hamburg and enjoyed it very much. With the Hamburg City Pass we had many attractions included in the price and thus have many impressions of this great and interesting city to take. eg highly recommended is the guided Kieztour, we laughed a lot! But also the harbor u. the city tour was very impressive. All in all we were very satisfied with the performance of Turbopass and would only recommend it!

Wanda Z

. from Freiburg, 05/2018
"
Experience and enjoy Rome

"

The Trevi Fountain after dusk is a special experience.

Herbert K

. from Baden-Württemberg, 05/2018
"
Perfect :-)

"

Everything worked out very well. We could really take the fast line and came right in. Once I urgently needed something, called the hotline and it lifted a nice man. He was very hard and had everything clarified. I would buy this TurboPass again

Customer from Burgenland

, 05/2018
"
Great experience!

"

The Rome City Pass is really a great thing! To be able to pass all the snakes and thereby really save time, which one can use for other beautiful impressions is great! We especially liked the opportunity to use the Hopp-On Hopp-On Bus outside the "booked" days. So we have made of the 3-day pass a 4-day passport ;-) A tip for the trip with children: the booklet says that you have to organize a separate children's ticket to enter the Coliseum. We did not need this, we could just pass it with the stroller and our passports. We did not use the baby carriage in the Vatican Museum and Castel Sant'Angelo - that was a good decision. Everything else can be handled very well with a stroller. Rome was an incredibly great experience, especially through the City Pass!

Andrea B

. from München, 05/2018
"
is worth the money

"

is worth the money

Otmar N

. from Luzern, 05/2018
"
Highly recommended

"

Hamburg offers so many sights and with the turbo pass you get so much perks. Also great is that he is also the ticket for the public transport. We were excited.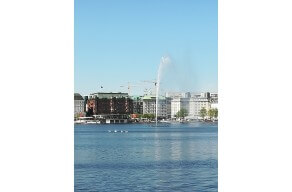 Cornelia K
. from Wien, 05/2018
"
Without a pass we would have seen only half as much.

"

Going fast without queuing anywhere is a real added value.

Customer from Fehrbellin

, 05/2018
"
Breit aufgestellt, gute Attraktionen

"

Öffiticket ist inkludiert, was hervorragend ist. So kommt man herum und sogar wieder zurück zum Flughafen, ohne sich um etwas kümmern zu müssen. Die Attraktionen waren hochkarätig. Vieles davon würde man in Hamburg ohnehin machen und dafür extra zahlen. Anderes ist eine Draufgabe.

Customer from Wien

, 05/2018
"
We could use him great!

"

Paris was a dream and with the turbo pass it was a lot easier. Top!!! Martin Samaha & Katja Monday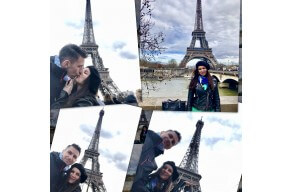 Martin S
. from Guntramsdorf, 05/2018
"
Rome without a long queue

"

Rome without a long queue

Martina S

. from Annaberg-Buchholz, 05/2018
"
Everything worked fine!

"

At first we were skeptical because no one on the spot knew this passport and other passports were sold in hotels and on the street (big bus kiosks). But in fact everything worked out perfectly well! Descriptions of the services were correct and it was not a problem to have the passport only on the phone. Relevant was always the booking number on the passport and its attachments. The pass is priced for all included services very interesting. However, it makes sense to think carefully what you really want to do everything and believe that you can create. For us, the Turbopass had paid off, but also had a tight program!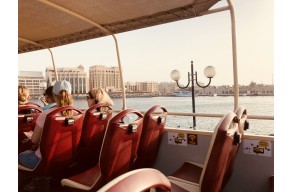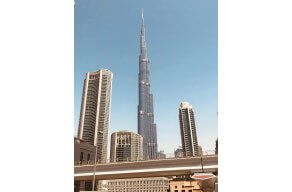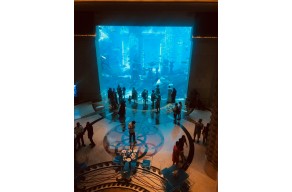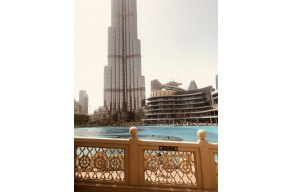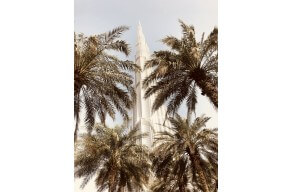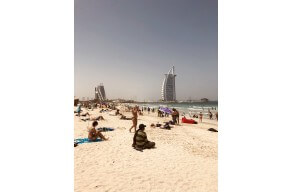 Dirk L
. from Hamburg , 05/2018
"
Great trip to Rome

"

The decision was the right one. We often used the public, with the Romapass no problem. Already the advantage of bypassing the long queues is worth buying the pass. May not be so stressful in other cities but only recommended for Rome. Normal waiting times without a pass at Kolusseum about 2-3 hours. With the Roma Pass about 15 minutes For my next city trips this pass is certainly an option.

Günter Z

. from Gräfenberg , 05/2018
"
Klappt hervorragend!

"

Nach dem Turbopass Rom nutzten wir nun den Turbopass Berlin. Die Nutzung von ÖPNV, Stadtrundfahrt und Museen etc. funktioniert hervorragend. Einfach die Priority Lines nutzen und schon geht's los. Der Führer und Stadtplan sind auch sehr nützlich.

Wolfgang B

. from München, 05/2018
"
Funktioniert immer wieder hervorragend

"

Wir hatten schon Turbopässe für Rom und jetzt Berlin. Man muss sich einfach um nichts mehr kümmern: ÖPNV, Stadtrundfahrt, Eintritte - einfach die Priority Lines nutzen und los geht's. Der beigefügte Führer und Stadtplan sind auch sehr hilfreich.

Wolfgang B

. from München, 05/2018
"
Entspannter Londonurlaub

"

Das 1x dass ich einen City Pass gekauft habe für den Urlaub und ich bin sehr begeistert. Alles lief problemlos ab als wir unsere Tickets aus den Pass gegen Eintrittskarten getauscht haben. Besonders gut fand ich gerade in London, dass die Haltestation der Verkehrsmittel an den Sehenswürdigkeiten mit auf den jeweiligen Seiten standen. Alles also super easy. Wir kaufen bei unserem nächsten Urlaub wieder einen City Pass.

Customer from Berlin

, 05/2018
"
Highly recommended

"

No waiting times make the stay even more enjoyable.

Customer from Berlin

, 05/2018
"
Everything well planned

"

Actually it was like this: we had our tickets in the form of the City Pass and got in each case without extra queuing in the Vatican and in the Colosseum. The registration for a certain primeval time for the Vatican sightseeing was also made by the Citiy card provider so everything ran smoothly.

Ursula S

. from Freudenstadt, 05/2018