Turbopass customers say (since October 2016)
Write your review
"
Turbopass - the right decision

"

We had bought the 6-day pass, 2 times a hefty bill, the flight was not even half as expensive. And we have not regretted a cent. With single booking of entries and local transport we might have saved a few euros, but maybe only. We used everything, we also got a time slot ticket to the Vatican Museums. And now the Turbopass was a hammer for the first time. We are past a 500 meter long line of people and straight in. At least 2 hours of waiting in the sun saved. For Villa Borghese you also need a time window ticket, our tip: call, in English in 2 minutes. The maps for public transport work perfectly, whether bus, metro or tram. As promised, the entry has been completed with lightning speed, the pass-through scanners accept the cards from Turbopass. We will book again, overall we have a very positive summary.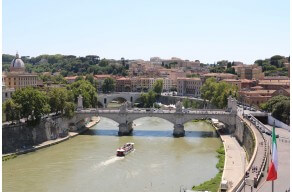 Jürgen A
. from Rüdesheim, 07/2018
"
Just genius!

"

So for me, the turbo pass is now a must. Each city break is much more relaxed ...... no eternal queuing and thus lose precious holiday time ...... in no time look at the interesting sights. Just awesome.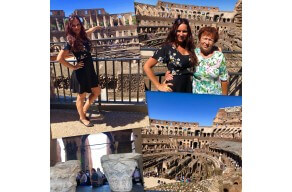 Katja M
. from Biedermannsdorf , 07/2018
"
Perfect travel companion!

"

I was really happy to use the turbo pass in Rome. This saves a lot of valuable holiday time. The perfect travel companion for me. Have used it this year already in Paris and now in Rome.

Katja M

. from Biedermannsdorf , 07/2018
"
Duty at Rome visit

"

Absolute must for a visit to Rome! Just the time you save because you do not have to queue makes this pass worthwhile! The home delivery also worked fine

Customer from Emden

, 07/2018
"
Perfect investment

"

We had booked the Rome City Pass for a 3 day city break. Everything worked out wonderfully! The cards arrived super fast within 2 days! Also on site we had no problems and could really always go past the very long queue! The best investment for those who do not want to wait long and see a lot in a short time !!

Customer from Plettenberg

, 07/2018
"
Turbopass made our lives easy

"

We did the 2 day pass and everything was so easy. From the transportation to skipping the lines at the sites. We even got discounts on things by showing the pass. I would recommend getting this pass before your trip. It's a time and money saver. It was mailed to us within a week and the instructions were easy to follow.

Customer from United States

, 07/2018
"
Top

"

We had the turbo pass for 2 days Rome. The passport was absolutely worth the money. Especially the elimination of the annoying Ansteherei was great. Everything was as described. The service was very good. Inquiries were answered quickly, even on weekends. The delivery of turbo passes was fast. At the next city trip in any case again.

Bernd K

. from OMV, 07/2018
"
Skip the line are life!

"

Great trip, using the pass was a real pleasure, especially for the Vatican and the reductions!

The only point is that the pickup office is near the vatican, not great when you're not in this aera and not specially easy to find when you don't know where to look.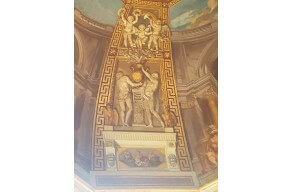 Customer from Rome
, 07/2018
"
WORTH IT

"

easy to use scan and go city transportation,sub way good investment

Evaristo C

. from Santa Ana, 07/2018
"
recommendable

"

Every Rombesucher without local knowledge should get this pass. Simplifies many things. Waiting times are almost not there. Highly recommended.

S. R

. from Deutschland , 07/2018
"
Immediately again!!!

"

I was very happy with the purchase of this passport, I was in Rome for 4 days, but the 3-day pass included everything I did in the city of Rome, from the Vatican, Coliseum and other monuments to the metro / bus ride my hotel was great! Niegens long wait!

Martin D

. from Ried, 07/2018
"
5 Tage Rom - Awesome

"

We were 5 days in Rome and enjoyed the whole stay very much. For us it was the first visit to Rome, so we wanted to work all (many) "Have to dos" in Rome. The City Pass certainly helped us here, as we saved a lot of time (Castel Sant'Angelo, Coliseum, Vatican, etc.)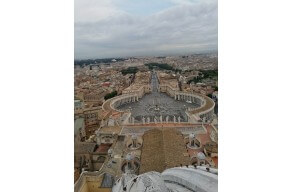 Customer from Wien
, 07/2018
"
That's the best way ....

"

We were aware of the advantages of the Turbo Pass, had already used this in London. In Rome, no long lines to buy tickets, just relax and enjoy everything. Again and again and thumbs up !!!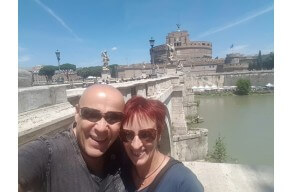 Holger A
. from Salzwedel, 07/2018
"
3 day Rome city pass totally worth it!

"

I was very satisfied with buying this pass, I was in Rome for 4 days but the 3 day pass covered everything I did in the city of Rome, from Vatican City, colosseum and other monuments to the metro/bus ride back to my hotel is was awesome! The last day of my trip I went to the beach which was quiet and unpopulated, and was a great way to finish my few days in the capital of Italy!

Camila Y

. from Washington DC, 07/2018
"
Super helpful

"

everything was as described - highly recommended!

Customer from Weinstadt

, 07/2018
"
The Turbo Pass can be recommended in good conscience

"

Everything promised in the tender was also held. Very nice was the Fastlane at the Vatican Museums! The use of local traffic has worked great and problem-free. I can only recommend the Turbo Pass.

Cornelia X

. from Frankfurt, 07/2018
"
Wonderful city experienced with a wonderful pass

"

Everything worked fine. The pass has great public transport use and no queue has prevented us from entering the sights. Good were the tips in advance. Thanks a lot for this!

Martin U

. from Frankfurt/Main, 07/2018
"
Very satisfied

"

Everything worked well. Better to have it sent home beforehand.

Peter F

. from Zürich, 07/2018
"
Rome City Pass

"

I ordered this online, it was then delivery to me at Home in England
We visited a number of sites and used the Train and Bus services all with out fuss
Great card I would use this again
I activated it for transportation at the Metro station, they have validation machines on the buses too
The fast pass was a blessing and saved us waiting in long cues, the cues for the Vatican were very long we used a separate document for that though
I would have liked to have more day options as we stayed for 4 nights
On the getting around using local transport , we struggled for a couple of days. we tried a few Apps, but some sort of worked others were no good
I found The App Citymapper was excellent, it found out where I was, it asked where do I want to go, and gave me choices of which transport to use, which buses, the times and bus numbers and on the trains which platforms, times and even buzzed the mobile to let me know when i was close to the end station and most important for us it was in English



Keiron W

. from Burgess Hill England , 07/2018
"
Ciao Rom 3018

"

Rome is absolutely worth the trip. Many great sites such as the Vatican, the Trevi Fountain, the Coliseum and many more. Also the food was fantastic and the Gelati a real dream. I can also recommend the GH Palatino near the Coliseum. The restaurant "Le Tavernelle" is a secret. There you get real Roman specialties. It's worth a visit. In the hotel you can make reservations, make sure. Addresses of the restaurant attached and also one where you can eat meat very well. To enjoy the whole thing I recommend ordering the Turbopass in advance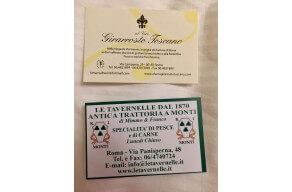 Bruno G
. from Zürich, 07/2018