Turbopass customers say (since October 2016)
Write your review
"
Super

"

Highly recommended, no big waiting,

Renate H

. from Rom, 11/2018
"
Perfect and without problems!

"

The ticket is really worth it! You do not have to worry about anything anymore, you have the tickets and valuable tips for everything. Will always return to Turbopass in the future when I plan a trip. That's the way to make a lot out of little time!

Miriam H

. from Hannover, 11/2018
"
Perfect

"

Perfect, always well signposted, you can immediately discover the benefits of the turbo pass, saved us a lot of waiting time! Highly recommended!

Konstanze G

. from Lüdinghausen , 11/2018
"
stay rome city pass 3 days

"

Perfect for transport (bus, tram, metro and train) and for visits We have avoided the long queues at the Colosseum and the Vatican Museum The pass is valid for 72 hours from when it is activated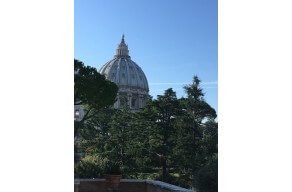 Customer from hauts de france
, 11/2018
"
Simple, inexpensive, uncomplicated

"

Easy to buy, fast delivery, perfectly tailored to your personal needs! The Turbo Pass is a MUST for all Rombesucher! I would do that again and again ...

Christian B

. from Radeberg, 11/2018
"
Super Turbopass!

"

Everything went very well! No queuing and you do not want that on vacation!

Doris R

. from Wien, 11/2018
"
Rom City Pass

"

Customer from Kunde aus Bayern

, 11/2018
"
The Rome City Pass with Roma Pass - a brilliant invention

"

At first very skeptical about whether the promises made would apply and that it would actually pass all queues, I consider retrospectively the Rom City Pass in combination with the Roma Pass for an ingenious invention. The extension of the public transport to Fiumicino Airport would increase the genius. Thank you and best regards

Customer from Deutschland

, 11/2018
"
Rom City Pass

"

Everything went great! It's worth it in any case, because you spared long waiting times. And can get into the subway at any time.

Sabine W

. from Wien, 11/2018
"
Is worth every penny

"

The Gutschrin is well worth the money, just because of the privileged entrance we had in the Vatican Museums, the Coliseum, Castel Sant'Angelo, .... The use of public transport is a great advantage. Tip: Let the cards be sent home. We had the misfortune to have waited a little longer at the pickup station because the queue was quite long.

Anto S

. from Wes, 11/2018
"
Rome - once and again!

"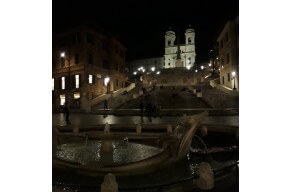 Lutz T
. from Dresden, 10/2018
"
Anyone who has been to Rome must go back there ...

"

We can only recommend the Rome City Pass, because he saved us some long lines and the use of public transport was quick and easy. An absolute highlight for us was the visit to the Coliseum. It took us exactly 20 minutes to leave our hotel room until we were in the middle of this overwhelming arena. Our hotel was 5 stops from the "Colosseo". Another small tip: For children must be solved at the Colosseum a free ticket at the counter. This is also valid for access to the Roman Forum. We had again extra hired. Visiting the Vatican was equally impressive, but visiting the museums was more of a flow in the crowd than a treat. The ascent of St. Peter's Basilica and the beautiful view have made everything good again.

Lutz T

. from Dresden, 10/2018
"
Unforgettable

"

And miracles nice thanks to the turbo pass There are so many options included in it To the 100% recommendation With kind regards, Family Berger Our next trip takes us Thanks to Turbopass to Berlin Thank you pictures are here too big five times Tried Send you an email to thank you for understanding

Walter B

. from Wien, 10/2018
"
Good value for Money, excellent value for Time - Book in advance

"

We used this to visit Vatican Museum, Coliseum, Capitoline museum, Forum and occasional tube trip. It was busy in October, so the card was worth every penny for helping us beat the queues. Book we'll in advance so it can be sent via post, you can use for travel in from Airport. Also book Vatican and other popular places well in advance or you may still not get in even with the card. We missed out on Borghese museum. Have a great trip.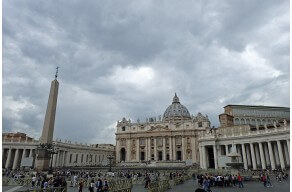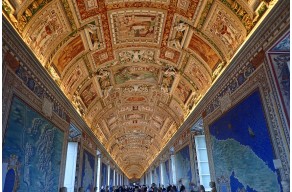 David J
. from Kings Langley, 10/2018
"
Rome City Pass - Unforgettable days in Rome!

"

"SCHOLARS LOUNGE" Rome, Irish Bar, Via del Plebiscito, 101 / b Roma; great pub with live sports on countless screens (eg, Premier League, Bundesliga, Serie A, NFL, ...); large selection of drinks and dishes or snacks (very delicious). "Sweet Life", Gelateria - Pasticceria, Homemade Ice Cream, C.so Vittorio Emanuele II 270 Roma; very good homemade ice cream, many different varieties.

Oliver L

. from Münzenberg, 10/2018
"
Great city break

"

Castel Sant'Angelo and Vittorio Emanuele building offer beautiful views of Rome. Hop on hop off tourist buses are good tours and very informative. Turbopass / City Pass Rome is a good choice and kept the promise that you can bypass the queues and get directly into the sights.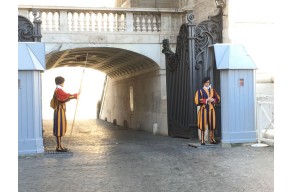 Christian F
. from Schweiz, 10/2018
"
Great value for money, I will definitely use the same city pass in one of the other cities.

"

Customer from Croatia

, 10/2018
"
Turbopass is a must have

"

Our trip in Italy was much easier with the Turbo Pass in Rome. Travel by public transport as you like without having to pull a ticket, do not queue in the Collosseum, Vatikant, Castel Sant'Angelo and many more. As long as the snakes were, we would not wait without the pass. Unfortunately, I had forgotten my passport at home and the customer service had suggested a solution directly to me. So we recommend it 100% further.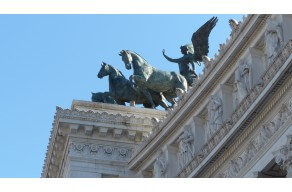 Customer from Hamburg
, 10/2018
"
Simple and effective

"

Conveniently thinking about what you want to look at home and looking forward to passing by the long lines. And enjoy the public transport ...

Annett V

. from Sachsen-Anhalt, 10/2018
"
Everything worked fine

"

Customer from Graz

, 10/2018