Turbopass customers say (since October 2016)
Write your review
"
Easy city tour with children

"

We booked the Rome City Pass for three days and although we could not use anything (or wanted) by far, it was worth it. We were travelling with two children of 6 and 8 years, which is not only easy in a city and long queuing does not work at all. So, city tour in the open bus, to get an impression of the city, all public transport tickets included to visit with bus and metro all sites and especially to experience the city and the Romans and then the two free visits (without waiting !!!) into the Vatican Museums (Sistine Chapel) and into the Colosseum ... great! And as an addition we went to the sea at Ostia by local train which was also included. Everything was perfect.

Customer from Schweiz

, 05/2017
"
Good for travelers with limited time

"

I was pleased with the Rome City Pass. Honestly, I'm not sure if booking everything separately (attractions, transportation, etc) would have been cheaper, but for the ease of buying this online (and not having to travel with a lot of Euros), having an easy, unlimited way to use the Metro/bus system, and getting to skip the line in a few places, it was well worth it since I did not have a lot of time in Rome.

Jennifer B

. from United States, 04/2017
"
Everything went well!

"

We spent 6 days in Rome and booked the City Pass. We passed the snakes past the Vatican Museums, the Colosseum and Engelsburg. The buses and the metro we also used more often, although we could visit some sights well on foot. The pass was worth it and I can recommend it.

Customer from Unna

, 04/2017
"
The time saving is worth it

"

There are many advantages over the Turbopass, but our intention was to spend little time in the queues in Rome - just because we had little of it. In this limited time we could, of course, only create the most important, great sights. The reductions here and there were not relevant for us. There are always days or times when museums and the Colosseum are open for free. If you plan your trip afterwards, you get in any case more favorable. But also on days with free entrance you can get to the destination faster than the fast lane. That was worth it! The two vendors, which are available for the city tour, are neither the market leader, which is everywhere. You have to wait longer and look for the breakpoints. We were also on the Marathon Sunday in Rome - since everything was more complicated anyway. But the city pass can not do anything.

B. T

. from Berlin, 04/2017
"
A lot of time saved with the Rome City Pass

"

One should not renounce this passport on a trip to rome. Due to the fast and uncomplicated input at all stations we have saved a lot of time. Everything one has to see is included.
The signposting for the entrances with the Rome City Pass could be improved. The included city tour is improvable. The organization of the bus company was a disaster, the bus itself was stuck more in traffic jams than it drove.
Nevertheless, the pass was definitely worth it.

Katja B

. from Hamburg , 04/2017
"
Wonderful =)

"

I was in Rome for the first time. The city is simply great. With the Turbopass everything worked perfectly. Skip-the-line worked at all attractions and also the public transport network was great. Anytime again =)

Customer from Hamburg

, 04/2017
"
Good

"

Information on the city tour very superficial; sometimes very long service life by bus.

Irene M

. from Bayern, 04/2017
"
Rome

"

The Turbopass saved us a lot of time! A must in such a city. Unfortunately, the hop on / off buses are not included.

Customer from Deutschland

, 04/2017
"
Quick inlet

"

The faster entry is worth it. So you save yourself the long wait and has more time to enjoy Rome. We did not need the tickets, since we walked anywhere.

Jessica D

. from Berlin, 04/2017
"
Admissions have paid off,

"

The tour included was rather poor, but bearable. Skip the line admission to was worth gold!

Jörg R

. from Aachen, 04/2017
"
Gutes Rundumprogramm

"

Customer from München

, 04/2017
"
TurboPass is the way to go

"

My experience with TurboPass was very positive. It was easy to order on line and we got our tickets through the mail so that we would have them as soon as we arrived in Rome. TurboPass is worth it just for the free access to the Metro (and bus lines). We (my wife and I) also used them to get into the Colosseum and the Castel Di St Angelo. We did not use the Vatican Museum and Sistine Chapel ticket because we chose to take a private tour instead.

Customer from USA

, 04/2017
"
Rome City Pass is definitely worth it

"

Overall, we were very pleased with the booking (from home) of the Rome City Pass. We lived a little off center (Hotel Park Dei Massimi), had a free shuttle service to the center and therefore did not need public bus. We lacked a plan of the bus lines with stops and departure times. In our opinion, an overview of the main lines should definitely be included in the City Pass.

Klaus H

. from Regensburg, 04/2017
"
Vatican museums

"

Note: for a first visit of the Vatican Museums, one should definitely join a guided tour as one will struggle to find its way around without one. In addition, the admission is even faster with a guide as groups are highest priority.

Rolf R

. from Bad Rappenau, 03/2017
"
Super tips

"

So we found the City suitable super worthwhile. The tip to quickly enter the St. Peter's Basilica without queuing was super and worked- thank you for that. So suggestion would be a hop-on hop-off tour, the idea of ​​the city tour itself is great, but of course it would be great if you could hop on and off wherever you like.

Keep it up!
We will certainly book again a pass from you!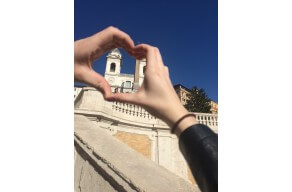 Nina F
. from Köln, 03/2017
"
It\\'s worth it :)

"

Simply passing the endless queues at the Vatican and the Colisseo was already worth it! Moreover, one can also travel free of charge throughout the city by public transport which was also great.
Only that one was allowed to drive the bus HopOn HopOff only one round without getting off was somehow a pity. That would be even a spoonful of sugar to it.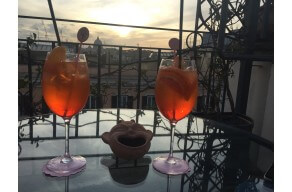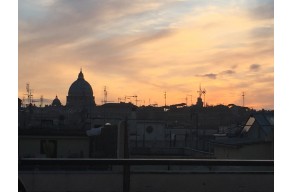 Simone C
. from Zürich, 03/2017
"
It is quite good

"

I found the pass really great. I think it's just a shame that all is that you have a hop on - hop off bus has, but it is a \"only one run\" actually had. Accordingly, I found no hop-on-hop-off but otherwise it's a great concept !! :)

Customer from Stuttgart

, 03/2017
"
Good & Recommended

"

Good and recommended only somewhat unfortunate that there is not the pass for 4 or 5 days.

Customer from Schweiz

, 03/2017
"
Romtrip was nice

"

Vatican and the Coliseum with the Rome City Pass!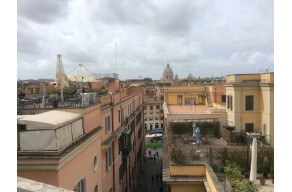 Olaf W
. from Oranienburg, 03/2017
"
Highly recommended for a first visit

"

The Vatican was in February Fridays overflowing with school classes. Booking a private tour there highly recommended. Similarly, the pre-reservation of the time slot. Otherwise, queuing for hours for an unsafe intake. Beware of highly skilled pickpockets in the subway and elsewhere. get yourself even with success brazen admission in public dining rooms of hotels. If the 3-day - pass is not enough: A group day ticket for the metro costs € 7 / person. Calculate whether the passport is worth a total of personally. It relieves certain organizationally on a first visit.

Customer from Deutschland

, 03/2017