Turbopass customers say (since October 2016)
Write your review
"
Ohne Pass hätten wir nur halb soviel gesehen.

"

Ohne Anstehen überall schnell rein ist ein wirklicher Mehrwert.

Customer from Fehrbellin

, 05/2018
"
Pleasantly surprised

"

Customer from Wien

, 05/2018
"
Will definitely recommend!

"

Fast, hassle free collection from either the airport or at Placa Catalunya. Would recommend getting atleast the 3 days pass to explore Barcelona as much as possible. From countless museums to Hop On Hop Off bus rides to free entry in La Sagrada Familia, it is definitely worth every penny (or Euros in this case).

CLAUDIO T

. from Philippines, 05/2018
"
The Turbopass team is very helpful!

"

We noticed on Easter Sunday that we do not have the barcode that you need to show for the perks on the attractions. We wrote an e-mail on Easter Sunday, but honestly we did not expect an answer until Tuesday after the holiday. Mistake: 10 minutes later we had an answer including barcode attached and our 4-day vacation was saved. Thanks for this great service !!!

Customer from Niederösterreich

, 04/2018
"
The turbo pass is great!

"

The restaurant Shoko and right next to the IceBar are worth a visit. (Right on the beach)

Customer from Niederösterreich

, 04/2018
"
Barcelona is always worth a visit had been here for the fourth time and certainly not for the last time

"

The Barcelona Card I can only recommend it. If the feet hurt you can use bus or metro and you are quickly on the next sight. You can conquer this beautiful but huge city easily. With the Barcelona City Pass you save a lot of waiting times in the high season Have fun with your visit to Barcelona

Angelika M

. from Fürth , 04/2018
"
Just great!

"

The Barcelona Pass was not arrived on time, but a pick-up ticket was easily sent by mail and we could get the Barcelona Pass including tickets at the airport. After we also had a 3-year-old, we should have mentioned that for the Sagrada Familia to get a corresponding free ticket. But it was not such a big topic and everything worked really well. The Sagrada Familia was our Barcelona highlight :-).

Miroslav K

. from Mödling / Österreich, 04/2018
"
Class package which one could still expand

"

The services included in the City Pass are worth the money! The only thing you could possibly improve, are 2 things: 1. You should try the park Güell also in this package to get as he if not book in advance is possibly fully booked. 2. Should try to offer a Deluxe Ticket for the Sagarda Familia. With tower and guidance etc. Maybe you can set it up so that you receive a voucher for eg 20 € for the website Sagrada and so independently can book other constellations if necessary. Unfortunately we did not manage to visit everything and we have to go to Barcelona again. Otherwise everything was great! Maybe it is possible to transfer the metro network (station name) to the normal map. Helps anyone who has never been to Barcelona and it is easier to find the best station for the sightseeing.

Thorsten L

. from Deuitschland, 04/2018
"
Super

"

It takes more than five days for Barcelona, ​​but we were able to make good use of the five days we were there. With public transport you can get over it all and the hop-on hop tour should be done in one day and make no more than one or two sights on this day. For the next time Barcelona again a map !!!!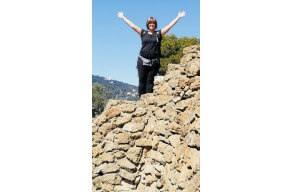 Angela S
. from Lüdenscheid , 04/2018
"
Highly recommended

"

The Barcelona City Pass was the all round carefree package for our trip. Starting with the ticket for all means of transport, the Hop On Hop Off city tours and the Tcket to visit the Sagrada Familia, and the many discounts on entry to the historic buildings, the ticket was an enrichment for exploring the highlights of the city. Above all, it spares long waiting or queuing at the sights. It is definitely recommended.

Peter T

. from Deutschland / Mecklenburg-Vorpommern, 04/2018
"
Barcelona in the snow, rain and sunshine

"

We had a hotel on the Placa Reial, which was very central. Since we had no nice weather, we were in the museum Poble Espanyol, Hospital Sant Pau and in the Olympia Park with museum. We also did not miss out on Park Güell and La Pedrera. And when the sun was finally around, we were on the Mirador Colom. La Rambla has many restaurants, but it always tastes good in La Poma.

Petra M

. from Altenrode, 03/2018
"
The perfect purchase!!

"

This card was extremely helpful during our visit in Barcelona. You can use it for uncountable visits in all means of transportation. We had many discounts in museums and other events. Icebarcelona was a wonderful experience and the ticket to the quick line of Sagrada Famillia simply amazing.i totally recommend it to everyone!!

Customer from Athens Greece

, 02/2018
"
recommendable

"

Thanks to the Barcelona City Pass, many planned visits were quick and easy. The view from the Mirador de Colom after a ride on an old lift at 60 m altitude should not be missed. Paella and fish were also delicious in the Restaurante Siempreviva near the Barceloneta beach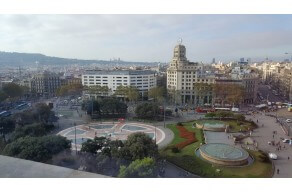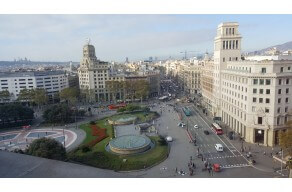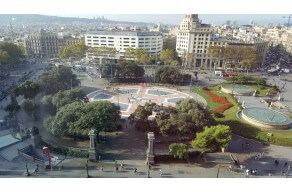 Richard P
. from Österreich, 11/2017
"
Barcelona

"

The short break was so relaxing with the Barcelona City Pass .... Again and again

Rene S

. from Berlin, 11/2017
"
Barcelona and the pass

"

We were 3 days in Barcelona and have extensively used the benefits of the City Pass and still not everything .... :). So we have to go back because Barcelona has so much to offer. And again we will use the City Pass. It could not be simpler ... :) The only drawback we have is that the pass does not include access to the towers of the Sagrada Familia. A late booking on site is unfortunately not possible according to the statement of the resident staff. But otherwise we can only recommend the Barcelona City Pass ... :)

Customer from Berlin

, 11/2017
"
Super!

"

Everything as expected. Very convenient!!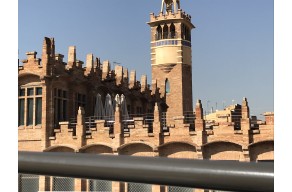 Sophia F
. from Wien , 11/2017
"
City trip to Barcelona!

"

Everything went well. Barcelona has so much to offer. It was wonderful days and we enjoyed them. I can only recommend Turbopass. Again any time! Friendly greetings from Switzerland! D. Heutschi

Daniel H

. from Schweiz, 11/2017
"
Everything worked perfectly!

"

We ordered the Turbo Pass online in advance. Fast delivery (3 days). Could be used directly from airport for transfer. Metro to get into the city without any problems. Also Sagrada Familia inlet without problems. The offers, which included the pass, we could unfortunately not all use, but the short trip was too short. That means again. We would book a turbo pass again. Note a subway map suddenly stopped working. It was easily exchanged by the Metropersonal!

Customer from Merklingen

, 11/2017
"
Barcelona is great ...

"

... and with the Barcelona City Pass it was a perfect city break. The Sagrade Familia and the Sant Pau Historical Hospital were our favorite and on the Av. de Gaudi you can stay very nice and enjoy a coffee or something else.

Nadja M

. from Berlin, 11/2017
"
Highly recommended

"

My fiancé and I just recently visited Barcelona and had purchased the Turbopass. We loved it and were able to get discounts at the museums and do the hop on hop off sightseeing tour bus. Great way to explore the city!

Alexandra B

. from Blue point , 10/2017