Save time and money travelling around Paris and discover Paris cheaper and easier!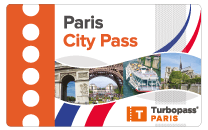 Free admission to museums and attractions
Free guided walking tours and free boat trip
Free travel on metro, bus and tram in Paris
Skip the line at Louvre
Free city map and more than 100 € of additional offers and discounts
Included in the Paris City Pass:
Free access to the world-famous museums and exhibitions
Free tours and free admission to important attractions and buildings
Fast track entry – skip-the-line

Free public transport in Paris

Seine boat trip included

Attractive disounts included

Map of Paris and travel brochure included

Sights free of charge in Paris

All service fees included
The Highlights of the Paris City Pass:
Free entry to 60 museums and attractions in Paris.

Free multilingual guided tours of the city and special sights.
Free rides with the metro, bus, train and Montmartre cable car in Zones 1‒3 of the inner city areas. Just hop on with your Paris metro ticket already in your bag on arrival.

Less queueing time – no need to line up for a ticket at the most important museum, simply go to the entrance - for example at the Louvre!

Free boat trip on the Seine River and exclusive discounts at the Galeries Lafayette, at shops and for attractions such as Lido de Paris.

Fast delivery or pick-up on site: You will receive the Paris City Pass quickly via mail or a a voucher via e-mail so that you can pick up the Pass on site in Paris.
Official supplier - service in English.
Save time and money with Paris City Pass
Practical and convenient: Order your Paris City Pass online now!
The Paris City Pass can be shipped by mail prior to your journey or can be picked up in the city center of Paris. You will have plenty of time to enjoy your Paris trip during your stay. No need to find a ticket office or machine ‒ using your Paris City Pass you will be able to use the inner city metro, buses and trains immediately. Order today on the official website and enjoy a trip to Paris with free entry to the top attractions of Paris with your Paris City Pass. Alternatively, you can also pick up your Paris City Pass on-site in Paris. Just order your Pass on our website and we will send you a pick-up voucher.

Ideal for any time of the year and at any age – the perfect deal for just about anyone!
Sights, historical buildings, abundance of culture and attractions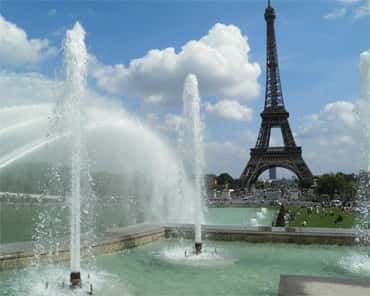 The French capital is one of the most popular tourist destinations in the world and it continues to be a much-loved place to visit by a wide variety of tourists. Whether you're a family, couple or someone simply interested in culture – the sights and attractions of Paris have something to offer for everyone. Those unfamiliar with the "City of love" should familiarize themselves with the numerous sights in Paris, the wide range of Parisian museums and the tourist offers before their journey. There is so much to see and discover in this metropolis. The Notre Dame Cathedral is one of the earliest gothic church buildings in the country and is a highlight of any sightseeing tour around Paris. The city particularly touches the hearts of architecture and culture lovers. In addition to the Arc de Triomphe and the famous Eiffel Tower, Paris also has an extraordinary variety of interesting museums to offer. Possibly the most famous museum in Paris is the Musée du Louvre ("the Louvre") thanks to the Mona Lisa. Da Vinci's world famous portrait is admired by hundreds of thousands of tourists each year. Entry to the Louvre is free with the Paris Pass. After the Louvre, the Musée d'Orsay is often considered to be the second greatest art museum in Paris. With an impressive 60,000 m² of space, art lovers will be able to feed their passion here. Entry to the Musee d'Orsay, entry to the Notre Dame Crypt and entry to Versailles are also included in the Paris City Pass – amongst entry tickets to many other museums and sights! The City Pass is not only a museum pass, the Paris Pass combo ticket is your entry ticket to more than 50 Parisian museums. Paris City Pass holders can enjoy free travel on the Metro, a Seine River boat trip and also a cable car trip into the artists' hills of the Montmartre. Get around the largest metropolis stress-free and quickly and choose from the museums that interest you most. Paris City Pass holders not only have a Paris metro ticket, they can also use other public trains and buses free of charge within Paris. A boat trip on the Seine is also included. Experience the French capital city's attractions from the water, which offers a completely different view of Paris. The entry is located very central in Paris – just at the base of the Eiffel Tower. You won't have to queue for this romantic Seine trip. The Paris Pass makes sightseeing in Paris easy, uncomplicated and affordable. It includes 60 museums and sights and also a Paris Metro travel card and a Seine River boat trip. Simple a must-have for your Paris trip.