Turbopass customers say (since October 2016)
Write your review
"
If you are going to Barcelona get the Turbo pass!

"

We had a really great time in Barcelona. There were 5 of us and we each had the Turbopass. We all were so glad that we got the pass and was able to see all the great places we did.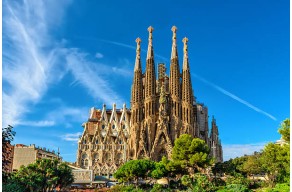 Anthony H
. from Ventura California, 08/2018
"
Top trip with turbo pass

"

This great city you should definitely travel with the turbo pass! On arrival at the airport you do not need long to search for train tickets and queue. You take your ticket out of your pocket and make your way to the booked hotel. Must see and in the pass included: Sagrada Familia - without long queuing you get inside! Further perks make your stay in Barcelona perfect. You're always mobile and you do not have to worry about anything. The included Hop-on Hop-off Bus brings you to all major attractions in and around Barcelona. Especially in nice weather highly recommended. You should definitely plan enough time to enjoy the atmosphere. You are planning a trip to Barcelona - definitely with the turbo pass.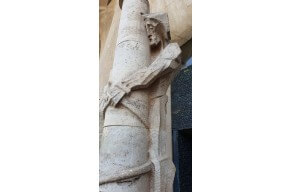 Tamara W
. from Köln , 07/2018
"
Super

"

If you want to see much of the city, the Barcelona City Pass is highly recommended. Many entries or acrivies are already included in the pass.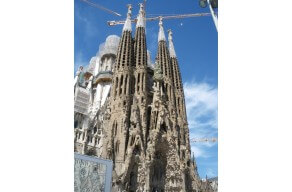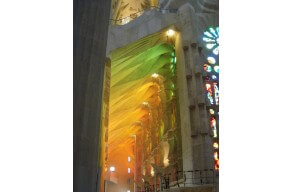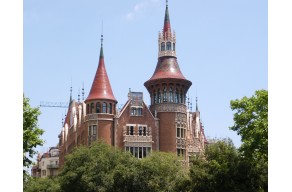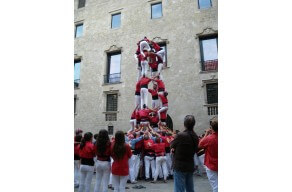 Customer from Baden Württemberg
, 07/2018
"
Barcelona Trip

"

Barcelona is a mecca for excursion tourists. Highly recommended is the path garden. The Barcelona City Pass was worth more than gold. Many entries to various sights were thus cheaper or free; the public transport perfectly aligned to our needs. Thanks to Turbo Pass even more free. With a free entrance reservation, the Sagrada passed the waiting crowd quickly and unbureaucratically. All in all ... TOP!

Horst G

. from Bayern, 06/2018
"
Perfect vacation - dream city !!!

"

Perfect vacation - dream city !!!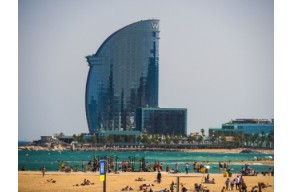 Customer from Ulm
, 06/2018
"
Ideal travel companion

"

Through the turbo pass you have more time to enjoy the holiday, as everything required for the city already has in the package

Customer from Karlstein

, 06/2018
"
Everything went great and worked.

"

Cornelia S

. from Lübeck -Deutschland, 05/2018
"
Barcelona City Pass - just awesome!

"

I order the Barcelona City Pass shortly before departure and picked up at the airport right upon arrival - everything worked out pretty quick. The best feature of the Pass was the Hop-on-hop-off bus; we saved a lot of money just for the metro and bus tickets. I'll most definitely get the City Pass again for my next trip to BCN :)

Customer from München

, 05/2018
"
Everything great

"

Everything great

Tanja B

. from München , 05/2018
"
Without a pass we would have seen only half as much.

"

Going fast without queuing anywhere is a real added value.

Customer from Fehrbellin

, 05/2018
"
Pleasantly surprised

"

Customer from Wien

, 05/2018
"
Will definitely recommend!

"

Fast, hassle free collection from either the airport or at Placa Catalunya. Would recommend getting atleast the 3 days pass to explore Barcelona as much as possible. From countless museums to Hop On Hop Off bus rides to free entry in La Sagrada Familia, it is definitely worth every penny (or Euros in this case).

CLAUDIO T

. from Philippines, 05/2018
"
The Turbopass team is very helpful!

"

We noticed on Easter Sunday that we do not have the barcode that you need to show for the perks on the attractions. We wrote an e-mail on Easter Sunday, but honestly we did not expect an answer until Tuesday after the holiday. Mistake: 10 minutes later we had an answer including barcode attached and our 4-day vacation was saved. Thanks for this great service !!!

Customer from Niederösterreich

, 04/2018
"
The turbo pass is great!

"

The restaurant Shoko and right next to the IceBar are worth a visit. (Right on the beach)

Customer from Niederösterreich

, 04/2018
"
Barcelona is always worth a visit had been here for the fourth time and certainly not for the last time

"

The Barcelona Card I can only recommend it. If the feet hurt you can use bus or metro and you are quickly on the next sight. You can conquer this beautiful but huge city easily. With the Barcelona City Pass you save a lot of waiting times in the high season Have fun with your visit to Barcelona

Angelika M

. from Fürth , 04/2018
"
Just great!

"

The Barcelona Pass was not arrived on time, but a pick-up ticket was easily sent by mail and we could get the Barcelona Pass including tickets at the airport. After we also had a 3-year-old, we should have mentioned that for the Sagrada Familia to get a corresponding free ticket. But it was not such a big topic and everything worked really well. The Sagrada Familia was our Barcelona highlight :-).

Miroslav K

. from Mödling / Österreich, 04/2018
"
Class package which one could still expand

"

The services included in the City Pass are worth the money! The only thing you could possibly improve, are 2 things: 1. You should try the park Güell also in this package to get as he if not book in advance is possibly fully booked. 2. Should try to offer a Deluxe Ticket for the Sagarda Familia. With tower and guidance etc. Maybe you can set it up so that you receive a voucher for eg 20 € for the website Sagrada and so independently can book other constellations if necessary. Unfortunately we did not manage to visit everything and we have to go to Barcelona again. Otherwise everything was great! Maybe it is possible to transfer the metro network (station name) to the normal map. Helps anyone who has never been to Barcelona and it is easier to find the best station for the sightseeing.

Thorsten L

. from Deuitschland, 04/2018
"
Super

"

It takes more than five days for Barcelona, ​​but we were able to make good use of the five days we were there. With public transport you can get over it all and the hop-on hop tour should be done in one day and make no more than one or two sights on this day. For the next time Barcelona again a map !!!!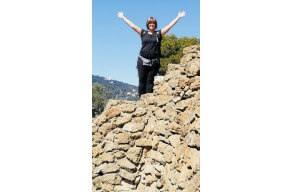 Angela S
. from Lüdenscheid , 04/2018
"
Highly recommended

"

The Barcelona City Pass was the all round carefree package for our trip. Starting with the ticket for all means of transport, the Hop On Hop Off city tours and the Tcket to visit the Sagrada Familia, and the many discounts on entry to the historic buildings, the ticket was an enrichment for exploring the highlights of the city. Above all, it spares long waiting or queuing at the sights. It is definitely recommended.

Peter T

. from Deutschland / Mecklenburg-Vorpommern, 04/2018
"
Barcelona in the snow, rain and sunshine

"

We had a hotel on the Placa Reial, which was very central. Since we had no nice weather, we were in the museum Poble Espanyol, Hospital Sant Pau and in the Olympia Park with museum. We also did not miss out on Park Güell and La Pedrera. And when the sun was finally around, we were on the Mirador Colom. La Rambla has many restaurants, but it always tastes good in La Poma.

Petra M

. from Altenrode, 03/2018