Turbopass customers say (since October 2016)
Write your review
"
Rome January 2018

"

The Turbopass was really great to use. It was well worth the money because you were able to do 2 main attractions with free entrance..also other attractions half off the original price. The hop on hop off bus was also great. We also liked that the bus and train service was included. The only issue we had which was not any fault of Turbopass was this was our 1st trip there and people were trying to get you to buy tour guides with audio, which is not included with turbopass. Our recommendations would be to go inside and buy..it may be cheaper. Our experience was great and enjoyed ourselves and we would go back and use the service again. Thank you.

Customer from Germany

, 02/2018
"
Everything worked out wonderfully

"

Everything worked just as promised. However, you have to be aware that the voucher is not a ticket yet. So you have to get the ticket at the counter first. The advantage is that you can often queue for another switch (eg group switch) with fewer people waiting. Nevertheless, it makes sense to think about certain peak times, so you do not necessarily take them with you. However, we were able to redeem all vouchers without any complaints or difficulties. Gladly again!

Lisa W

. from Heilbronn, 02/2018
"
Just great!

"

It was easy and straightforward, I can only recommend it.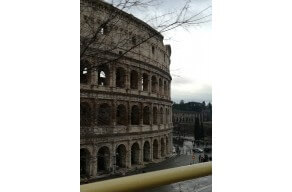 Customer from Wien
, 02/2018
"
Rome in January

"

So everything worked out great. The purchase, the delivery of the documents without complaint and also the guide in book form was helpful. Only on the city tour by bus (hop on, hop off) it would be helpful not to have been exclusively dependent on the one organizer. We felt other buses drove much more often. Rome in January is not so crowded, even the Vatican is not and at temperatures between 12-18 degrees you can not complain.

Customer from Luckaitz

, 02/2018
"
Hamburg trip

"

All top
Farid T
. from Lingen, 01/2018
"
Super

"

Was really great
Irena T
. from Wien, 01/2018
"
Rome Visit.

"

Great group great company went out of there way to meet and exceed our expectations.

William Lee W

. from RUDESHEIM AM RHEIN, 01/2018
"
Turbopass was definitely worth it for us

"

We had a great time in Hamburg over New Year's Eve. Thanks to Hamburg City Pass/Turbopass we saw a lot in only 2 days. We've been on the road from early morning till midnight. We did Hop On/Hop Off bus tour, harbor cruise, Alster boat trip, walking tours (Reeperbahn + Hafen City/Speicherstadt), went up the stairs on top of \"Michel\" with a great view over the city, visited the Panopticum museum, etc. And don't forget: Public transport is also included! All in all, it was perfect for us and we can definitely recommend it to everybody who wants to see a lot of things in a short period of time.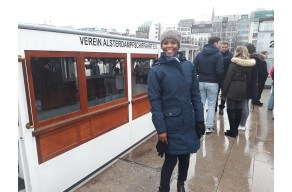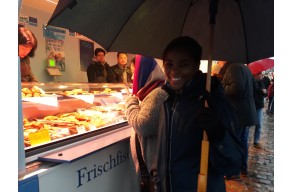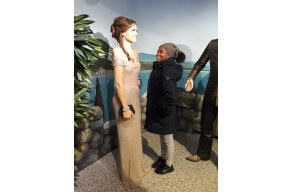 Customer from Iserlohn
, 01/2018
"
Turbopass was fully worth it for us

"

We only planned a short stay in Hamburg (3 nights over New Year's Eve) and wanted to see as much of the city as possible. The Hamburg City Pass (Turbopass) was ideal for us. We were traveling from morning to evening and took as many attractions as possible. Starting with the Hop On / Hop Off bus tour, over the harbor cruise to the Alster steamship. In addition, city tours (Reeperbahn and Hafen City / Speicherstadt), the visit to the Panopticum (reduced), free admission to the "Michel" with a view over Hamburg. Had we each bought single tickets for all the attractions, we would have traveled a lot poorer from Hamburg, especially as the free use of the S-Bahn / underground is included in the turbo pass. All in all very recommendable!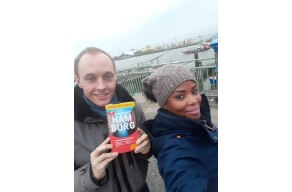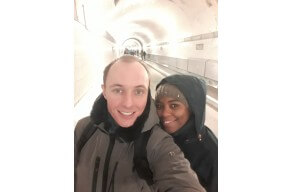 Julian H
. from Iserlohn, 01/2018
"
Great for 3-4 day trip

"

Pass is great. With the London Eye, it is advisable not to drive for the morning opening hours, but around noon a little later. At the beginning of an hour and a half waiting time at noon no one else! Ticket in the big building opposite the almost lane ticket a bit difficult to see.

Jürgen F

. from Weilheim, 01/2018
"
Excellent package!

"

The package is excellent and very enjoyable. Full attraction wherever you go in Paris! You can use the underground as much as you can but I recommend some times to have a walk due the sights are wonderful all around.
The service assistance team was very helpful!!!
Thank you Turbopass Team!


Daniel S

. from Aylesbury , 01/2018
"
Kietztour and Reeperbahn

"

After we had already participated in the afternoon tour "harbor, Speicherstadt and Hafen City", it went in the evening with Frederike still on the Reeperbahn and the Kietz. You can tell that she is heart and soul "St.Paulanerin", although she lives there only five years. We've bombarded you with all sorts of impossible questions, but apparently there's nothing about St. Pauli that she does not know. It was a very entertaining and informative tour, even though it was cold and windy for two and a half hours. The highlight was the visit to the "headquarters" of the organizer with Kiez to touch, a drink and a "short". All employees who happened to be there gave us the feeling of belonging to the company family. Tips for commendable places and those where you may be geneppt, rounded off the guide. We can absolutely recommend this tour. Frederike was just great. Thank you for the lovely evening!

Norbert und Ulli D

. from Oberfranken, 01/2018
"
Value for money

"

Perfect for us - spent 3 days in Hamburg with my 12 year old daughter and can safely say we got our money's worth for the passes. Need a week to recover now!

Jane R

. from MACCLESFIELD, 01/2018
"
... Strangers become friends

"

We were with Annina on 21.1. 2018 on the tour harbor / Speicherstadt / harbor city on the way. The purchase of the turbo pass, the booking of the tour (email) and the meeting point were absolutely easy to implement. Although we were only two participants, the tour was still performed. We were 2.5 hours on the road and experienced much more than we had ever expected during that time. In her friendly, cordial and entertaining way, Annina has explained all the sights to her very well and has lightened them up with additional information. All our comments and questions have been answered by her to our best satisfaction. Time went by in spite of the fog and an outside temperature around zero degrees in flight. The slogan "Strangers become friends" is not just written on paper, it really did happen here. We can recommend the tour unconditionally. Thanks again to Annina on this way. Norbert and Ulli

Norbert und Ulli D

. from Oberfranken, 01/2018
"
Save money and time!

"

2 days to enjoy Hamburg and its sights without constantly thinking about whether I want to afford it or whether it is worth the entrance and still save time instead of standing for a long time - a great idea and worth the money!

Roland S

. from Mannheim, 01/2018
"
Fantastic value for money.

"

We took the 5 day pass for New York and this worked out excellent value for money, all the important attractions are covered and we did so many things we would not normally consider, really made the trip, very good value for money indeed.

Anthony S

. from United Kingdom, 01/2018
"
Super practical and recommended!

"

We bought the Turbo Pass for our Hamburg city break - what can we say: it was really worth it! There are the best sights here; nor do you have to wait forever. Furthermore, you can use the public transport! Just topp! We can only recommend the Turbo Pass to anyone! At our next city trip we will certainly buy again a turbo pass.

Natalie W

. from Wien, 01/2018
"
Top!

"

With the Turbo Pass, the 5 days were super relaxed and you could watch a lot without having to pull out your wallet every time. So we also looked at things that were just nearby and that we might not have visited. Especially in bad weather, the turbo pass was an additional plus, as some free attractions outside, such as parks and Co. fell away. With the smartphone, the entry was granted within seconds, only the Michel was required for a printed version. Unfortunately, the Miniaturwunderland is not included, but in my opinion is still an absolute must in Hamburg. Finally, with all the included attraction, especially the numerous museums and the generally free attractions, not even in a week to see everything. Hamburg is absolutely worth several visits!

Customer from Baden-Württemberg

, 01/2018
"
Top

"

The Turbopass is an absolute must-have

Joachim K

. from Stuttgart, 01/2018