Turbopass customers say (since October 2016)
Write your review
"
All from one hand

"

We have the Barcelona Turbo Pass for 5 days Busy, from the airport with the metro to the city center. Highly recommended is the Hop On / Off bus tour to Barcelona in all beauty meet. Preliminary bookings / reservations for Sagrada necessarily are at home machen- easy at which you have preferred day and the Turbo Pass team cares. We will buy the Turbo Pass for further future travel again. THANK YOU

Manja R

. from Berlin, 11/2016
"
Barcelona

"

Marcel J

. from Mannheim , 11/2016
"
Time and effort savings!

"

Since we did not have time for the holiday preparations, the Barcelona City Pass came at just the right time and I did not had to prepare a lot and do plannings for us. Pack up the pass and go and got no ticket worries and considerations for our program locally. That was a huge relief for me. Barcelona is just unbelievable beautiful and diverse. We will come back for sure. But next time longer than only 3 days :-)

Johanna M

. from Münster, 11/2016
"
Any time again!

"

The card was a good buy, we could see in this great city, thanks to the City Pass, very much in a very straightforward fashion way! Excellent!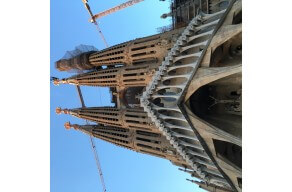 Janina O
. from Freiburg, 11/2016
"
Relaxed explore.

"

Find yourself a hotel room in the center. Otherwise lost a lot of time with subway rides.

Christine Z

. from Wilhelmsburg, 10/2016
"
Barcelona City Pass Traveler

"

Customer from Mülheim

, 10/2016
"
Nice product, gladly again

"

The bus tours and the turbo tickets are recommended.

Customer from Niederzier

, 10/2016
"
Very convenient

"

I really enjoyed the harbor boat trip and that we could use public transport all the time to get to the sites and did not have to walk too far.

Customer from Dallas, US

, 10/2016
"
Pretty great, especially if you are packing a lot in!

"

As a moderate intensity traveler, having the Barcelona City Pass was worth. It gave us access to the Sagrada Familia, which a lot of other passes do not, and basically all the museums for free. Public transportation is key, so if you are not using the metro / Renfe, then this may not be worth it. The 2 day pass gives you 3 days worth of transportation. Overall, do the math. If you add up all your planned sites and entrance fees are way high..., then get the pass. You won't regret it!

One point: given the heavy lines for Gaudi's projects, we did end up having to purchase those online ahead of time. The discounts this card offers are only valid in person. You do not want to wait in line, because that will take up 75% of your time. That's my only critique - if Turbopass can find a way to give promo codes to redeem discounts online, that would make this a killer card!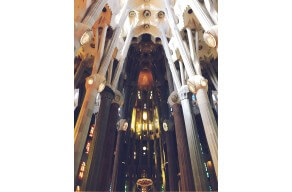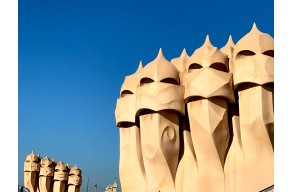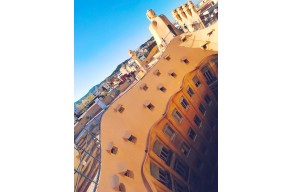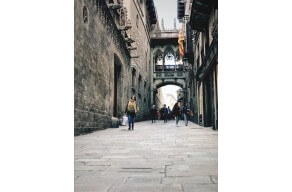 Jimmy Z
. from U.S.A., 05/2018
"
Great city

"

There is so much fun to see, definitely planning a lot of time and having good footwear with you. Be sure to book your tickets. Sagrada definitely does not go without ... Hop-on-hop-off bus travel makes sense, you can see a lot more and be flexible.

Customer from Deutschland

, 04/2018
"
Highly recommeded

"

Regina W

. from Remscheid, 04/2018
"
Extraordinary experience

"

Customer from London

, 04/2018
"
Barcelona City Pass

"

This card was extremely helpful during our visit in Barcelona. I could use it for uncountable visits in all means of transportation. We had many discounts in museums and other events. Hop-on hop off bus is user-friendly and welcome by children. I have a wonderful experience in visiting the Gaudí House Museum & Garden
and the ticket to the quick line of Sagrada Famillia were also amazing. I recommend it to everyone without reservation!!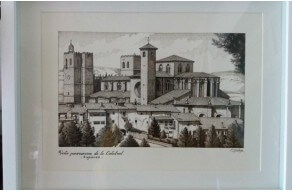 ng m
. from barcelona, 03/2018
"
Very beautiful city!

"

Barcelona is a really great city. It offers many small hidden cafes and restaurants with a huge variety of interesting offers. All in all it was a really great trip!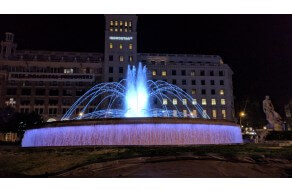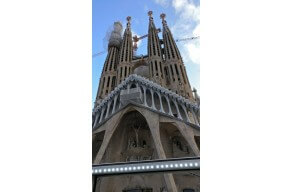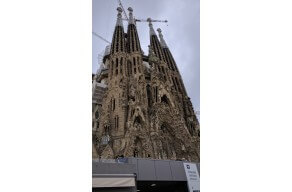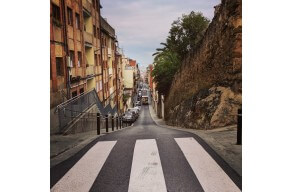 Michael H
. from Österreich, 03/2018
"
Useful

"

Useful but it must more museums included

Caciula c

. from Cluj Napoca, 03/2018
"
Much included, smooth running and easy handling

"

Value for money could be a bit better, so 1 star deduction. I think it's great that all public transport within Barcelona are included, ie subway, buses, etc. But: B. the bus tour (city tour with the 3 different lines) on site buys you get 2 days for only € 10 surcharge / person more. You also have to be careful with the boat tour, they wanted to cash in extra (I think € 3 or € 4 per person would have been) although the included in the pass. Yes, do not pay extra there! Insist that the tour is included!

Karin K

. from Jennersdorf, 02/2018
"
Everything great

"

The conquest of Barcelona is a lot of fun with the Barcelona City Pass. One has many advantages and often spares a long queuing.

Petra M

. from Deutschland, 11/2017
"
Recommended for several museum visits

"

Barcelona City Pass is worthwhile, if at least 1-2 of the offered museums are visited, which was the case with us. I would recommend.

Claudia K

. from Köln, 11/2017
"
Rewarding!

"

Short term ticket to the Picasso Museum without advance booking in advance Reimbursement of services which could not be used during the general strike Cave: Metro connection from the airport to the city center takes significantly longer than aerobus (not included in the map)

Customer from Deutschland

, 10/2017
"
Barcelona 2017

"

Everything was fine so far. The only criticism: when we entered the Sagrada Familia, we had to realize that no guide was included. It was a pity ... you had no chance to do this. Unfortunately we have been deprived of many details of the cathedral. It would be desirable to mention this when booking the pass. Suggestion: rather a few euros and beat the headphones guide inclusive offer. Or alternatively bookable with or without guide. Otherwise, the pass is recommended for city dinners.

Angelika J

. from Bergisch Gladbach , 10/2017