Turbopass customers say (since October 2016)
Write your review
"
Fantastic Barcelona !!!

"

7 fantastic days in Barcelona! Turbopass was worth it because we used the subway, the HopOn / HopOff-Tour extensively drove and some free museum offers. Annoying the fact that on the day of our reservation for the house of Gaudi we did not come to the Park Guell and when visiting the Sagrada Familia did not get an audoguide on site without prior reservation. Only with luck and still enough time we got tickets for the park Guell for 2 days later! It is too painful to me whether the pass is really worth it, in any case, we had a partial time-saving and had no place for a subway ticket, nor the huge queue before the Sagrada care. Tip: Audioguide for the Sagrada and tickets for Park Guell before travel book online! On the public transport network, Germany can take an example! Uncomplicated tariff system and trips in the minutact. Restaurant Tip: On the roof of the old Arena Restaurant Bodega with creative cuisine, friendly staff and down-to-earth prices

Birgit G

. from Delitzsch, 05/2017
"
Easy handling

"

Everything without problems, fast sending of the documents, at any time again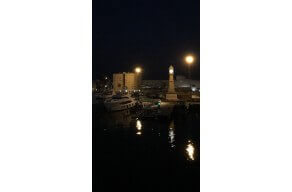 Customer from Saaldorf-Surheim
, 04/2017
"
Highly recommended!!!!!

"

That you do not have to wait before the Sagrada is worth every penny. For a stay of several days, the pass is definitely worth it because of the inclusion of reduced entries.

Customer from Wels, Österreich

, 04/2017
"
Very well organized

"

Free entrance to Sagrada and the Casa Museu Gaudí made it easy. Also the restaurant and museum specials helped our kids and us to spend a beautiful weekend in Barcelona.


Stefanie R

. from Pressath, 03/2017
"
Priceless!

"

Using public transport all the time without having to worry about tickets (and lines!) is PRICELESS!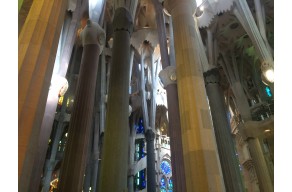 Hermes V
. from São Paulo, 03/2017
"
Gladly again with the Barcelona City Pass

"

One thing that is worthwhile :-) :-)

Customer from Thüringen

, 03/2017
"
Anytime again with the Barcelona City Pass!

"

Everything great

Olaf W

. from Bamberg, 02/2017
"
Super organisation - anytime again !!!

"

We used the pass for the first time. Everything worked perfectly (entrance, hop on hop off, metro, bus trips). Anytime again!

Sabine R

. from Österreich , 01/2017
"
Really great

"

So when the public moves a lot and would like to see much of the ball is really great. We had our fun

Sarah K

. from Berlin , 12/2016
"
Anytime!

"

We were five days in Barcelona and used the CityPass extensively. The possibility to obtain the pass at the airport, is perfect. Sometimes you also get the opportunity to take the skip-the-line entry (eg at the Miro Museum). Anytime!

Markus B

. from Deutschland, 12/2016
"
TOP

"

This was my second CityPass and a city break couldn`t be better prepared. Next trip is already planned;)

Martina S

. from Wien, 11/2016
"
Great value for price!

"

The Barcelona City Pass had so many attractions to choose from and we had a great time trying to see everything on the list ;) Travelling around Barcelona was easy, and getting into the attractions was also a breeze. Quite glad we bought this pass!

Owen B

. from Oklahoma, Oklahoma, 11/2016
"
visit great With the Turbo CityPass Barcelona

"

Barbara D

. from Toulouse in Frankreich, 11/2016
"
An unforgettable time

"

Jan S

. from Dresden, 11/2016
"
Nice deal and great service

"

The Barcelona City Pass is super. Booked before traveling, you can arrive relaxed and pick up the passes at the airport or get it to your home address if you do not plan on short notice as we did ;) The communication and service were great. Thank you!

Sandra B

. from Deutschland, 11/2016
"
Super package

"

A great overall package. Ticket for the public transport was great. Pickup at the airport no problem. Perfect information disclosure, because one day, some lines were blocked.
Hop on - hop off was absolutely recommendable - we took part a whole day. Museums are interesting, unfortunately we hadn't taken into account that they are closed on Mondays so good planning is necessary.
Sagrada Familia beautiful and no queue. Just perfect!
Park Gaudi - only the pavillon is included. Ticket for the serpent stairs must be purchased separately.

Margit S

. from Österreich, 11/2016
"
perfect

"

I can recommend the pass highly enough. I have a travel blog about Barcelona written in which the merits of the passport are described in detail. If interested purely read: www.thetravelcatsite.wordpress.com

Sonja K

. from Traunstein, 11/2016
"
Turbo Pass for Barcelona

"

It has mega worthwhile to get the ball! Especially the trips with the Metro and the bus hopping were worth it and tickets without queue! There were great great 4 days in the beautiful city!

Marlen G

. from Wermelskirchen, 11/2016
"
Everything great

"

Montserrat,Spital San Pau,Casa Mila,Casa Battlo

GERHARD K

. from Tübingen, 11/2016
"
great deal!

"

it was my first time in barcelona and I had a blast!! I didn't know what to see other than the church when I was planning the trip, but the pass narrowed down which attractions I should see.

Chris L

. from San Francisco, 11/2016