Turbopass customers say (since October 2016)
Write your review
"
With City Pass you save time and enjoy your visit in Dubai

"

City Pass is super!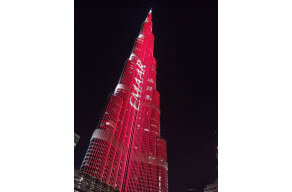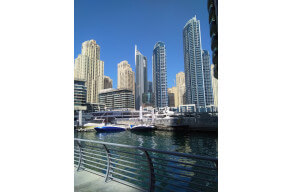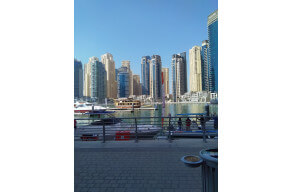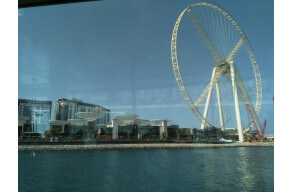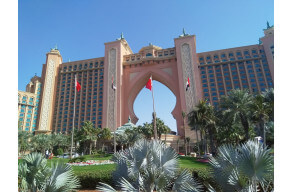 Zhaneta G
. from Bulgaria, 02/2019
"
Visit to Dubai

"

The tickets were easy to redeem and then everything went very well.

Customer from Hamm

, 02/2019
"
easy to redeem

"

easy to redeem

Luise K

. from Germany, 02/2019
"
went well

"

Very good guide and stops of the bus. Clear explanation of the route. Offer the sights very well! The frame should also be discussed.

RMH a

. from Reutlingen, 02/2019
"
Everything worked out great!

"

Everyone knows about the Turbopass on site. Gladly again!

Customer from Frankfurt

, 01/2019
"
Great experiences!

"

With the pass you can save a lot of time and money.

Kieu A

. from Lemgo, 01/2019
"
Great experience!

"

We had 7 days pass. Everything worked out fine. Gladly again!

Customer from TP HCM

, 01/2019
"
Dubai 1 week on the way

"

Super. The sights are easily accessible by big bus. There was always enough space in the bus. We were on the bus for a whole week and are always getting in and out, with no long waiting times for the next bus. Also the booking Burj Khalifa worked perfectly. The Turbo City Pass is a worthwhile price savings, as many ticket prices. We use the Turbo-Pass in every possible city and have always been very satisfied.

Customer from Dubai

, 01/2019
"
Great thing

"

Had the turbo pass for 3 days. Everything worked out great. Could without queue on the Burj Khalifa. Pick up at the hotel and good Oranisation at the desert safari. Hop on hop off - bus to all sights. Can recommend the pass. Any time.

Customer from Gernsheim

, 01/2019
"
Amazing package

"

We have spent a wonderful week with the turbopass. The 7 days package included a lot of entries and excursions. The museums, burj khalifa, Atlantis aquarium, trip to Sharjah and Abu Dhabi, the different Big Bus routes, etc... It's the best way to explore Dubai. We highly recommend the Turbopass, don't hesitate!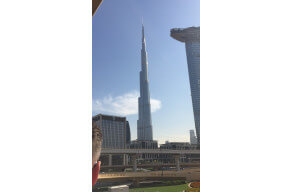 Customer from Belgium
, 12/2018
"
Supertrip with bigbus

"

That was a super idea of us this bigbus ticket. At each stop was an employee who could inform us well. We would repeat that at any time.

Helga B

. from Deutschland, 12/2018
"
fantastic dubai

"

fantastic dubai

dan b

. from Bucuresti, 11/2018
"
Great Pass - Recommended!

"

I recommend the turbo pass and would book it again and again! The provider of the desert safari needs a few days until he signs back - here you should plan a small lead, but on site everything worked out great - the safari was one of the highlights of my vacation When Burj Khalifa I came with my ticket not as described on the Snake over - neither up nor down - but that was the only thing that did not work out with the Turbopass ... The free entrance to the Ambassador Lagoon Aquarium in Atlantis should really be used, even if you already know Sealife aquariums ... it is really great and very different ... The Marina & Island Lagoon Discovery I recommend at 17.00 o'clock - this is the last ride - at start it is still light (experience of Oct.) and in the end it is right dark - an impressive backdrop - in my opinion, one has the most of this ride :) who wants to see much of Dubai, can save a lot of money with the turbo pass!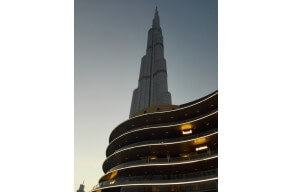 Customer from Deutschland
, 11/2018
"
Excellent. Recommend!

"

We had the most beautiful trip în Dubai and Dubai City Pass by Turbopass help us to discover this beautiful city. It was a real deal. Thank you Turbopass!

Simona Ionela P

. from Drobeta-Turnu Severin , 11/2018
"
Very good decision

"

Perfect to see a lot of Dubai. The only thing that did not work was the statement, no queue at the Burij Khalifa, the queue was extremely long and we had probably the cheapest tickets, so wait ..... we have waived over 80 minutes of waiting time then on the driveway. We will fly back to Dubai in December and choose the Turbo Pass again

Alexandra U

. from Deutschland , 11/2018
"
Erperita

"

Everything was great, to recommend!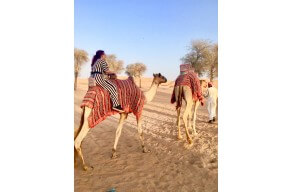 Customer from Aldenhoven
, 11/2018
"
Dubai City

"

Despite a mistake on our part in the book and the dunes safari ride we did, we were able to join them by communicating with the Geselschat who came to meet us. It was difficult, though, because our e-mails were relatively late We have read our online connection only at certain times. All other services were ok, everything worked out wonderfully

Jaroslav N

. from Mainz, 11/2018
"
The best choice!

"

The desert safari offered us a fantastic view of the desert and the traditions in Dubai.

Customer from Timisoara

, 11/2018
"
Everything went great!

"

Everything worked great, all entrance fees were included. - Burj Khalifa is definitely worth seeing, from the best when it gets dark. - The hop on hop off bus has to be done, at least when you are in Dubai for the first time. It reaches all major attractions of Dubai. Have fun !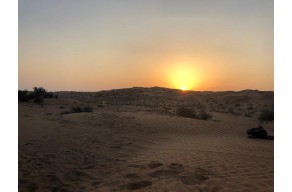 Christian D
. from Freiburg, 11/2018