Turbopass customers say (since October 2016)
Write your review
"
fantastic dubai

"

fantastic dubai

dan b

. from Bucuresti, 11/2018
"
Great Pass - Recommended!

"

I recommend the turbo pass and would book it again and again! The provider of the desert safari needs a few days until he signs back - here you should plan a small lead, but on site everything worked out great - the safari was one of the highlights of my vacation When Burj Khalifa I came with my ticket not as described on the Snake over - neither up nor down - but that was the only thing that did not work out with the Turbopass ... The free entrance to the Ambassador Lagoon Aquarium in Atlantis should really be used, even if you already know Sealife aquariums ... it is really great and very different ... The Marina & Island Lagoon Discovery I recommend at 17.00 o'clock - this is the last ride - at start it is still light (experience of Oct.) and in the end it is right dark - an impressive backdrop - in my opinion, one has the most of this ride :) who wants to see much of Dubai, can save a lot of money with the turbo pass!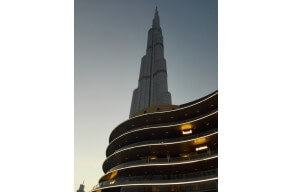 Customer from Deutschland
, 11/2018
"
Excellent. Recommend!

"

We had the most beautiful trip în Dubai and Dubai City Pass by Turbopass help us to discover this beautiful city. It was a real deal. Thank you Turbopass!

Simona Ionela P

. from Drobeta-Turnu Severin , 11/2018
"
Very good decision

"

Perfect to see a lot of Dubai. The only thing that did not work was the statement, no queue at the Burij Khalifa, the queue was extremely long and we had probably the cheapest tickets, so wait ..... we have waived over 80 minutes of waiting time then on the driveway. We will fly back to Dubai in December and choose the Turbo Pass again

Alexandra U

. from Deutschland , 11/2018
"
Erperita

"

Everything was great, to recommend!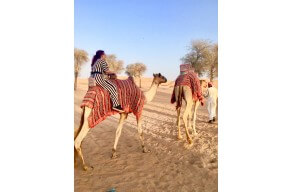 Customer from Aldenhoven
, 11/2018
"
Dubai City

"

Despite a mistake on our part in the book and the dunes safari ride we did, we were able to join them by communicating with the Geselschat who came to meet us. It was difficult, though, because our e-mails were relatively late We have read our online connection only at certain times. All other services were ok, everything worked out wonderfully

Jaroslav N

. from Mainz, 11/2018
"
The best choice!

"

The desert safari offered us a fantastic view of the desert and the traditions in Dubai.

Customer from Timisoara

, 11/2018
"
Everything went great!

"

Everything worked great, all entrance fees were included. - Burj Khalifa is definitely worth seeing, from the best when it gets dark. - The hop on hop off bus has to be done, at least when you are in Dubai for the first time. It reaches all major attractions of Dubai. Have fun !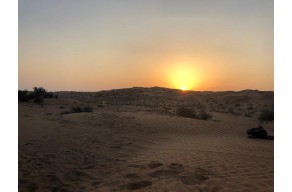 Christian D
. from Freiburg, 11/2018
"
Just worthwhile!

"

I'm really excited about this pass. We could do so much for really little money! I will also use it on my next trips.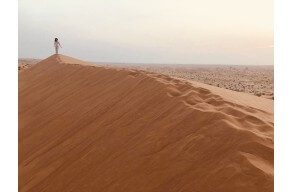 Customer from Berlin
, 11/2018
"
Choosing this travel card worth it! Desert Safari was a fabulous experience.

"

Dear Customer, thank you so much for your fabulous review. Best regards, Turbopass Team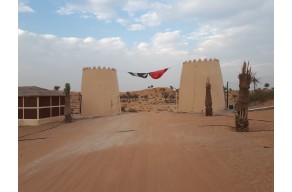 Alexandru I
. from Brasov, 11/2018
"
October Dubai Trip

"

Dubai, a special city with it's extraordinary landscape and skyline. Not to mention all the activities you can do while visiting it. Dubai offered us a lot, we had a great experience, people are very friendly, no tourism scams, price-quality ratio was very good. While in this see there are some must sees:
* Burj Khalifa (one does not simply go to Dubai without going on top of Burj Khalifa)
* beach - warm water, fine sand, special place to sunbath next to Burj Al Arab
* Abu Dhabi (Sheik Zayed Mosque, Yacht Cruise, Ferrari World, Etihad Towers, Marina Mall)
* dessert saffari
* Atlantis waterpark + Lagoon and Secret Chamber
* HopOn HopOff bus
Though Dubai has subways(metro), if you go on a group of 4 it's quite cheap to split a taxi fare, plus you will reach your destination much faster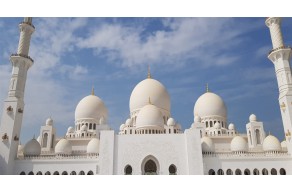 Sebastian-Andrei R
. from Brasov/Romania, 11/2018
"
City &

"

The price / performance ratio is really great in the package. The only requirement is that you take along time. After we love the water and like to be on the beach, but also always need variety and action as a family, the pass is just great. We were only 6 nights and 5 days in Dubai and unfortunately could not use much. Burj Khalifa is always an attraction and the desert safari is great except for the travel time and the long wait.

Miroslav K

. from Mödling, 11/2018
"
empfelenswert

"

Customer from Horgen

, 11/2018
"
Dubai

"

Very good, all booked activities could be visited smoothly.

Joerg S

. from Deutschland, 10/2018
"
Highly recommended

"

I can only recommend. Booking the excursions and local attractions is much more expensive. We were very satisfied

Markus G

. from Buchholz , 10/2018
"
Great sightseeing tours

"

Great different tours with the Hop on Hop off Bus! Free water, great on hot days! Specify desired date beforehand for Burj Khalifa, with us, luckily, ours worked out well. Really highly recommended for the price!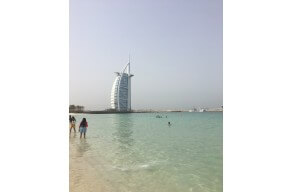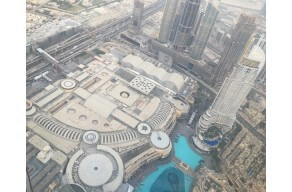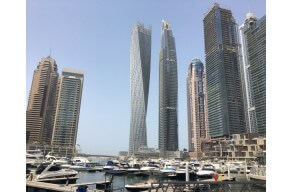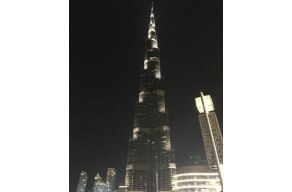 Carina R
. from Furth , 10/2018
"
Always my pleasure

"

We booked the 7 day pass for Dubai. Here were, with a few exceptions, all the activities including the we had planned for Dubai and the price savings was enormous. We only had to make an appointment for the Burj Khalifa on purchase and after the purchase we had to arrange an appointment for the desert safari. The rest was done with the big bus ticket, which we received with our voucher at one of the information booths of Big Bus. Everything is completely uncomplicated.

Customer from Köln

, 10/2018
"
Everything perfect

"

Hop on Hop off is highly recommended Runs on time, you get free water The cruises necessarily join the desert safari was also a nice experience Dubai and Abu Dabi at night a dream

Wolfgang M

. from Österreich , 10/2018
"
Please inform how guest can cliam tickets

"

Please give a local number that we can call or any partnered company here in Dubai that we can contact regarding inquiries.

Pj P

. from Dubai, 10/2018
"
Perfect addition

"

We were first in Dubai and the beginning of September! With the turbo pass for 7 days, we could pretty much see all the offers. We were particularly impressed by the desert trips - of course, all touristy, but that's us too;). Perfect for those who want to see a lot.

Claudia S

. from Kassel , 09/2018