Turbopass customers say (since October 2016)
Write your review
"
Well worth the money and the lack of hassle

"

The pass is excellent unfortunately the security at the Uffizi museum had a change in regulation and even those with immediate access had to wait roughly 2 hours in queues to get in (no exaggeration). I refused to wait this long after paying for immediate access and after a short talk I was able to obtain a refund. Shame though as we really wanted to visit this museum. This was in no way any fault of Turbopass so would definately recommend these passes.

KARL W

. from Florence, 11/2018
"
Always happy

"

I always like to book the turbo pass. Everything went smoothly again. Suggestion: it would be nice if you could get on the line faster, if it is already promised - despite pre-booking it is always associated with long waiting times (which you probably can not blame Turbopass, but it would be a suggestion)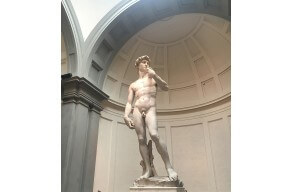 Customer from Kärnten
, 11/2018
"
Florence is impressive

"

Everything went as planned. In three days to take advantage of all offers was not possible. The impressions had to be processed first.

Customer from Bielefeld

, 11/2018
"
Fantastic Access

"

Very satisfied with the amount of attractions we were able to access due to the pass. Worth every penny!

Jill S

. from Chicago, 10/2018
"
We loved Florence

"

Florence was our favourite city in all our vacation through Italy. Using the Turbo pass was easy and helpful. We only had 2 days in Florence and we used it to visit the Uffizi Gallery and got there super fast avoiding the long line, the same for the Galleria de la Accademia We went to the Davinci museum too. The other day we took a tour to Siena, Pisa and San Gimignano not included in the turbo pass and totaly loved it!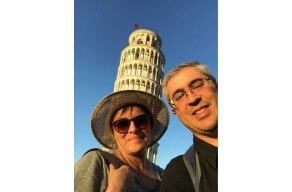 alfredo a
. from Canada, 10/2018
"
recommendable

"

The Florence City Pass is particularly recommended for visiting the Uffizi Gallery and the Accademia Gallery. Also highly recommended is the visit to the synagogue and the Museo Casa Buonarroti. The Welcome to Florence - city guide was unfortunately not as we expected. Unfortunately the lady was very nervous and as it was written in the city guide there was no aperitif afterwards. But all in all, it is lonely.

Customer from Düsseldorf

, 10/2018
"
Traveling is the only thing in the world that you buy, you become richer.

"

We were very pleased with our trip, the use of the Florence City Pass allowed us to make the most comfortable use of our time during our stay in Florence.

Liudmila N

. from Chernihiv, 10/2018
"
Beautiful

"

The city is a dream. With the pass you have a bunch of museums to look at right after the turn. Very convenient. The price is okay, I think. If you want to experience the city in the main season without tourists just get up early and take a long walk through the streets. The city shows itself from another side. Gladly again.

Customer from Wien

, 10/2018
"
Top

"

Wolfgang E

. from Alsdorf, 09/2018
"
Florence City Pass

"

The City Pass is definitely recommended. Optionally, the public transport should be booked. The Uffizi Gallery and the Accademia Gallery were sensational, and thanks to the passport there was no noteworthy waiting. Then it went by bus line 12 - right at the station (free thanks to the optional booking for local transport) on the Piazzetta Michaelangelo, (journey time around 25min.), From where there are the most beautiful views of Florence. Above there are 2 churches (walk about 10min.). From there it is even more beautiful !. We were 2 days in Florence, and we looked at the Vinci Museum, which was also free through the City Pass.

Michael M

. from Wien, 09/2018
"
Highly recommended

"

Highly recommended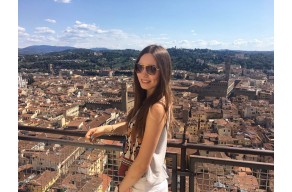 Customer from Wien
, 09/2018
"
breathtaking

"

Pearl of Tuscany. Not to compare with Rome at all. Florence is much calmer, down to earth. Never eaten so well in my life as here. Wines are a dream. The city, especially the center has something of a small town. If you want to imagine how this beautiful city without tourist crowds looks, you should just go out and take a walk.

Alissa S

. from Wien, 09/2018
"
Florence City Pass Rules

"

It was great to rest assured that we'd get in to the Uffizi and to see the David without any hassle! The pass gave us an additional fun trip to the Da Vinci Museum to see Leonardo's ideas come to life! Highly recommended!

Jonathan S

. from United States, 09/2018
"
Great city

"

Great package with all the main places needed

Dalner B

. from Miami, 08/2018
"
A Must have

"

Great to have the turbo pass. The only thing i would say is that we had trouble finding some of the museums ( there is more than one Leonardo museum. So a more detailed map would be great)

Jennifer N

. from Midlands, 07/2018
"
Super fast inlet

"

The Florence City Pass was immediately accepted everywhere without any problem visiting the city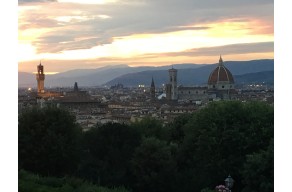 Angelika D
. from Florenz , 07/2018
"
Is it really worth it?

"

Many free entries to museums and an interesting city tour!

Customer from München

, 07/2018
"
It is worth it!

"

Helga S

. from München, 07/2018
"
Good value for the money

"

Time is money and so our turbopass was worth it. I liked that the tickets were sent to us on line and we did not have to pick them up. We enjoyed our time in Florence

Linda F

. from Canada, 06/2018
"
Florence

"

Florence is a dream city! The tour of the Uffizi is an absolute must! To see these famous works of art with your own eyes is indescribable! With Turbopass it's faster, you do not have to stand in a long line, you just come at a certain time. Piazzale Michelangelo is beautiful especially at sunset!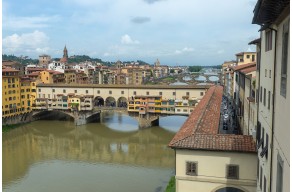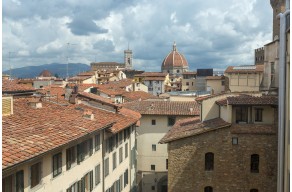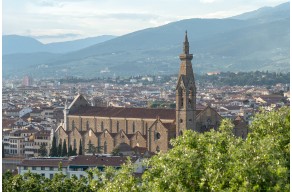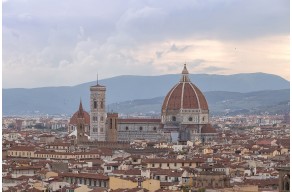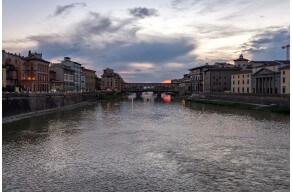 Ekaterina G
. from München, 06/2018