Turbopass customers say (since October 2016)
Write your review
"
Super nice Hamburg trip!

"

We spent 5 days in Hamburg and enjoyed it very much. With the Hamburg City Pass we had many attractions included in the price and thus have many impressions of this great and interesting city to take. eg highly recommended is the guided Kieztour, we laughed a lot! But also the harbor u. the city tour was very impressive. All in all we were very satisfied with the performance of Turbopass and would only recommend it!

Wanda Z

. from Freiburg, 05/2018
"
Highly recommended

"

Hamburg offers so many sights and with the turbo pass you get so much perks. Also great is that he is also the ticket for the public transport. We were excited.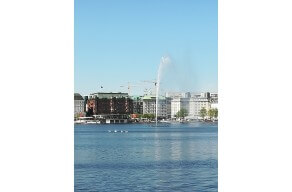 Cornelia K
. from Wien, 05/2018
"
Breit aufgestellt, gute Attraktionen

"

Öffiticket ist inkludiert, was hervorragend ist. So kommt man herum und sogar wieder zurück zum Flughafen, ohne sich um etwas kümmern zu müssen. Die Attraktionen waren hochkarätig. Vieles davon würde man in Hamburg ohnehin machen und dafür extra zahlen. Anderes ist eine Draufgabe.

Customer from Wien

, 05/2018
"
Turbopass pays off in any case !!! 1

"

I would recommend anyone with a city trip a turbo pass. Since it pays off in any case, if you are traveling a lot, and would like to get to know the city !!!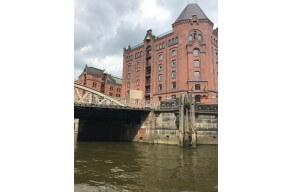 Customer from Österreich
, 05/2018
"
Langes Wochenende in Hamburg

"

Wir waren im April 2018 das zweite Mal in Hamburg und haben uns auch diesmal wieder für den City Pass entschieden! Die enthaltenen Sehenswürdigkeiten sind jedem zu empfehlen der nach Hamburg kommt! Dank der Rundführungen ob über die Reeperbahn oder auch durch die HafenCity haben wir viele nützliche Tipps bekommen - sehr zu Empfehlen.
Wir würden den City Pass wieder buchen!
Danke für die tolle Zeit!

Customer from Deutschland

, 05/2018
"
Sehr empfehlenswert

"

Es ist meine zweite Buchung des Turbopasses gewesen und wie beim ersten Mal (Mallorca) ist mein einziger Kritikpunkt, dass man die tollen Sachen zeitlich gar nicht alle schafft. :-) Der Turbopass beinhaltet attraktive Ziele, die wir sowieso angestrebt haben. Als Tipps für Hamburg empfehle ich die Hop-on-Hop-off-Stadtrundfahrt, die Fahrt mit der Fähre Linie 62 nach Finkenwerder, die Binnenfahrt auf der Alster mit dem wunderschönen historischen Schiff St. Georg, die Speicherstadt mit dem Teekontor, das Rathaus und den Jungfernstieg, sowie den Dungeon. Die Miniaturwunderwelt ist leider nicht inklusive und zumindest am Brückentag waren die Karten Wochen im Voraus ausverkauft. Essenstipp: Superleckere Burger bei Jim Block's am Jungfernstieg.

Customer from Hannover

, 05/2018
"
Viel zu besichtigen

"

Ein bisschen stressig. Viele Angebote für 3 Tage. Aber muss man nicht alles machen. Reeperbahn kann man auch auslassen

Customer from Hayingen

, 05/2018
"
Versprechen gehalten

"

Eine tolle Sache. Wir haben mit dem Turbopass 3 tolle Tage in Hamburg verbracht, viel gesehen und Dank der vielen inkludierten Möglichkeiten mehr unternommen, als ursprünglich geplant und dadurch auch noch Zeit und Geld gespart. Absolut empfehlenswert!

B. K

. from Heidelberg, 05/2018
"
Topp, mehr als die Hälfte gespart!

"

Hammer wie viel man dadurch sparen kann. Die Kieztour ist übrigens sehr zu empfehlen!!!

Customer from Löhnberg

, 05/2018
"
It is definitely worth it!

"

The pass is definitely worth it, but you have to be aware that you can not visit everything. You should choose the trips, museums o. Ä. Before and pay attention to the times.

Niklas D

. from Mannheim, 05/2018
"
Just awesome

"

I can only recommend this City Pass. You can get in easily in so many attractions.

Customer from Schliersee

, 04/2018
"
So much to see and so many possibilities

"

It has been worth buying the Hamburg City Pass. This allowed us to see so much and to have the opportunity to pay without paying. I can warmly recommend that.

Rainer R

. from Germany, 04/2018
"
A must for a Hamburg trip

"

We were with 3 teenagers and 2 adults 3 days in Hamburg. Thanks to the turbo pass we are very happy! looked a lot and had hardly any waiting times. One saves oneself the constant ticket buy for S / U-Bahn. Unfortunately, we did not do everything we had planned, but saved money and time with the Turbo Pass.

Customer from Niederzier

, 04/2018
"
5 days are too short

"

The Turbopass is really worth its money, I had visited in the 5 days, every day at least 3 attractions. The XXL river cruise, the Speicherstadt with Elbphilharmonie (thanks Claudia, you were a good guide) and the Alster ride are just the highlights of this holiday. If you like it scary, you should take a look at the dungeons. I will definitely come back.

Stefan S

. from Österreich, 04/2018
"
Perfect

"

Perfect for a nice interesting city break

Ralph L

. from Wittlicg, 04/2018
"
Hamburg City Pass

"

The Hamburg City Pass is worth the money as you save a lot of money on your business ventures in Hamburg. We would always book this pass or other. Practically and unbureaucratically you get your entrance tickets or tickets. Can we only recommend. Kind regards! Klaus

Klaus-Werner W

. from NRW, 04/2018
"
Nice city break

"

Everything worked out wonderfully. From the beginning - with the S1 from the airport to the train station - over the many sights - back to the airport. 5 days are too short.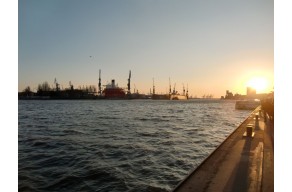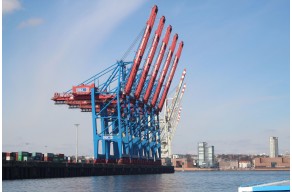 Stefan S
. from Pinsdorf, 04/2018
"
Alles richtig gut funktioniert

"

Customer from Österreich

, 04/2018
"
Hamburg was great!

"

Everything worked great with the Turbo Pass. No cash for the entries - just scan the code and go. Thanks to Turbopass, we looked even more than planned. Great thing ...

Daniela W

. from Deutschland , 04/2018
"
Hamburg was great!

"

Everything worked great with the Turbo Pass. No cash for entries - just scan the code and off you go. Thanks to Turbopass, we looked even more than planned. Great thing ...

Daniela W

. from Deutschland , 04/2018