Turbopass customers say (since October 2016)
Write your review
"
Hamburg trip

"

All top
Farid T
. from Lingen, 01/2018
"
Super

"

Was really great
Irena T
. from Wien, 01/2018
"
Turbopass was definitely worth it for us

"

We had a great time in Hamburg over New Year's Eve. Thanks to Hamburg City Pass/Turbopass we saw a lot in only 2 days. We've been on the road from early morning till midnight. We did Hop On/Hop Off bus tour, harbor cruise, Alster boat trip, walking tours (Reeperbahn + Hafen City/Speicherstadt), went up the stairs on top of \"Michel\" with a great view over the city, visited the Panopticum museum, etc. And don't forget: Public transport is also included! All in all, it was perfect for us and we can definitely recommend it to everybody who wants to see a lot of things in a short period of time.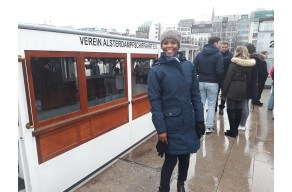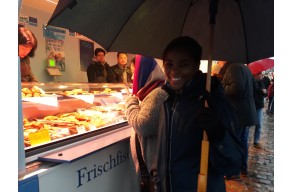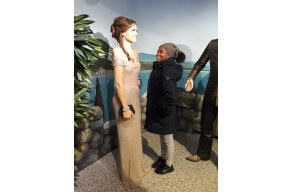 Customer from Iserlohn
, 01/2018
"
Turbopass was fully worth it for us

"

We only planned a short stay in Hamburg (3 nights over New Year's Eve) and wanted to see as much of the city as possible. The Hamburg City Pass (Turbopass) was ideal for us. We were traveling from morning to evening and took as many attractions as possible. Starting with the Hop On / Hop Off bus tour, over the harbor cruise to the Alster steamship. In addition, city tours (Reeperbahn and Hafen City / Speicherstadt), the visit to the Panopticum (reduced), free admission to the "Michel" with a view over Hamburg. Had we each bought single tickets for all the attractions, we would have traveled a lot poorer from Hamburg, especially as the free use of the S-Bahn / underground is included in the turbo pass. All in all very recommendable!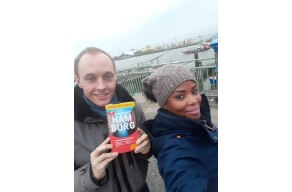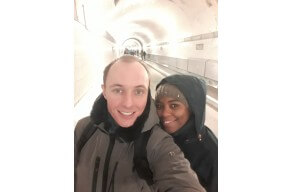 Julian H
. from Iserlohn, 01/2018
"
Kietztour and Reeperbahn

"

After we had already participated in the afternoon tour "harbor, Speicherstadt and Hafen City", it went in the evening with Frederike still on the Reeperbahn and the Kietz. You can tell that she is heart and soul "St.Paulanerin", although she lives there only five years. We've bombarded you with all sorts of impossible questions, but apparently there's nothing about St. Pauli that she does not know. It was a very entertaining and informative tour, even though it was cold and windy for two and a half hours. The highlight was the visit to the "headquarters" of the organizer with Kiez to touch, a drink and a "short". All employees who happened to be there gave us the feeling of belonging to the company family. Tips for commendable places and those where you may be geneppt, rounded off the guide. We can absolutely recommend this tour. Frederike was just great. Thank you for the lovely evening!

Norbert und Ulli D

. from Oberfranken, 01/2018
"
Value for money

"

Perfect for us - spent 3 days in Hamburg with my 12 year old daughter and can safely say we got our money's worth for the passes. Need a week to recover now!

Jane R

. from MACCLESFIELD, 01/2018
"
... Strangers become friends

"

We were with Annina on 21.1. 2018 on the tour harbor / Speicherstadt / harbor city on the way. The purchase of the turbo pass, the booking of the tour (email) and the meeting point were absolutely easy to implement. Although we were only two participants, the tour was still performed. We were 2.5 hours on the road and experienced much more than we had ever expected during that time. In her friendly, cordial and entertaining way, Annina has explained all the sights to her very well and has lightened them up with additional information. All our comments and questions have been answered by her to our best satisfaction. Time went by in spite of the fog and an outside temperature around zero degrees in flight. The slogan "Strangers become friends" is not just written on paper, it really did happen here. We can recommend the tour unconditionally. Thanks again to Annina on this way. Norbert and Ulli

Norbert und Ulli D

. from Oberfranken, 01/2018
"
Save money and time!

"

2 days to enjoy Hamburg and its sights without constantly thinking about whether I want to afford it or whether it is worth the entrance and still save time instead of standing for a long time - a great idea and worth the money!

Roland S

. from Mannheim, 01/2018
"
Super practical and recommended!

"

We bought the Turbo Pass for our Hamburg city break - what can we say: it was really worth it! There are the best sights here; nor do you have to wait forever. Furthermore, you can use the public transport! Just topp! We can only recommend the Turbo Pass to anyone! At our next city trip we will certainly buy again a turbo pass.

Natalie W

. from Wien, 01/2018
"
Top!

"

With the Turbo Pass, the 5 days were super relaxed and you could watch a lot without having to pull out your wallet every time. So we also looked at things that were just nearby and that we might not have visited. Especially in bad weather, the turbo pass was an additional plus, as some free attractions outside, such as parks and Co. fell away. With the smartphone, the entry was granted within seconds, only the Michel was required for a printed version. Unfortunately, the Miniaturwunderland is not included, but in my opinion is still an absolute must in Hamburg. Finally, with all the included attraction, especially the numerous museums and the generally free attractions, not even in a week to see everything. Hamburg is absolutely worth several visits!

Customer from Baden-Württemberg

, 01/2018
"
Top

"

The Turbopass is an absolute must-have

Joachim K

. from Stuttgart, 01/2018
"
Recommend to everyone!

"

This was our first time in Hamburg (from Australia) and it was just gorgeous. The Hamburg pass allowed us to see all we wanted in just 3 days! The hop on and hop off bus is our number one recommendation. You can't miss it and do it on your first day if you can. Minituar Wonderland was just beautiful.
Make sure you check what days and times the Hamburg dungeon is doing English tours cause that can be a catch!
Would recommend it to anyone!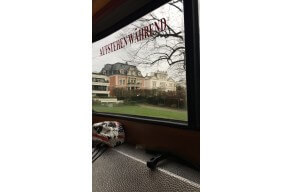 Maggie B
. from Brisbane, 01/2018
"
Hamburg

"

Very nice city, wonderful to explore with the turbo pass Hamburg.

Roland F

. from Luxemburg, 01/2018
"
Successful holiday with the turbo pass

"

I booked the turbo pass for 5 days. He paid off and we were able to use most of it. Was really great and especially because the public transport were there. Would buy in any city, which is offered because you really saved a lot and you do not have to queue.

Sarah J

. from Wolfsberg, 01/2018
"
top

"

In December we had the turbo pass for 3 days and I can only recommend it. The best you can do for a city tour. If I go back to Hamburg, I will book it again!

Karin D

. from Deutschland, 01/2018
"
Absolutely top

"

We had the Hamburg Turbo Pass for 3 days and enjoyed it completely and savored. Everything worked fine, the guides were absolutely great. Highly recommended for everyone !!!

Karin D

. from Pyrbaum, 01/2018
"
Super Deal

"

You have so many great opportunities to get to know Hamburg. We were excited ... !!!

Vanessa R

. from Hamburg, 12/2017
"
Simple

"

Everything was great with the Turbo Pass, was the right decision and next time we'll do it again!

Astrid S

. from Mainz, 12/2017
"
Great stay thanks to the City Pass

"

It was a nice stay in Hamburg, thanks to the City Pass I was able to visit many attractions such as the museum ship Cap San Diego. Furthermore, I enjoyed 2 tours over the pass. I particularly recommend the Reeperbahn tour, it was a great experience. A little hint: If you want to the Elbphilharmonie, should draw a ticket diagonally opposite. There one saves oneself partly over one hour at the queue.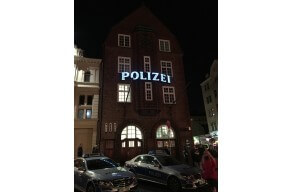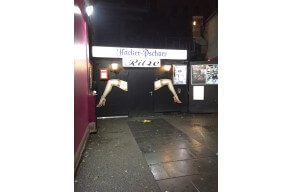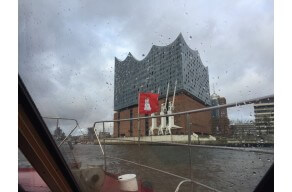 Antonio A
. from Weinheim, 12/2017