Turbopass customers say (since October 2016)
Write your review
"
Very worthwhile

"

If you want to see a lot of Hamburg should definitely buy the Turbo Pass. Especially the Reperbahn tour was great.

sven s

. from leverkusen, 11/2018
"
Only to be recommended

"

Everything great. Had problems with the turbo pass at a sight, as the QR code displayed invalid during scanning. The problem could be clarified by telephone with the customer center. Fast and friendly and competent help.

Christiane B

. from Ebbs, 11/2018
"
Great trip to Hamburg

"

Very good organization .... Everything worked very well. Great harbor cruise and hop on hop of tour. Fast entry into the dungeon. Again any time.

Steffi H

. from Tann, 11/2018
"
Optimal

"

Well planned and fully used. Dungeon is a great change to the sightseeing.

Gerda W

. from Buttenwiesen, 11/2018
"
impeccable

"

It was really worthwhile, good selection of offers and advantages. Was not the last booking

Jens A

. from Ennepetal, 11/2018
"
Great days in Hamburg

"

The pass has allowed us to almost completely explore Hamburg on 3 days. We have saved through the pass almost € 100, - per person, since we have not only used both boat tours + city tour, but also the dungeon, and many museums including wax museum and churches (including Michel) have visited. The Kieztour was the absolute highlight - very informative and amusing (recommended to everyone)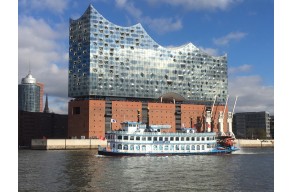 Jörg S
. from Schwalmtal, 11/2018
"
... worked great!

"

The turbo-pass was very lame for us. We did not think that we would do so much in the short time and everything without stress. Of course you have to look first, where you get for example for the harbor tour his cards, but with most things, this is simply at the cash register. It is good, if you read everything through exactly, so that one finds everything quickly 1. experienced no surprises Can recommend the pass to 100%.

Customer from Heinsberg

, 11/2018
"
Great gift

"

Class to explore the city, with the included tickets you can effectively use the time on site. The pass is highly recommended.

Frederike L

. from Erfurt, 11/2018
"
It's really worth it!

"

A great thing. You can relax using all public transport and concentrate on Hamburg. We used a lot. A very good investment. Very satisfied.

Dieter B

. from Elchingen, 11/2018
"
Extensive offer

"

The pass includes - as advertised - many different entries to various attractions / attractions. (We had the 3-day pass). As expected we could not see everything, which was included in the price, but this is probably not possible in 3 days. In principle, we did not have to pay ourselves - except for the musical and Miniatur Wunderland. There was not a single time problems with the ticket (eg that the passport would not have been recognized or similar). Since the pass is sent as an online ticket, it was not even necessary to pick this up locally. The only downside is that you should read through the descriptions and conditions of individual offers exactly, so we were a bit surprised that you have to register for the Elbphilharmonieführung at least 24 hours in advance. However, it was also short-term (

Customer from München

, 11/2018
"
Everything works great

"

Due to the only 3-day trip, the pass could not be fully used. But that was more due to the varied offer that you are offered in this and not our will to discover. For all the attractions used the passport works great on mobile phone

A M

. from Frankfurt, 11/2018
"
It's worth it!!!

"

Schanzenviertel is worthwhile

Customer from Ahaus

, 11/2018
"
Worth it a lot

"

For the tower climb of the Michel one should be without fear of heights, because the steel stairs up to are some. Good alternative is the lift. You will be rewarded with a wonderful all-round view.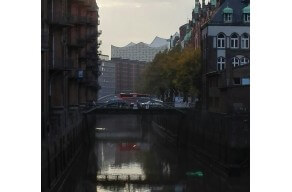 Customer from Berlin
, 11/2018
"
Great way to discover Hamburg

"

Customer from Mainz

, 11/2018
"
Fantastic days in Hamburg

"

Wonderful days in Hamburg with Elphie, Queen Mary 2 and good food. Thanks to turbo-pass free use of public transport, cheap entrances, free guided tours. We recommend!

Uwe B

. from Nörten-Hardenberg , 11/2018
"
Fantastic Hamburg tour with the turbo pass

"

We were on the occasion of the 60th birthday of my husband in HH for 5 days, had booked for 2 days the turbo pass and 2-day ticket HVV online. The combination was excellent because with the turbo pass drove and we visited a lot of what was included for free and had experienced so much just because we both are not so good on foot and I need the rollator. The other 2 days we drove with the HVV ticket and visited, then that which did not cost entrance and could drive so cheap criss-cross through the city, where we also experienced a lot. It was just fantastic, indescribably beautiful the city, and comfortable in front of book, you can get started immediately upon arrival and not only to look for tickets and attractions, because online everything can be read and planned as well as the opening hours and the Approx. duration of the visit is indicated. Picture is view of the Alster and Paulikirche from the super restored Nicolaikirche.

Monika R

. from Forchheim, 11/2018
"
Great idea of ​​this city pass

"

Hamburg is definitely worth a visit. Our hotel was located directly at the S-Bahn station "Reeperbahn" and thanks to the City Pass we could indefinitely get on and off without thinking about a ticket. Also various offers, for example, a boat trip on the Alster, we would not have ev otherwise. We will, if available, also buy a City Pass on our next city break.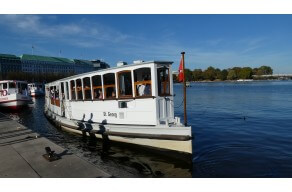 Ruth G
. from Egg b. Zürich, 11/2018
"
Hamburg

"

Was very satisfied, everything worked out great.

Customer from Österreich

, 11/2018
"
Great thing, everything has worked flawlessly; no waiting in visitor queues, etc.

"

Stefan D

. from Schmelz, 10/2018
"
Always my pleasure. It was really nice to just show the passport.

"

Renate A

. from Lindenberg, 10/2018