Turbopass customers say (since October 2016)
Write your review
"
Always my pleasure

"

If you use the public transport that makes Hop on hop off tour, a harbor tour, the Michel and the Hamburg Dungeon visited, it pays off in any case. You can do that even in winter. Will buy the passport again next time

Customer from Erding

, 03/2019
"
Really great

"

Works flawlessly with all specified attractions

Customer from Österreich

, 03/2019
"
Great leadership

"

We booked the tour through the Elbphilharmonie in addition to the TurboPass and were very satisfied! Not only the building but also our guide loved it!

Eva E

. from STEYR, 03/2019
"
Very well

"

Great gift definitely recommended!

Customer from Hamburg

, 03/2019
"
Hamburg Dungeon

"

Absolutely recommended. We had a lot of fun and it was a very nice day!

Michaela W

. from Garding, 03/2019
"
Super Service

"

Thanks to Turbopass we had some nice days in Hamburg. We visited great attractions and will use the Turbopass again in the future.

Customer from NRW

, 03/2019
"
Great Experience

"

Well worth the money, and simple to use, I was really satisfied with the Turbo Pass. I took full advantage of everything in one day, but I would suggest the 2 day pass to go at a more leisurely pace. My favorite experience was the Elbe Philharmonic Tour, and I would suggest doing that first, as it gives a great introduction to the city and it's history.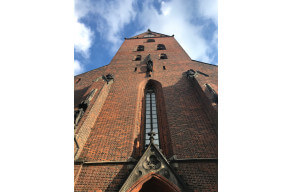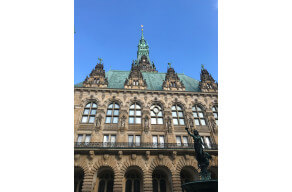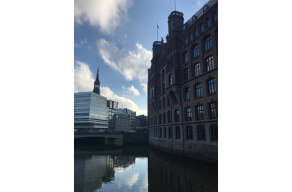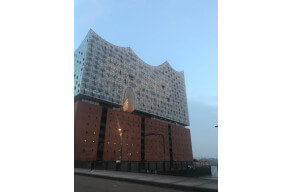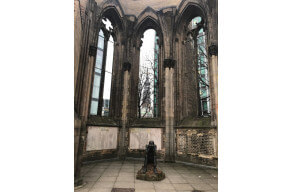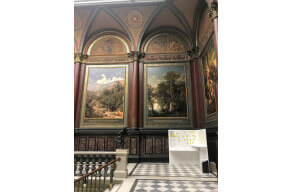 Emma W
. from USA, 02/2019
"
Always great

"

Was for the third time in Hamburg, of course again with turbo pass. You just have to calculate what the public transport, the entrances would cost in total. The more one visits and uses, the cheaper the matter becomes. Which was also cool. In the Hardrock coffee a dessert is free. And a great dessert. Saved again € 7.90.

Peter B

. from Österreich, 02/2019
"
Very satisfying

"

Very satisfying

Michael K

. from Wuppertal, 02/2019
"
Super performance

"

We spent 3 days in Hamburg and therefore decided for the 3-day pass! No waiting and you really need no cash for the entrances! That was great!

Eva E

. from Steyr, 01/2019
"
City visit without worries.

"

There is a lot to see. A visit planning is necessary.

Customer from Achern

, 01/2019
"
Perfect!

"

We were in Hamburg for three days and used the Turbopass extensively. We could not even use it completely and yet the savings were enormous. In addition, no time was lost to buy tickets, it came in faster and the desert in the Hard Rock Cafe was also delicious;) We would book it again at any time. Many Thanks.

Dennis S

. from Butzbach, 01/2019
"
Always happy!

"

For years, I've always been traveling to Hamburg at the end of November over the weekend. By visiting Hamburg Dungeons, Panoptikum or the many other attractions, the cost is optimized very quickly. Looking forward to the next time!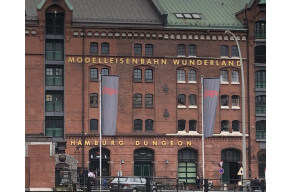 Matthias G
. from Merzenich , 12/2018
"
That's just great!!!

"

We were in Hamburg for 3 days and fully enjoyed the turbo pass. The included services are really great. In particular, I have to thank the team, which in a problem with the Turbopass within 5 minutes customer-oriented has created the same out of the way. TOP!!!! We would always buy again the turbo pass for a city tour.

Claudia W

. from Wuppertal, 12/2018
"
It's really worth it!

"

I loved the ticket, because the website also shows what's nearby and you can make your trip "efficient". We were in the Speicherstadt and surroundings, Elbphilarmonie tour was great!

Customer from Saarlouis

, 12/2018
"
Super beautiful eventful days

"

Had been 4 days in Hamburg and it was just beautiful. You could see many sights and learn interesting things. The Hamburg City Pass was definitely worth it because you do not have to pay for many things because they are included in the pass. Would always pick up the Hamburg City Pass and will definitely visit Hamburg again.

Nadia B
. from Frankfurt, 12/2018
"
Super!!!

"

we are very satisfied .. we were traveling all the time to 4 and was great .. great idea with Turbopass unfortunately we did not have so much time otherwise we would have made 3 days recommended!

Yenie M

. from Bocholt, 12/2018
"
Great offer

"

Tanja W

. from Speyer, 12/2018
"
Birthday in Hamburg

"

As a surprise we are with my son (15) on his birthday in the city of Hamburg. After a great view of the Michel and a nice meal in the Portuguese quarter, we drifted through the past in the dungeon. Last but not least, the tickets ordered in advance made for an unforgettable day.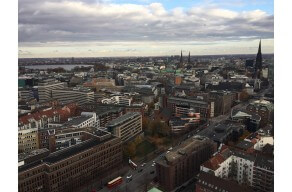 Volker C
. from Delmenhorst, 12/2018
"
Any time

"

Any time

J. R

. from Innsbruck, 11/2018