Turbopass customers say (since October 2016)
Write your review
"
City visit without worries.

"

There is a lot to see. A visit planning is necessary.

Customer from Achern

, 01/2019
"
Perfect!

"

We were in Hamburg for three days and used the Turbopass extensively. We could not even use it completely and yet the savings were enormous. In addition, no time was lost to buy tickets, it came in faster and the desert in the Hard Rock Cafe was also delicious;) We would book it again at any time. Many Thanks.

Dennis S

. from Butzbach, 01/2019
"
Always happy!

"

For years, I've always been traveling to Hamburg at the end of November over the weekend. By visiting Hamburg Dungeons, Panoptikum or the many other attractions, the cost is optimized very quickly. Looking forward to the next time!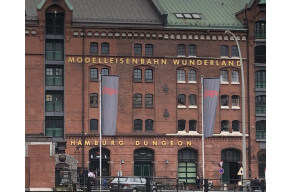 Matthias G
. from Merzenich , 12/2018
"
That's just great!!!

"

We were in Hamburg for 3 days and fully enjoyed the turbo pass. The included services are really great. In particular, I have to thank the team, which in a problem with the Turbopass within 5 minutes customer-oriented has created the same out of the way. TOP!!!! We would always buy again the turbo pass for a city tour.

Claudia W

. from Wuppertal, 12/2018
"
It's really worth it!

"

I loved the ticket, because the website also shows what's nearby and you can make your trip "efficient". We were in the Speicherstadt and surroundings, Elbphilarmonie tour was great!

Customer from Saarlouis

, 12/2018
"
Super beautiful eventful days

"

Had been 4 days in Hamburg and it was just beautiful. You could see many sights and learn interesting things. The Hamburg City Pass was definitely worth it because you do not have to pay for many things because they are included in the pass. Would always pick up the Hamburg City Pass and will definitely visit Hamburg again.

Nadia B
. from Frankfurt, 12/2018
"
Super!!!

"

we are very satisfied .. we were traveling all the time to 4 and was great .. great idea with Turbopass unfortunately we did not have so much time otherwise we would have made 3 days recommended!

Yenie M

. from Bocholt, 12/2018
"
Great offer

"

Tanja W

. from Speyer, 12/2018
"
Birthday in Hamburg

"

As a surprise we are with my son (15) on his birthday in the city of Hamburg. After a great view of the Michel and a nice meal in the Portuguese quarter, we drifted through the past in the dungeon. Last but not least, the tickets ordered in advance made for an unforgettable day.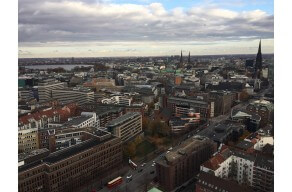 Volker C
. from Delmenhorst, 12/2018
"
Any time

"

Any time

J. R

. from Innsbruck, 11/2018
"
Hamburg - we will be back.

"

I compared several offers, then decided on two days turbo pass. We have packed as much time as possible in these two days (unfortunately, the tours usually start around noon, or are the opening hours at 11 clock). We went to the Michel, did Alster- and Elbeschiffstour, the Elbphilharmonie, visited both museum ships, were in the dungeon and took the hop on / hop off bus. Everything uncomplicated. Gladly again .... maybe in the summer. On other days we were handed the Hamburg Card, or a normal day ticket.

Christa S

. from Schaufling, 11/2018
"
Everything great

"

We liked it a lot and would book again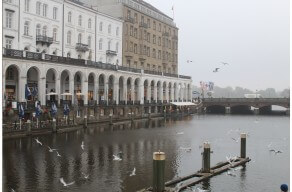 Customer from Stuttgart
, 11/2018
"
Perfect

"

If you are visiting a city for the first time and want to see as much as possible, you can only pass this pass on. Contains many entries to attractions or museums and definitely worth the price!

Florian D

. from Stuttgart, 11/2018
"
Great getaway

"

I have compared several offers, but what we wanted to see was the turbo-pass with the best value for money. Thank you for the great short break in Hamburg

Customer from Wolfsburg

, 11/2018
"
Very worthwhile

"

If you want to see a lot of Hamburg should definitely buy the Turbo Pass. Especially the Reperbahn tour was great.

sven s

. from leverkusen, 11/2018
"
Only to be recommended

"

Everything great. Had problems with the turbo pass at a sight, as the QR code displayed invalid during scanning. The problem could be clarified by telephone with the customer center. Fast and friendly and competent help.

Christiane B

. from Ebbs, 11/2018
"
Great trip to Hamburg

"

Very good organization .... Everything worked very well. Great harbor cruise and hop on hop of tour. Fast entry into the dungeon. Again any time.

Steffi H

. from Tann, 11/2018
"
Optimal

"

Well planned and fully used. Dungeon is a great change to the sightseeing.

Gerda W

. from Buttenwiesen, 11/2018
"
impeccable

"

It was really worthwhile, good selection of offers and advantages. Was not the last booking

Jens A

. from Ennepetal, 11/2018
"
Great days in Hamburg

"

The pass has allowed us to almost completely explore Hamburg on 3 days. We have saved through the pass almost € 100, - per person, since we have not only used both boat tours + city tour, but also the dungeon, and many museums including wax museum and churches (including Michel) have visited. The Kieztour was the absolute highlight - very informative and amusing (recommended to everyone)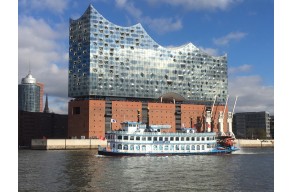 Jörg S
. from Schwalmtal, 11/2018