Turbopass customers say (since October 2016)
Write your review
"
With the Hamburg City Pass through the city - it's worth it

"

We bought the Hamburg City Pass during our Hamburg vacation. You have a great selection of attractions and you can really save money. It has worked great on all entrances and booked tours. I can recommend the pass to everyone !!

Heinz S

. from Österreich , 12/2017
"
We'll do it again.

"

A great thing that is worthwhile. We were there for 3 days and enjoyed it. We will be back.

Andreas H

. from Flörsheim, 12/2017
"
Has more than paid off.

"

I was alone in Hamburg and have used the passport extensively. It has everything worked out smoothly. 100% recommended, if you want to do some things.

Marion G

. from Langenfeld , 12/2017
"
Everything great

"

The Turbo Pass for Hamburg is great

Eva H

. from München, 11/2017
"
An absolute must!

"

The Turbopass is a great and cheap way to discover a lot in Hamburg in a short time. After the public transport is included, it pays off anyway. Also in the dungeon there were cards for us and preferred inlets, although the quota was already exhausted. That was a big advantage. The harbor cruise and Alsterfahrt we did in one day. Everything went smoothly and very informative. Highlight also the city tour and Kiez Toru by night - and everything in the pass included. Too bad that in other cities in the world this type of passport is very expensive. Here price-performance fits in any case. Highly recommended:-)

Astrid S

. from Wien, 11/2017
"
great thing

"

It is worthwhile to spend several days in a city. We have seen a lot. We will gladly book the pass next time.

Christoph M

. from Hofbieber, 11/2017
"
Everything was perfect! The places we visited, the people we met, everything.

"

Please visit
-Hamburg Dungeon
-Wax Museum (Panoptikum)
-Decorative Arts Museum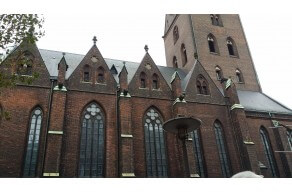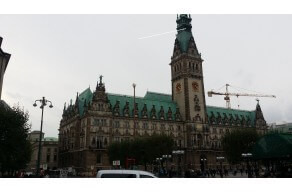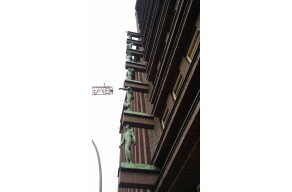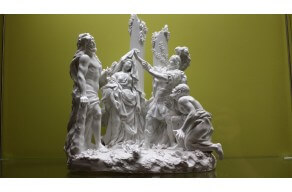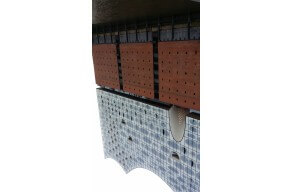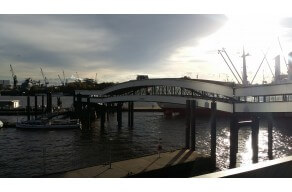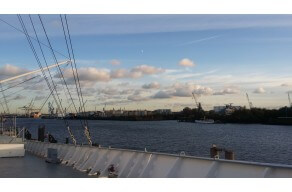 Alexandru D
. from Bucharest/ Romania, 11/2017
"
HIGHLY RECOMMENDED

"

The pass was just worth the gold. There was so much to discover. We had a lot on our "Hamburg-to-do list", but ALL was covered with the pass. We saved over 60 euros with the 3-day pass! A great investment!

Stephanie R

. from Unterfranken, 11/2017
"
I did not have to worry about tickets in the 3 days in Hamburg for my driving by public transport.

"

It was a nice stay in Hamburg and I could do a lot without having to pay anything extra, for example. B. an Alsterschiffrundfahrt.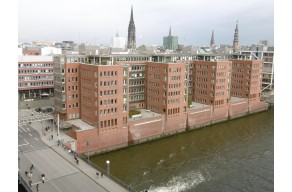 Customer from Villingen-Schwenningen
, 11/2017
"
Hamburg with the typical high humidity

"

The city break in Hamburg was wonderful! Hamburg was, as hoped, an interesting and exciting city. I was able to shorten my deficit in the knowledge of the city and to gain many more wonderful impressions. The turbo-pass was a perfect way to do that. Uncomplicated and comprehensive - perfect for a tourist without having to plan much in advance. Thanks - it was great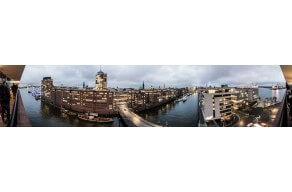 Christian P
. from Hamburg, 11/2017
"
Only to be recommended

"

Goods 4 days in Hamburg and 2 days of it we used the turbo pass for approx. 60 € - was absolutely worth it !! In addition to the many attractions and the public transport is included - we loved the tours through the neighborhood and the Speicherstadt, the guides were very friendly and funny. We also did the harbor cruise, recommended. The only drawback is that with the turbo-pass you are almost offered too much, that you want to do everything. So if you want to do a lot in Hamburg you save a lot of costs, because many entrances and tours are there. Finally, I can only recommend the Turbo Pass - I'll get him for my next city trip. :)

Eva A

. from Wien, 11/2017
"
Beautiful city!!!

"

We spent three days in Hamburg and Turbopass was worth it. If you want to visit a lot, I definitely recommend the turbo pass, otherwise you have to pay each thing individually and you pay a lot more. The controller asked us about the ticket and we showed our "turbo pass". No problem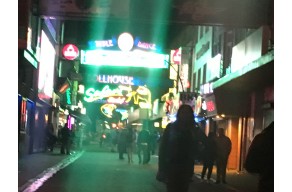 Rosa María G
. from Spanien , 11/2017
"
Great thing, this Hamburg City Pass

"

Would book the Hamburg City Pass anytime again. Very handy if you do not have to stock up with tickets for public transport on site and can already make a small plan at home with the documents supplied, what you want to do everything.

Birgit H

. from Kornwestheim Deutschland, 11/2017
"
Turbopass = Superpass

"

Hello, this pass is an absolute must for all those who want to see everything from "in our Hamburg". You have to keep going to see everything in 2 to 3 days, but it works. Since the entrance fees are already paid, you do not need to take so much cash and not wait so long and if you use the pass well, is also an enormous savings in it.

Markus B

. from Engelskirchen , 11/2017
"
Great offer

"

We booked the Hamburg City Pass for 2 days. We were therefore able to use the offer very well. All planned activities worked out great. We did both tours (Hafencity + Kiez-Tour) and were very excited. Would we do it again next time. The only thing we had to complain about is that the Spechenstadt / Hafencity tour sounds like there was an Elbphilharmonieführung with it (have more participants confirmed the leadership). Unfortunately, this is not the case. But was still a very interesting guide. The Hamburg City Pass was known everywhere and there were no problems! Gladly again!

Stefanie V

. from Nürnberg, 10/2017
"
Great offer

"

It was nice 3 days and everything worked out great

Silke P

. from Deutschland, 10/2017
"
Super toll

"

Super great pass, very many museums, Alster-rides, etc. Highly recommended!

Customer from Schweiz

, 10/2017
"
Very good

"

If you do a lot, it is totally worth it. We had the pass for 5 days and have made about 3 things per day and are a lot of buses and trains.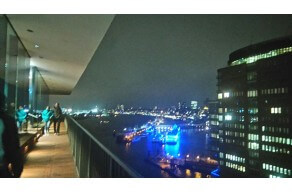 Customer from Karlsruhe
, 10/2017
"
Hamburg city tour

"

Top

Hildegard B

. from Unterloisdorf , 10/2017
"
Rundherum very good service

"

The communication at the booking was impeccable. Unfortunately we could not compete the planned Hamburg trip because of illness. Also the cancellation was easy, the already paid amount minus a cancellation fee was repaid within a few days.

Horst M

. from Guldental, 10/2017