Turbopass customers say (since October 2016)
Write your review
"
We recommend!!!

"

The Hamburg City Pass is highly recommended! Everything went great and he was everywhere, according to the description, accepted without hesitation! We used it to the fullest and thus saved a lot of money, but also time. We can only recommend the Hamburg City Pass!

Customer from Österreich

, 04/2018
"
The Hamburg City Pass works perfectly and is recommended for a family.

"

The HAMBURGER City Pass (Turbopass) is really top. Each listed provider knows immediately and may even be open for small suggestions and tips. We did not take full advantage of the pass, but we counted the offers and it was really worth it! You just have to pick out the desired attractions and compare. For us (small family) it really paid off! The only drawback: for the Alsterrundfahrt no one was to be found. This must urgently be improved by the organizer! It was only the start of the season, but is open :-( The pass is really recommendable! Again and again!

M. N

. from Österreich, 04/2018
"
1 day with the City Pass

"

Customer from Bielefeld

, 04/2018
"
Everything great

"

We will take that again! Had a lot of fun in Hamburg and incidentally saved a lot

Emanuela K

. from Augsburg, 04/2018
"
Top notch

"

Has met all expectations, is definitely recommended. We also had it in Rome. Really great.

Michael K

. from Augsburg, 04/2018
"
Toll

"

We used a 1-day ticket and were very satisfied! We can only recommend the pass and will definitely book this pass again on our next visit! We are looking forward to the Alsterrundfahrt. :-) Value for money fits perfectly!

Janine B

. from Harz, 04/2018
"
Super!

"

Brilliant! Lots of choice and priced very well. Only to be recommended.

Christian L

. from Vogt , 04/2018
"
Great Hamburg weekend!

"

Can only recommend the city pass for Hamburg. You can plan better, the handling by smartphone is easy, the price is fine. Have come to all tickets quickly and easily, have experienced a lot and seen without paying a cent on the spot ;-)

Customer from Freiburg

, 03/2018
"
Great pass

"

The turbo pass is a great thing. It was a lot of fun to use him in Hamburg.

Sven C

. from Langenfeld, 03/2018
"
Great thing!

"

I can only recommend the turbo pass for a stay of several days. You can really see a lot and also save a lot. We had the 3-day pass for 3 adults. With everything we did and was included in the turbo pass, we saved about 20 € compared to the individual prices.

Customer from Kaiserslautern

, 03/2018
"
Hamburg

"

We took part in the harbor tour and the bus tour and had already got the money for the passport, so that we could use the other things for free. The included maps for bus and train are very helpful

Steffen D

. from D, 03/2018
"
Perfect!

"

We did a lot, we certainly would not have done without the pass! Any future city break will only be made with the turbo pass!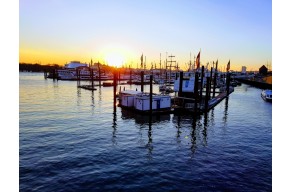 Stefan B
. from Wörth, 02/2018
"
Class!

"

With the turbo pass we visited all sights, which was possible in the time. We certainly would not have been without the passport. We have spared ourselves a lot! With every future city break the turbo pass must not be missing!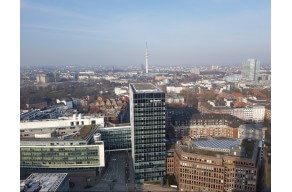 Julia H
. from Wörth, 02/2018
"
Great offer

"

The Turbo Pass Hamburg is only recommended. The redemption of the passport at the respective cash register worked flawlessly. You can visit a variety of attractions and save with the pass easily half of the regular entrance fees.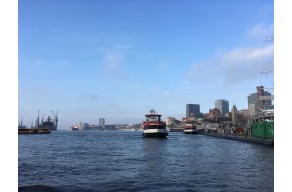 Customer from Deutschland
, 02/2018
"
Hamburg trip

"

All top
Farid T
. from Lingen, 01/2018
"
Super

"

Was really great
Irena T
. from Wien, 01/2018
"
Turbopass was definitely worth it for us

"

We had a great time in Hamburg over New Year's Eve. Thanks to Hamburg City Pass/Turbopass we saw a lot in only 2 days. We've been on the road from early morning till midnight. We did Hop On/Hop Off bus tour, harbor cruise, Alster boat trip, walking tours (Reeperbahn + Hafen City/Speicherstadt), went up the stairs on top of \"Michel\" with a great view over the city, visited the Panopticum museum, etc. And don't forget: Public transport is also included! All in all, it was perfect for us and we can definitely recommend it to everybody who wants to see a lot of things in a short period of time.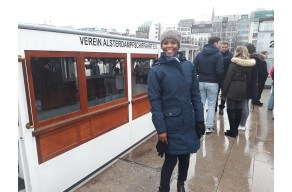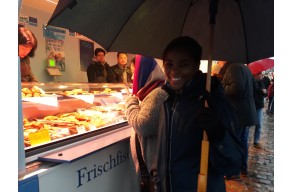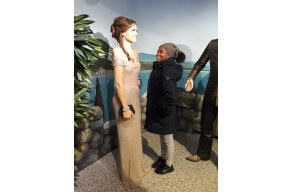 Customer from Iserlohn
, 01/2018
"
Turbopass was fully worth it for us

"

We only planned a short stay in Hamburg (3 nights over New Year's Eve) and wanted to see as much of the city as possible. The Hamburg City Pass (Turbopass) was ideal for us. We were traveling from morning to evening and took as many attractions as possible. Starting with the Hop On / Hop Off bus tour, over the harbor cruise to the Alster steamship. In addition, city tours (Reeperbahn and Hafen City / Speicherstadt), the visit to the Panopticum (reduced), free admission to the "Michel" with a view over Hamburg. Had we each bought single tickets for all the attractions, we would have traveled a lot poorer from Hamburg, especially as the free use of the S-Bahn / underground is included in the turbo pass. All in all very recommendable!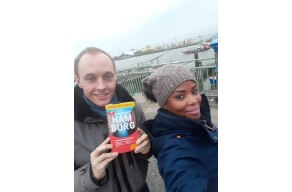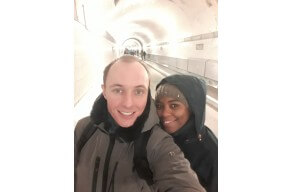 Julian H
. from Iserlohn, 01/2018
"
Kietztour and Reeperbahn

"

After we had already participated in the afternoon tour "harbor, Speicherstadt and Hafen City", it went in the evening with Frederike still on the Reeperbahn and the Kietz. You can tell that she is heart and soul "St.Paulanerin", although she lives there only five years. We've bombarded you with all sorts of impossible questions, but apparently there's nothing about St. Pauli that she does not know. It was a very entertaining and informative tour, even though it was cold and windy for two and a half hours. The highlight was the visit to the "headquarters" of the organizer with Kiez to touch, a drink and a "short". All employees who happened to be there gave us the feeling of belonging to the company family. Tips for commendable places and those where you may be geneppt, rounded off the guide. We can absolutely recommend this tour. Frederike was just great. Thank you for the lovely evening!

Norbert und Ulli D

. from Oberfranken, 01/2018