Turbopass customers say (since October 2016)
Write your review
"
It's worth it!!!

"

It's that easy! Apply for the City Pass, pay and download it to your mobile phone - a breeze. Use of the public transport without waiting for ticket purchase and various tickets. If you're just in the middle of a city, you want to waste your time on the beautiful things :-) That's the way to use everything; just board the subway, enjoy the next bus and enjoy the day.

Jörg W

. from Lamspringe, 10/2018
"
Great city

"

Great thing, you see a lot and save a lot of cash!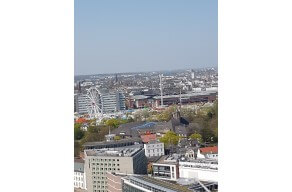 Customer from Löhnberg
, 10/2018
"
Great experiences

"

The turbo pass has fully met all criteria All attractions without difficulty to book or visit The best sights are included We especially liked the Kieztour. We would definitely recommend the turbopass if you are interested in the things it contains and also planning many of the things.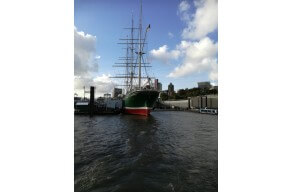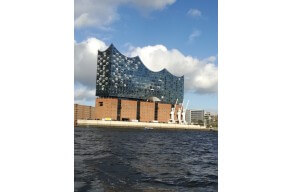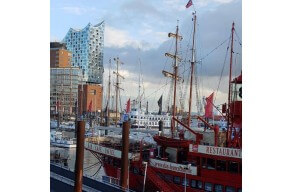 Customer from Paderborn
, 10/2018
"
Great companion for a city break

"

The Turbo Pass is a great companion for any trip to Hamburg. The most important sights are included, especially the guided tour through the Elbphilharmonie (my tip: book the earliest tour, as the number of visitors is still very low). The Hop On-Hop Off Tour (also early in the morning) was great too - we had a double decker and guide for ourselves. A tip is also the Alster tour with the old, restored steamer. A very entertaining trip with open beer from a microbrewery and very friendly staff. Very impressive also the Nikolai memorial. All in all, a must-have for the Hamburg trip!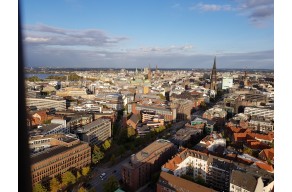 Michael B
. from Wien, 10/2018
"
Super

"

Perfect for city breaks, very easy to handle

Thomas B

. from Bochum, 10/2018
"
Very well

"

Customer from Kleve

, 10/2018
"
Must have for a Staedtetour

"

The Turbo Pass is unrestricted recommendable. Many attractions are already included without additional payment. Definitely worth it.

Customer from Erftstadt

, 10/2018
"
5*

"

Had for 2 days the city pass by telephone reservation of shipping and the leadership of the Elbphilharmonie was no problem at all, staff were very friendly. Everything worked out very well. From the meeting to the leadership at and in the Elphi, everything was very well organized. Brewery leadership was very informative and the tasting of the beer with vespers was very funny and professional. The bus ride with the red biplane was for 1 1/2 hours with a big highlight of Hamburg. Could enjoy on the Elbe in fantastic weather, the shipping in Hamburg, past the huge shipyards and the Elphi very much. Reeperbahn, Panoptikum very interesting. Unfortunately had to cancel the guided Speicherstadt tour at short notice. A short telephone INFO to the staff was enough. A whopping 6-page attractions with all addresses, phone numbers, opening times and special terms of use, such as: whether the entry is free or whether a free drink, vesper or voucher was there, everything was detailed and easily understandable listed. No matter if you went by bus or metro, everything is very understandable on the list at the respective attraction and always free. All in all, we were very surprised what you get everything with the City Pass, from the organization to the telephone reservation of the individual attractions. Can only recommend the Turbo Pass.

Silke P

. from Bayern, 10/2018
"
Good decision - Turbopass

"

From the tower of the former Sankt-Nikolai church or from the tower of the church St. Michaelis one has a great view over Hamburg (entrance fees included in the turbo pass)

Siegfried H

. from Rheinland-Pfalz, 10/2018
"
Highly Recommended. Great !!!!!

"

We have explored a lot during the 5 days and thanks to the TurboPass we have made good progress without waiting and waiting. The pass includes a lot of great stuff. This acquisition is definitely worth it. I can only recommend!

Manuela D

. from Rödental, 10/2018
"
It is worth it!

"

Customer from Nürnberg

, 10/2018
"
We can only recommend Hamburgh City Passe

"

With our Hamburg City Pass everything went smoothly from purchase to redemption and it's just convenient, you just have to know what you want to look at.

Heike R

. from Bad gottleuba, 10/2018
"
Top of the Hamburg City Pass

"

The Hamburg CityPass really works as described, everything went smoothly. Would we do it again?

Michael R

. from Bad Gottleuba, 10/2018
"
TurboPass - Really a recommendation

"

Had the 3-day pass - actually 6 stars: The included use of the entire public transport network was with the main reason. So Hamburg was in the time of not booked events to explore. Elbphilharmonietour, Kietztour, Speicherstadttour, harbor tour, Alterrundfahrt, city tour - all very well and to be recommended! Telephone reservation of events worked out. Tour organization and handling of the tickets with the TurboPass class. Tour guides friendly and nice!

Andreas Z

. from WE, 09/2018
"
TOP

"

The passport is really super good. One has many free attractions in many vivid attractions and is preferred to the entrance in front of all other visitors (eg in the dungeon). Unfortunately, Udo Lindenberg's house is only accessible with discount, but there is so much to see - museums, places, ..., that you can put these things at the end - if you still have time and desire. We are excited about the turbo passport and would buy it again and again. It is also convenient that most public transport is included and you do not have to walk to everything. Greetings Jessi

Jessica P

. from München, 09/2018
"
Highly recommended

"

Many attractions included. A special highlight are the guided tours such as on the Reeperbahn. Can only recommend this pass.

René K

. from Graz, 09/2018
"
Super Card, anytime again

"

We had great weather and thus luck with the guides, always with super nice guides, whether harbor tour, city tour (with open roof) or Kieztour (with tip on the local theaters, even discounted with the card). Also the Panoptikum definitely worth a visit. The dungeon amusing creepy. The Michl and St. Nikolai with the elevator anyway a MUST and a nice view over Hamburg enjoy.

Gertraud S

. from Wien, 09/2018
"
Hamburg

"

All happy again.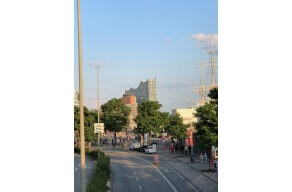 Erich W
. from Saalfelden, 09/2018
"
great thing

"

As a short visitor we had the opportunity to see some sights. Great experience.

Customer from Sachsen

, 09/2018
"
So much savings in one card!

"

Loved the boat cruise, warehouse district, and more. Maritime museum rocked!

Caroline H

. from Boston USA, 09/2018