Turbopass customers say (since October 2016)
Write your review
"
Everything worked out wonderfully

"

Everything worked just as promised. However, you have to be aware that the voucher is not a ticket yet. So you have to get the ticket at the counter first. The advantage is that you can often queue for another switch (eg group switch) with fewer people waiting. Nevertheless, it makes sense to think about certain peak times, so you do not necessarily take them with you. However, we were able to redeem all vouchers without any complaints or difficulties. Gladly again!

Lisa W

. from Heilbronn, 02/2018
"
Great for 3-4 day trip

"

Pass is great. With the London Eye, it is advisable not to drive for the morning opening hours, but around noon a little later. At the beginning of an hour and a half waiting time at noon no one else! Ticket in the big building opposite the almost lane ticket a bit difficult to see.

Jürgen F

. from Weilheim, 01/2018
"
Highly recommended for London - would buy again

"

Clear recommendation - all much cheaper and high-quality sightseeing included. Somewhat cumbersome if you buy at short notice, you have to pick up documents in the suitcase depot at the station and here it was unfortunately very expensive because they were not well informed.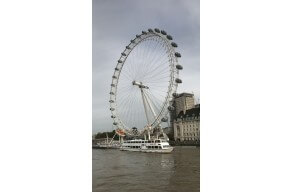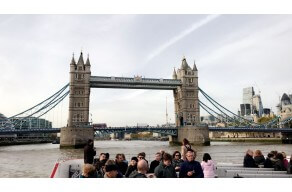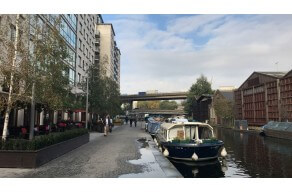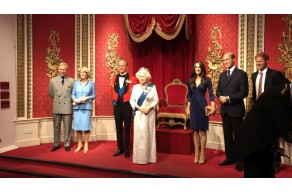 Elvira N
. from Bietigheim-Bissingen , 11/2017
"
London City Pass highly recommended

"

The London City Pass (chosen as an alternative to The London Pass) has taken our city trip to many of the city's highlights. The mixture between museums, actions, walking marches and quiet locations should be named as pleasant. We especially liked the Brit Movie Tour and Kew Garden. An insider tip: the free admission to the \"Victoria and Albert Museum\" - you pay in other cities really much ... All in all: TOP - only a lot of time to laze, if you want to use as much as possible for the money ... you also have other plans on the agenda.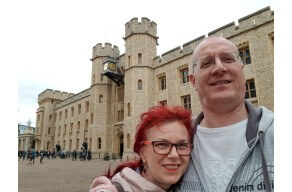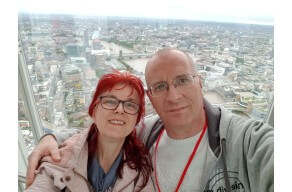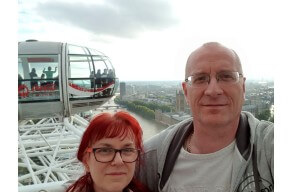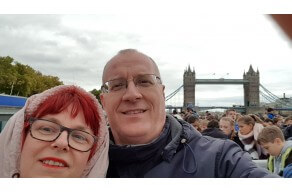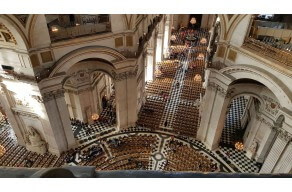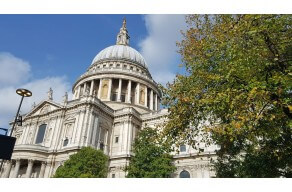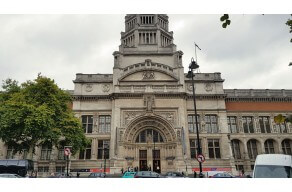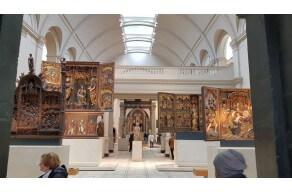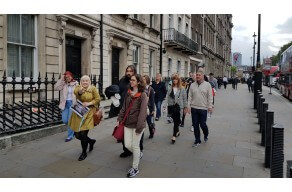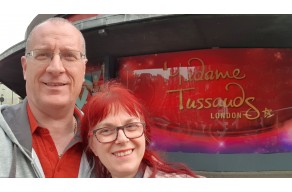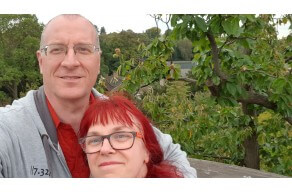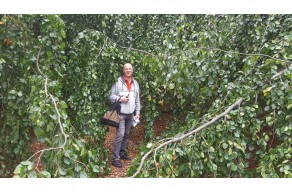 Detlef W
. from Chemnitz, 11/2017
"
Highly recommended!

"

We used the London City Pass well and for our circumstances it was better than the London Pass. You have to check in advance what you want to see. We have saved the London City Pass in any case against the normal entrance fees. We have brought many tips from the London bloggers in advance and also made then. Only to recommend before a trip a bit on the Internet to surf! Photo is a view from "The Shard".

Maria B

. from Linz, 10/2017
"
Perfect for town dinners

"

We used a turbopass for the third time. We can highly recommend it. In connection with the tickets for the Open is a great offer to see the whole sights. Always happy.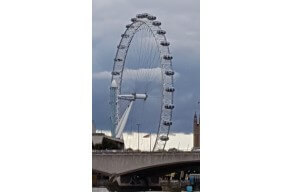 Michaela B
. from Lengede, 10/2017
"
Always worth a trip

"

Aussicht von Golden Gallery in St. Paul's Cathedral

Hedda D

. from Warstein, 09/2017
"
Family-town-town of the Lifkas

"

How a lot have seen u experienced in London! We would have liked to stay at least a week longer! Or equal for whole!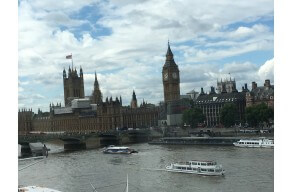 Customer from Waldkirchen
, 09/2017
"
Wonderful London!

"

Thank goodness we had the turbopass and came to our entries relatively uncomplicated and fast. Too bad that the Buckingham Palace was not also with us, we had to book extra, which was very worthwhile! For the Tower you should take at least 4 hours, there is sooooo much to see and especially the crown jewels! Especially the London Eye and The Shard liked us, from there one had a grandiose view of the whole of London! Also Greenwich was very nice and for the observatory one should also take a lot of time. Of course, it was very crowded in London but since we were there for 7 days, we could look at everything in peace, but we have not seen it all for a long time. We will be back! :-)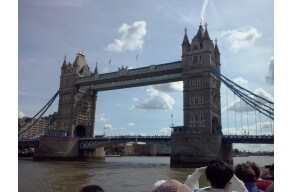 Customer from Verden
, 08/2017
"
Very good idea

"

I recommend everyone to order the Oyster-Card. You arrive in Heathrow and can go straight into the city with the underground. We were first driven by the London Eye and then along the Thames along the ship. We recommend.

Lutz S

. from Berlin, 08/2017
"
Is worth the price

"

We have looked at all the sights included and have entered almost everywhere without having to stand up! With the pass you get a lot cheaper than if you would pay entrance everywhere :)

Customer from Graz

, 08/2017
"
Just great

"

With the London City Pass it was just great. We also used to exchange vouchers for tickets, but usually did not take long. In any case you save a lot of money, if you buy in advance, because the entrance fees in London are quite high. It is also recommendable to book the passport with the public transport ticket, because you definitely need it.

Customer from Merseburg

, 08/2017
"
London is easy to explore

"

We opted for the London City Pass because, in contrast to the London Pass, it does not have to be booked per day, but 10 days. This was just perfect, since despite good planning it was always possible to postpone a visit to the next day, when it was not easy for the next sightseeing in the day. We stayed 4 days in London and the pass has covered everything we wanted to see. We have also passed several snakes, thanks to their preferred entry. It was all super described, where you vouchers for the original tickets exchanged. We were for the price all around satisfied with the London City Pass and can only recommend it.

Peter W

. from Dreieich , 08/2017
"
Simply only SUPER

"

Stayed 5 days in London. A great advantage at the London City Pass or Turbopass is that this is valid for 7 days and you can plan and install the sights according to your sightseeing tours. Tip: St. Paul's Cathedral right in the morning / morning view. From the top dome there is a great view. Enjoy the view from The Shard evenings. So you have seen both. London from above at day and at night. However, in the St. PAUL'S Cathedral there are some steps up to the dome, which you have to cope with and the narrow space (spindeltreppen). But you will be rewarded with an excellent view. Otherwise, I can still recommend the Oyster Card. At every subway station there are very nice staff, who help at the machine with the Oyster Card.

Malwina S

. from Regensburg , 07/2017
"
Very friendly and good service

"

Gladly again

Harald S

. from Muldestausee, 07/2017
"
Great way to save money

"

Tower of London and St. Pauls the best in the morning, if not so much is happening. As a supplement to the London City Pass a free walking tour with Sandeman.

Jasmin F

. from Farchant , 07/2017
"
Not without London City Pass

"

We were with a travel group and so had a lot of program, and still enough leisure to explore London on their own. At the London Eye, thanks to the City Pass from the ticket exhibition to the entry of the gondola in 20 minutes! The tower also went very fast and comfortably forward. Various purchases were discounted, many possibilities are already included in the price or cheaper, and you can wonderfully the long queues around. In addition, I can calculate from home better how much money I still need. The expensive things were already paid. Unfortunately, we made the mistake that we took the passport without the Oyster Card - that never happens to us anymore. Therefore, I strongly advise during the purchase to make sure that the Oyster Card (suburban traffic) is there. I can only recommend this passport, would never go to London without it.

Carmen F

. from Massenbachhausen, 07/2017
"
great offer

"

If you know what you want to see, the London City Pass is the place to go. We have not only saved money, but also a lot of time. The queue at the pre-ordered tickets was always shorter. No paperwork, but all tickets in one issue, very pleasant. We also found it very nice to have a map in the hand again. Super was also the reserved Oystercard. No despair in front of the vending machine, what does the card cost, how much I charge, how can I pay. Everything very comfortable. I would buy again at any time.

Nicole K

. from Korschenbroich, 06/2017
"
A nice time in London

"

A great city! There is sooo much to see. In the inner city is luckily also a lot to reach. And otherwise I can recommend the Oyster Card, with which one can easily use the good bus and metro network. The tickets worked well everywhere, there were no problems.

Michael S

. from London, 06/2017
"
Great London!

"

Great service! It was great to get the Original Oyster Card before the trip! So you could start immediately.

Customer from Deutschland

, 06/2017