Turbopass customers say (since October 2016)
Write your review
"
Super schöne Tage in London

"

Eine tolle Stadt mit vielen Sehenswürdigkeiten. Durch die Tipps im London City Pass konnten wir unsere Besichtigungen optimal planen. Dadurch auch geringere Anstehzeiten. Obwohl es in unserer Reisezeit der Andrang in Grenzen hielt. Immer wieder gerne.

Customer from Pfungstadt

, 05/2018
"
Always worth a trip

"

We took a look at all of the included sights and came in almost everywhere without having to wait any longer! With the pass you get a lot cheaper than if you would pay everywhere :)

M B

. from London, 04/2018
"
Any time

"

First wrong City Pass (child) was changed immediately and completely without complications and we were able to pick up a new one in London the next day. Thank you for great service!!

Customer from Walldorf

, 04/2018
"
London City Pass, all the best!

"

Everything good and easy. It was good that one could pick up the passport here in Hamburg instead of by post, including the Oyster bus and train ticket for London, which had been preloaded with a wish credit!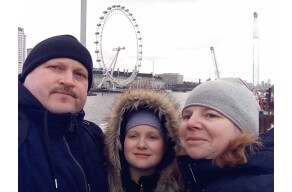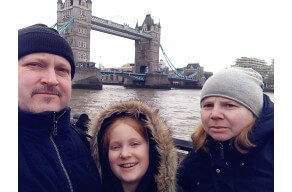 Maik K
. from Quarnstedt, 04/2018
"
Successful holiday with the London City Pass

"

We spent five days in London and were able to use the entire pass. Above all, you really save a lot and you have an approximate program, what you do. Above all, we can highly recommend the London Eye, the Shrek Adventure, the Tower of London and the Thames Cruise. We were twice at Madame Tussauds. The first time we left again because we should have 2 hours despite the pass. Then we go straight the next morning and were there at the first. Kensington Palace and the park were definitely worth a visit. We also recommend a great Café: The Elan Cafe! We also have the Oyster Card to book - but at the 5 pound activation fee is extra to pay.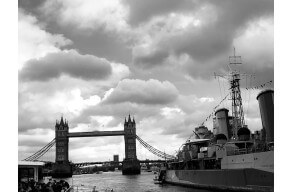 Sarah J
. from Österreich, 04/2018
"
Excellent! Exactly what we were looking for

"

I searched for a long time until I finally found it. The delivery includes a relatively thick booklet with the individual vouchers, which must then be converted into tickets on the spot. At first I was a bit confused, because I would have expected something similar to the London Pass. Cards - and go. But on the spot, the exchange was easy at the attractions. Fast Track at the Tower of London, faster entrance to Madame Tussauds. Here, however, was not the entrance specified on the coupon. We asked each other and are past the long lines. Finally only one hour waiting time, instead of obviously 2-3 hours. The pass is valid for 7 days from the first date of use so that there is no stress if you have enough time for the trip. In addition, this pass is interesting because it covers Tower, Madame Tussauds and London Eye (along with many other attractions). So we decided without further ado for the boat trip on the Thames and the SHARD visit, although we had not planned that. But was there with it. This ID is TOP !!!!! For London in my opinion the best option. Be sure to book Oyster Card!

Customer from Traunstein

, 04/2018
"
100% recommendation!

"

After having used some turbo-passes for other cities, the London City Pass was our first choice. The only queue we had to wait a little longer (30 minutes) was at Madame Tussaud's. Nevertheless, we would book again at any time over the London CityPass, because on the one hand other visitors had to wait much longer and on the other hand, even before the booking of the TurboPass it has mentined in advance in advance that a waiting period is to be expected even with this pass. In other words, we were unable to identify a possibility for an even shorter waiting time on the spot. The only thing we missed on the CityPass was the possibility to carry the tickets 'on-line' in the mobile phones - which is possible with the CityPass of other cities. Instead we had to carry the whole passport (a booklet) with us. It is pointed out in the pass that you have not separate the individual voucher from the booklet before, because it would be invalid. Conclusion: There are no hidden traps! Everything that the CityPass promises, he holds. In short: absolutely recommendable!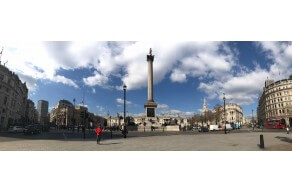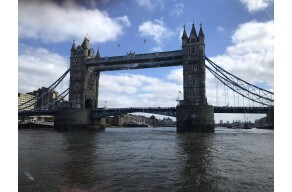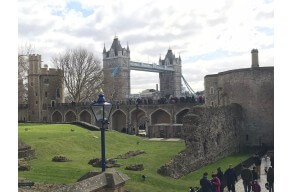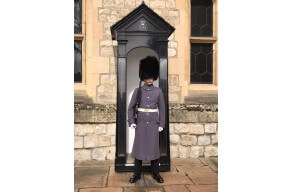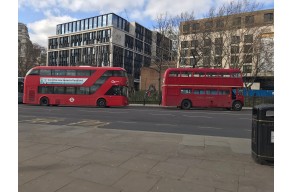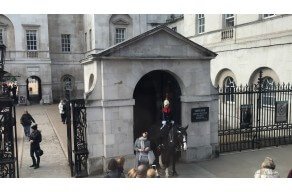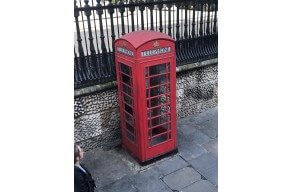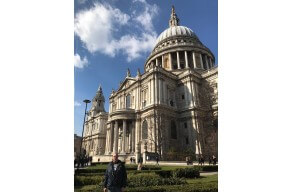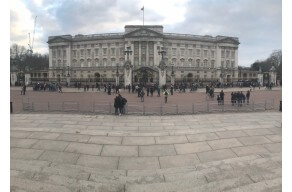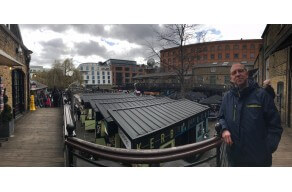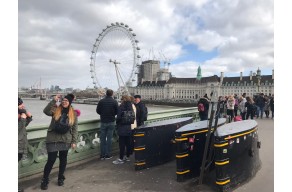 Petra T
. from Frankfurt, 04/2018
"
Everything great!

"

The London City Pass was definitely worth it. We took many attractions and for a great price. The tips for free museums and other attractions were also very good for us. Especially recommended is a guided tour in the Tower of London, where you can also look at the crown jewels.

Sabrina N

. from Deutschland, 04/2018
"
great thing

"

We visited many attractions with the London City Pass and it was great. In the totality we saved a lot.

Norman O

. from Magdeburg, 04/2018
"
class

"

London is worth the trip. We will definitely be back. Everything worked out great with the Turbo Pass.

Ilse P

. from Gösselsdorf, 03/2018
"
Very good, it's really worth it

"

London is a very beautiful city, was a pity that the Big Ben was still renovated. Would recommend to take full advantage of the City Pass, it's worth it. 5 days were almost close. We'll go back, but if the Big Ben is functional again ...

Antonio M

. from Stuttgart, 03/2018
"
Everything worked out wonderfully

"

Everything worked just as promised. However, you have to be aware that the voucher is not a ticket yet. So you have to get the ticket at the counter first. The advantage is that you can often queue for another switch (eg group switch) with fewer people waiting. Nevertheless, it makes sense to think about certain peak times, so you do not necessarily take them with you. However, we were able to redeem all vouchers without any complaints or difficulties. Gladly again!

Lisa W

. from Heilbronn, 02/2018
"
Great for 3-4 day trip

"

Pass is great. With the London Eye, it is advisable not to drive for the morning opening hours, but around noon a little later. At the beginning of an hour and a half waiting time at noon no one else! Ticket in the big building opposite the almost lane ticket a bit difficult to see.

Jürgen F

. from Weilheim, 01/2018
"
Highly recommended for London - would buy again

"

Clear recommendation - all much cheaper and high-quality sightseeing included. Somewhat cumbersome if you buy at short notice, you have to pick up documents in the suitcase depot at the station and here it was unfortunately very expensive because they were not well informed.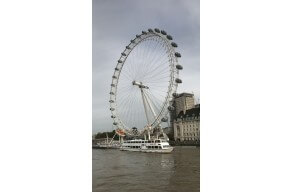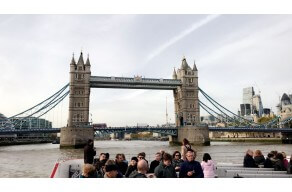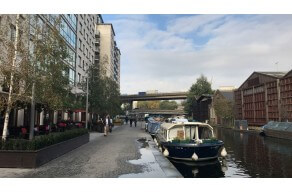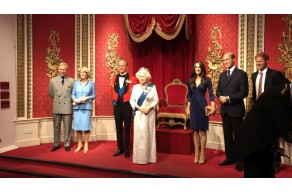 Elvira N
. from Bietigheim-Bissingen , 11/2017
"
London City Pass highly recommended

"

The London City Pass (chosen as an alternative to The London Pass) has taken our city trip to many of the city's highlights. The mixture between museums, actions, walking marches and quiet locations should be named as pleasant. We especially liked the Brit Movie Tour and Kew Garden. An insider tip: the free admission to the \"Victoria and Albert Museum\" - you pay in other cities really much ... All in all: TOP - only a lot of time to laze, if you want to use as much as possible for the money ... you also have other plans on the agenda.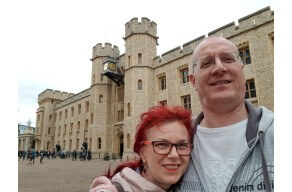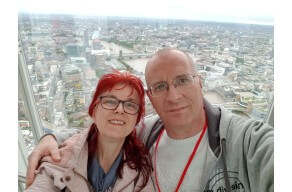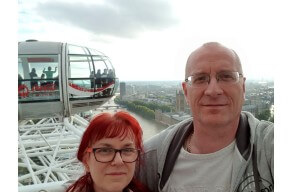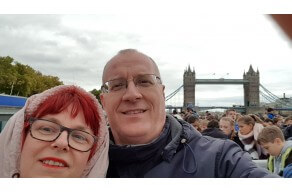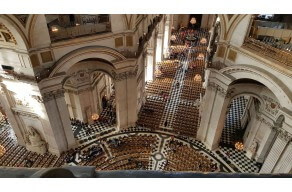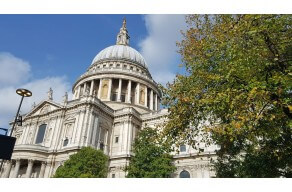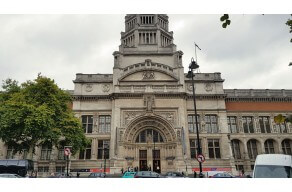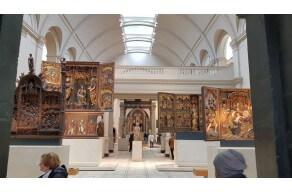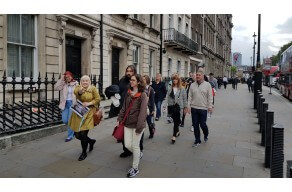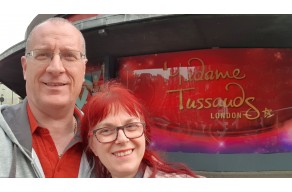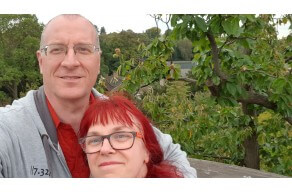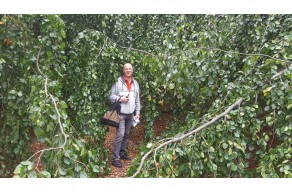 Detlef W
. from Chemnitz, 11/2017
"
Highly recommended!

"

We used the London City Pass well and for our circumstances it was better than the London Pass. You have to check in advance what you want to see. We have saved the London City Pass in any case against the normal entrance fees. We have brought many tips from the London bloggers in advance and also made then. Only to recommend before a trip a bit on the Internet to surf! Photo is a view from "The Shard".

Maria B

. from Linz, 10/2017
"
Perfect for town dinners

"

We used a turbopass for the third time. We can highly recommend it. In connection with the tickets for the Open is a great offer to see the whole sights. Always happy.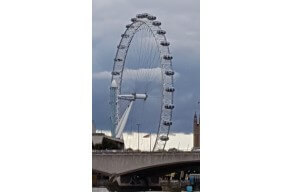 Michaela B
. from Lengede, 10/2017
"
Always worth a trip

"

Aussicht von Golden Gallery in St. Paul's Cathedral

Hedda D

. from Warstein, 09/2017
"
Family-town-town of the Lifkas

"

How a lot have seen u experienced in London! We would have liked to stay at least a week longer! Or equal for whole!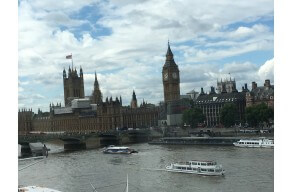 Customer from Waldkirchen
, 09/2017
"
Wonderful London!

"

Thank goodness we had the turbopass and came to our entries relatively uncomplicated and fast. Too bad that the Buckingham Palace was not also with us, we had to book extra, which was very worthwhile! For the Tower you should take at least 4 hours, there is sooooo much to see and especially the crown jewels! Especially the London Eye and The Shard liked us, from there one had a grandiose view of the whole of London! Also Greenwich was very nice and for the observatory one should also take a lot of time. Of course, it was very crowded in London but since we were there for 7 days, we could look at everything in peace, but we have not seen it all for a long time. We will be back! :-)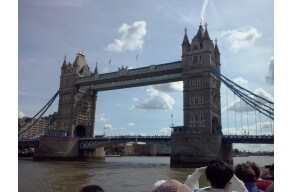 Customer from Verden
, 08/2017