Turbopass customers say (since October 2016)
Write your review
"
A nice time in London

"

A great city! There is sooo much to see. In the inner city is luckily also a lot to reach. And otherwise I can recommend the Oyster Card, with which one can easily use the good bus and metro network. The tickets worked well everywhere, there were no problems.

Michael S

. from London, 06/2017
"
Great London!

"

Great service! It was great to get the Original Oyster Card before the trip! So you could start immediately.

Customer from Deutschland

, 06/2017
"
Successful overall package

"

Everything went very well. The vouchers were solved as described without problems and one saves a lot of waiting time. I would always do so again and is only recommended!

Claudia G

. from Fulda, 05/2017
"
Very good decor

"

The turbopass is a very good opportunity to visit London, the price / performance ratio is right. However, we had to wait a long time at Madame Tussauds at "preferred entrance". Otherwise it is recommended.

Claudia L

. from München, 05/2017
"
Unique, great experience!

"

In any case, if you want to look at the crown jewels, stand at half past nine in front of the gate and look at the crown jewels first, then the rest.

Nicole B

. from Ostermiething, 05/2017
"
Everything great!

"

The City Pass was accepted everywhere without problems and we had a super time. Just a small note: The voucher for Madame Tussaud might give the impression that this is a somewhat privileged entry. This is obviously not the case, all with CityPass had to put themselves in the normal queue, for which you can then expect 2-3 hours waiting time. However, this is normal with appropriate operation, you just have to include it only in its planning.

Customer from Kierspe

, 04/2017
"
London March 2017

"

Despite London City Pass sometimes very long wait, especially with City Cruises. Otherwise favorable admission fees through the pass as a local. It is advisable mitzubuchen Oyster card for public transport is.

Customer from Taufkirchen

, 04/2017
"
Great experience

"

That was really smart and sensible to buy the pass! Have seen a lot with no queues an saved money at the same time! Could not be better!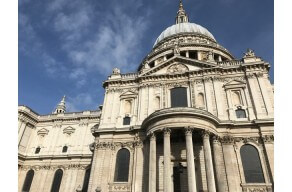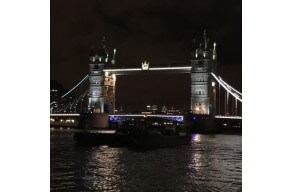 Customer from Berlin
, 03/2017
"
Great

"

We had booked the starter package for 4 days. We had beautiful experiences, no queues and the offer has absolutely paid off. I would definitely recommend it!

Marlene W

. from Berlin, 01/2017
"
Everything great

"

Prompt delivery home. We booked with Oystercard, everything worked out very well. Had to wait at no attraction long for the exchange in tickets. All in all great, highly recommended, as the main attractions in London are included.

Customer from Neustadt-Glewe

, 12/2016
"
Anytime!

"

The London City Pass was more than worth it as we could visit many attractions with it. We had hardly any wait time and could use the public transport right from the airport as the documents were delivered before our departure to London. The delivery was quick and easy. Anytime!

R. B

. from Schweiz, 11/2016
"
Good value for money paid

"

Affordable for how much you get in the pass. Had a great holiday, would recommend.

Jacob B

. from Baton Rouge, Lousiana, 11/2016
"
Four days in London

"

London City Pass is great. Especially because he is sent home. So the visit to London can start relaxed. I had also booked the map for local transport, so we could immediately after the arrival the city with the subway and the bus to explore. Also the inlet at the booked sights was problem-free.

Customer from Bayern

, 11/2016
"
Super!

"

We recommend! Very satisfied!

Daniela A

. from Bonn, 11/2016
"
Very satisfied

"

The pass really helped me narrow down what I wanted to see in London and made it easier for me to get there. The map and brochure that was included with the pass came in handy. Would recommend.

Jeffrey C

. from Baltimore; Maryland, 11/2016
"
great holiday

"

We saved money and time on our trip to London, just as advertised, and also had a great time! Loved that were had so many attractions to choose from.

Jenn M

. from Philadelphia, Pennsylvania, 11/2016
"
A week full of adventure

"

In hindsight, we were very happy that we´ve bought the City Pass. We probably would haven`t saved money at one time or another and omitted an attraction, since the interest for us attractions were included in the pass on arrival, we shopped around and all had a wonderful time in London. It is worthwhile in any case, as long as you have enough time;)

Customer from Hamburg

, 11/2016
"
flexible and easy to use

"

What we liked about the London City Pass is that you could decide where you wanna go to the minute you got there, depending also on the typical weather of course.

Pascal G

. from Charleroi, 10/2016
"
Without queuing in great attractions

"

Best liked me frankly that we had at the major attractions such as the Tower, for example, not be present, that is with small children otherwise always really stressful.

Katharina O

. from Halle, Deutschland, 10/2016
"
Good, but more choice would be nice.

"

Good, but more choice would be nice.

Bernhard S

. from Maaxhütte-Haidhof, 09/2018