Turbopass customers say (since October 2016)
Write your review
"
was worth it

"

The Turbo Pass for Hamburg was worth it, everything we claimed was available without any problems.

Rainer G

. from Oberkochen, 07/2018
"
recommendable

"

Were 5 days in London with the Starter City Pass on the way, and were fully satisfied. At the same time we booked the Oeyster card, which we can recommend to everyone. It's worth it, since we have used the city pass completely. Who wants to visit more or other, which should then take the Classic, or Best.

Linda F

. from Garbsen, 07/2018
"
Citypass for active tourists

"

Luigi in the Portugese district is a real insider tip for a very special Italian. We can highly recommend the Elfi or Kitz tour with JULE.

Leopold A

. from Wien, 07/2018
"
Great way to see Athens!

"

We had a great experience using the turpo pass. On and off bus was great and allowed us to get a good idea of all the main sites. Recommend.

Tuyen S

. from United States, 07/2018
"
Sightseeing and much more!

"

The Hamburg CIty Pass is just right if you want to do as much as possible in Hamburg, but still want to remain flexible! There is simply something for everyone;) To relax, just take a bus tour or explore the harbor by boat. The tours are highly recommended!

J. K

. from Tübingen, 07/2018
"
Recommended - everything works as promised

"

Highly recommended. All contacts, all stations are correct and work smoothly. When using several sightseeing opportunities, it is also a cost advantage that is not without. Had the 5 days pass and managed to visit a lot. The included attractions are also almost all very interesting. Bravo.

Hermann G

. from Salzburg, 07/2018
"
Turbopass - the right decision

"

We had bought the 6-day pass, 2 times a hefty bill, the flight was not even half as expensive. And we have not regretted a cent. With single booking of entries and local transport we might have saved a few euros, but maybe only. We used everything, we also got a time slot ticket to the Vatican Museums. And now the Turbopass was a hammer for the first time. We are past a 500 meter long line of people and straight in. At least 2 hours of waiting in the sun saved. For Villa Borghese you also need a time window ticket, our tip: call, in English in 2 minutes. The maps for public transport work perfectly, whether bus, metro or tram. As promised, the entry has been completed with lightning speed, the pass-through scanners accept the cards from Turbopass. We will book again, overall we have a very positive summary.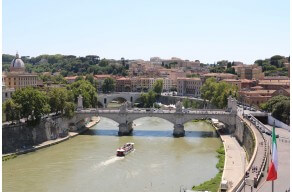 Jürgen A
. from Rüdesheim, 07/2018
"
Experience Hamburg with Turbopass

"

We were 3 days in Hamburg and for a day the turbo pass used to explore the city. We did not know the Turbo Pass in advance and were a bit skeptical at first. But in retrospect, we are very happy to have booked this in advance. First with the Hoper bus a tour through Hamburg and on the hand of the map everything marked, what you absolutely want to see and must. With the ticket you get a lot of benefits and also many free entries! There were great days in Hamburg ...

Diana. E

. from Brehna, 07/2018
"
Just genius!

"

So for me, the turbo pass is now a must. Each city break is much more relaxed ...... no eternal queuing and thus lose precious holiday time ...... in no time look at the interesting sights. Just awesome.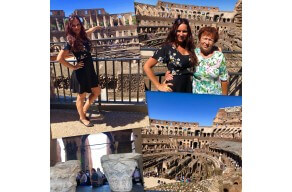 Katja M
. from Biedermannsdorf , 07/2018
"
Perfect travel companion!

"

I was really happy to use the turbo pass in Rome. This saves a lot of valuable holiday time. The perfect travel companion for me. Have used it this year already in Paris and now in Rome.

Katja M

. from Biedermannsdorf , 07/2018
"
Perfect !!!

"

It has the best price and the best and most beautiful places to visit. Buy this turbopass with no restraint I took it for 7 days and I enjoyed everything included in their offer. I will certainly remain a loyal customer. Thank you and bravo !!!

Customer from Iași

, 07/2018
"
Duty at Rome visit

"

Absolute must for a visit to Rome! Just the time you save because you do not have to queue makes this pass worthwhile! The home delivery also worked fine

Customer from Emden

, 07/2018
"
Perfect investment

"

We had booked the Rome City Pass for a 3 day city break. Everything worked out wonderfully! The cards arrived super fast within 2 days! Also on site we had no problems and could really always go past the very long queue! The best investment for those who do not want to wait long and see a lot in a short time !!

Customer from Plettenberg

, 07/2018
"
We will be back!

"

At the Hamburg City Pass there are so many excursions, best plan well so that you do not cross and drive through the city and can make the most of your time!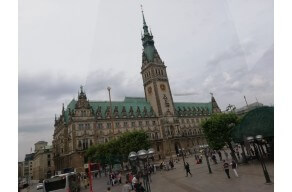 Roswitha S
. from Klosterneuburg, 07/2018
"
14 days Dubai June 2018

"

Hello It all worked out great. Burj Khalifa, Jeep Safari; Big Bus ..... If you want some English you can go anywhere without any problems. Spices buy in the souk etc. Excursions a lot cheaper than on site. The best thing is, you already know where you want to go and where something is, then even easier. So read a lot. MfG HC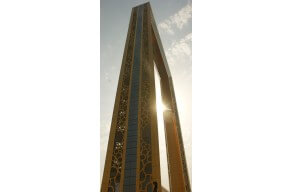 Christian H
. from Kematen an der Krems, 07/2018
"
Turbopass made our lives easy

"

We did the 2 day pass and everything was so easy. From the transportation to skipping the lines at the sites. We even got discounts on things by showing the pass. I would recommend getting this pass before your trip. It's a time and money saver. It was mailed to us within a week and the instructions were easy to follow.

Customer from United States

, 07/2018
"
Top

"

We had the turbo pass for 2 days Rome. The passport was absolutely worth the money. Especially the elimination of the annoying Ansteherei was great. Everything was as described. The service was very good. Inquiries were answered quickly, even on weekends. The delivery of turbo passes was fast. At the next city trip in any case again.

Bernd K

. from OMV, 07/2018
"
Skip the line are life!

"

Great trip, using the pass was a real pleasure, especially for the Vatican and the reductions!

The only point is that the pickup office is near the vatican, not great when you're not in this aera and not specially easy to find when you don't know where to look.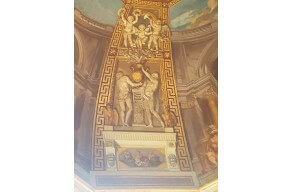 Customer from Rome
, 07/2018
"
Is it really worth it?

"

Many free entries to museums and an interesting city tour!

Customer from München

, 07/2018