Turbopass customers say (since October 2016)
Write your review
"
Nie wieder ohne City Pass

"

Perfekter Urlaubspart, ein Muss

Peter E

. from Niederpöllnitz, 05/2018
"
Great Service

"

Turbo Pass was very easy to use and really helped us make sure that we experienced every key sight in Paris that we wanted to see! Thank you

Ron C

. from Paris, 04/2018
"
Highly recommend

"

This was my first time visiting paris and cannot express how efficient the paris city pass was. I got into all of the attractions, even better because there weren't many tourists on the bank holiday weekend, we received an extra free day of the pass. bonus!
The pass included train ticket and we used it on the buses and Metro. Honestly it is well worth it. This is the most common and used pass so don't buy any other company one because we got a different one prior to buying this one and we kept going in circles. The other pass was very limited.

mehvish h

. from sheffield, 04/2018
"
Excellent option for this city

"

The Paris City Pass was undoubtedly a great help to have an incredible experience in this city. All the attractions included are very varied and you can visit totally different attractions in the same day, without paying 1 euro all day. It was much more useful and economical to have the City Pass for the use of public transport, which is an excellent way to get around in Paris. We really enjoyed the walk along the Seine River already included too. It is an option that I recommend without any doubt.

ALEJANDRO R

. from Hermosillo/Mexico, 04/2018
"
Saved us Uber $

"

The Metro was a great way to get around. We had it first day we arrived which made it easier to go from one place to the next. Saved us Uber $.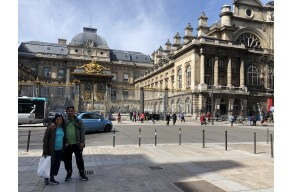 Greg R
. from USA, 04/2018
"
Saved us time & money

"

We were in Paris for 2 short days only. Turbopass allowed us to breeze through the lines saving us precious vacation time. Love the unlimited access to Metro, which was how we got around.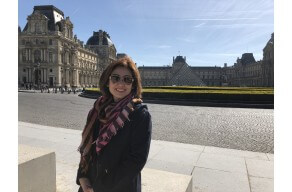 Rowena S
. from USA, 04/2018
"
Excellent package!

"

The package is excellent and very enjoyable. Full attraction wherever you go in Paris! You can use the underground as much as you can but I recommend some times to have a walk due the sights are wonderful all around.
The service assistance team was very helpful!!!
Thank you Turbopass Team!


Daniel S

. from Aylesbury , 01/2018
"
... it definitely worth it :)

"

The pizza in the pizzeria "Jimmy 2 Fois" on Rue Letort was one of the best I have ever tasted.

Customer from Wien

, 01/2018
"
Alexa

"

Happy with the Paris City Pass and all the attractions

Thanks

Alexandra P

. from Houston, 12/2017
"
Super

"

Fast shipping and except for the Eiffel Tower all the important things are included, what you have to see in Paris. Really great and only recommended

Customer from Bremerhaven

, 12/2017
"
Smooth running

"

We received the Paris City Passes very quickly. When we arrived in Paris, everything worked great. The description is very understandable and provided many useful hints. I would book it again.

Customer from Ochtendung

, 12/2017
"
Great achievements

"

Great achievements

Ariane H

. from Alzenau, 11/2017
"
Empfehlenswert!

"

Paris City Pass

Cora J

. from Berlin, 11/2017
"
Paris for a day

"

Order and delivery went super fast, everything was well explained. We were only in Paris for 1 day because I wanted to make a proposal to my partner. Paris is an exciting city where you do not know where to look first. The Turbopass is really worth it. We would book it again!

Kim-Dennis P

. from Flensburg, 11/2017
"
Great experience

"

The pickup with the pickup ticket worked very well and then it started directly. The public transport tickets could be used directly and easily. The museum pass opens up the possibilities to all important museums and to numerous buildings and is therefore an optimal companion for the trip to Paris.

Bernhard P

. from Deutschland, 10/2017
"
It was the best choice.

"

I used it and I'll do it again for sure.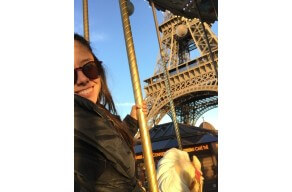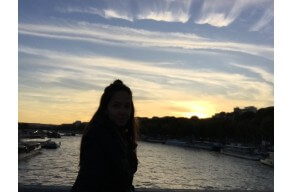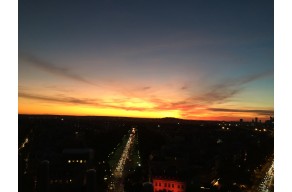 Tatiana-Elena S
. from Paris, 10/2017
"
Long live France: D

"

We were very satisfied - have seen a lot, but one disturbed me - and from the airport to the city to come. We had to wait 1 hour to get tickets. Too bad that this was not included in the City Pass.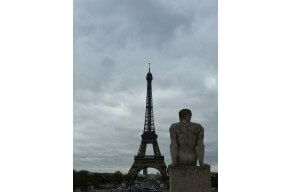 Martina S
. from österreich, 10/2017
"
Great product!

"

Best idea, great package. Easy to understand.

Marcus S

. from Wien, 09/2017
"
Relaxed on holiday

"

In many cases, we just had to pull the passport out of our pockets and were already thrown through. Scanned and controlled was rather rare. But if it has worked smoothly. Also in the ÖVN. I would have liked a map, which is marked, which sights one can visit. It is also an interactive app, where you can see what is nearby.

Customer from Sauerland

, 09/2017