Turbopass customers say (since October 2016)
Write your review
"
Smooth running

"

We received the Paris City Passes very quickly. When we arrived in Paris, everything worked great. The description is very understandable and provided many useful hints. I would book it again.

Customer from Ochtendung

, 12/2017
"
Great achievements

"

Great achievements

Ariane H

. from Alzenau, 11/2017
"
Empfehlenswert!

"

Paris City Pass

Cora J

. from Berlin, 11/2017
"
Paris for a day

"

Order and delivery went super fast, everything was well explained. We were only in Paris for 1 day because I wanted to make a proposal to my partner. Paris is an exciting city where you do not know where to look first. The Turbopass is really worth it. We would book it again!

Kim-Dennis P

. from Flensburg, 11/2017
"
Great experience

"

The pickup with the pickup ticket worked very well and then it started directly. The public transport tickets could be used directly and easily. The museum pass opens up the possibilities to all important museums and to numerous buildings and is therefore an optimal companion for the trip to Paris.

Bernhard P

. from Deutschland, 10/2017
"
It was the best choice.

"

I used it and I'll do it again for sure.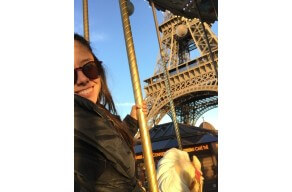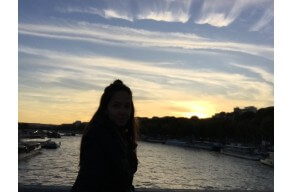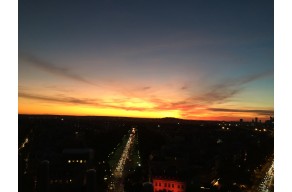 Tatiana-Elena S
. from Paris, 10/2017
"
Long live France: D

"

We were very satisfied - have seen a lot, but one disturbed me - and from the airport to the city to come. We had to wait 1 hour to get tickets. Too bad that this was not included in the City Pass.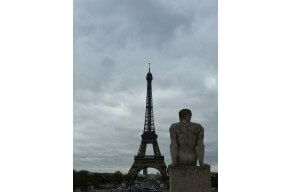 Martina S
. from österreich, 10/2017
"
Great product!

"

Best idea, great package. Easy to understand.

Marcus S

. from Wien, 09/2017
"
Relaxed on holiday

"

In many cases, we just had to pull the passport out of our pockets and were already thrown through. Scanned and controlled was rather rare. But if it has worked smoothly. Also in the ÖVN. I would have liked a map, which is marked, which sights one can visit. It is also an interactive app, where you can see what is nearby.

Customer from Sauerland

, 09/2017
"
Great time with City Pass in Paris

"

I appreciate the advantages of "partially long waiting times at cash registers with City Pass"; So one has more of the interesting sights; Also ticket for local transport is great. You can use bus and train without having to worry about tariffs. CLASS!

Customer from Viechtach

, 09/2017
"
Nice product, gladly again

"

Everything great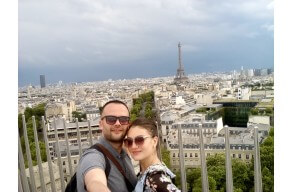 Ljubiša L
. from Villingen-Schwenningen, 09/2017
"
Carefree package

"

Super with Paris City Pass on the road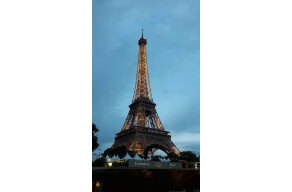 Dong Z
. from Duisburg, 08/2017
"
Very good product!

"

A must for the Kurztrip

Harald L

. from Geldern, 08/2017
"
Very helpful!

"

I used the turbopass for the first time on my trip to Paris and am very enthusiastic. We did not spend money on everything, but the only thing that did not happen (especially at the Louvre) was a lot of time saved. We have also come to sights that were not on our screen before, like the Crypte at the Notre Dame or the Pantheon. Be careful if you want to go to the towers of Notre Dame. Here you have to pre-reserve times! It is no longer possible to go spontaneously.

Maria J

. from Dortmund, 08/2017
"
Top time in Paris

"

Perfect hostel with great bus connection directly to Louvre, Notre Dame ... and the first city tour by bus (line 58). Super Spitzenmäßig. Di Loretta / Best Pizza / Rue Rodier

Ines W

. from Hannover, 08/2017
"
Paris always worth a trip !!

"

3 days Paris is actually not enough to explore everything. But with the Paris City Pass you get pre-set already nice targets with route planner and city map. This makes it much easier to plan museums and day trips. The best is (clear) the Eiffelturm fallen us. We were all high up in the top and you have a nice view of the whole city. (Unfortunately in the city pass not included) But the price is fully in order we were 2 adults and 2 children alone the Metro tickets (included in the price); The cheap Paris City Pass has already paid off. In detail, everything would have become much more expensive. A nice boat trip on the river Seine is included in the price. I only say Paris City Pass predicate very cheap, just to recommend. On the photo to see tip of the Eiffel Tower. Greetings, Udo from Münster in Westfalen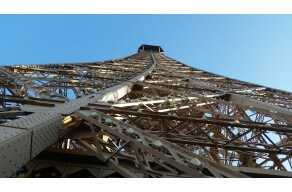 Udo L
. from Münster, 08/2017
"
Excellent value for money

"

If you have never travelled to Paris like me then you will enjoy the convenience of this pass. Even tho the pass does t cover the Eiffel Tower, it does allow you the ease of gettin on without the long line. For me what I enjoyed the most was the ease it afforded me to make the most of my trip without stayin in long lines to get into museums n attractions

Rachel J

. from Caribbean , 08/2017
"
Great idea

"

Gladly again

Gudrun L

. from Hildesheim, 08/2017
"
Good

"

Very nice Paris

Customer from Österreich

, 07/2017