Turbopass customers say (since October 2016)
Write your review
"
Super helpful

"

I would buy the City Pass again and again and can only recommend. Everything worked out wonderfully and without any problems and was very helpful. There was no worry about tickets for metro and local transport. We had a special reason to visit all sights and everything without any problems. class

Customer from Siegen

, 03/2019
"
The turbo pass again and again!

"

The RomCity Pass was great and very helpful. We were with a small child (1 year) on the way and had to queue. That was really good. The subway was helpful too. Again and again. With the entrance fees the Rome Pass is not too expensive. We would do it again and again.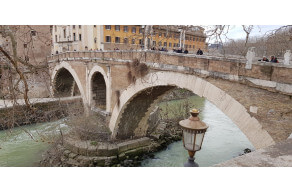 Customer from Köln
, 03/2019
"
No queues

"

Expensive but no queues, Sundays not in the petersdom long lines, excavation are recommended, Hotel Panda, Bar Angelo in the old town.

Customer from Köln

, 03/2019
"
No or little queing!

"

We used it to go around Rome using its transport system and a day of hop on and hop off. Also, best point was using it to enter 2 of the many historical sites in Rome with long queues, but bypassing it. Also bypassed the queue to enter Vatican Museum and Sistine chapel. Just for bypassing the queues , it was well worth its price.

Customer from London

, 03/2019
"
Highly recommended

"

Highly recommended

Waqar A

. from Norway, 03/2019
"
Great experience thanks to Rome Pass

"

Super easy. It has come in everywhere thanks to the pass. No hours of waiting or waiting, but right through the security check and done.

Natalia M

. from Frankfurt , 03/2019
"
Well worth the price!

"

A worthwhile purchase before you leave home. We had a booked slot for the Vatican Museum and Sistine Chapel, it worked well, bypassing the long queue outside. The day we went to the Colosseum, it was a free day, however the queue for those of us with tickets, was only 30mins, instead of the 3hrs for the free tickets, so was glad again that we had it. We did the Roma bus tour that was included as well. As we stayed out at Trevestere, it saved a lot on bus and tram fares. Very pleased with our purchase.

DuckyJo H

. from United Kingdom, 03/2019
"
Excelent

"

Life saver during my trip in Rome, with fast track I never had to wait and with the free transport I could go anywhere without stress. Recommended!!!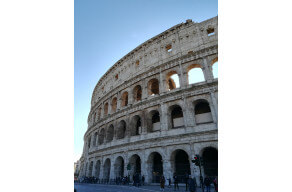 Daniel A
. from Portugal, 03/2019
"
A great experience!

"

Rome is definitely worth the trip. And if you stay at least 3-4 days, I recommend the Turbopass! Has paid off in any case. There are all the sights included and most do not have to do much. This saves a lot of time! The included guide is great and includes great tips! I still have a comment! If you do not want to go to the Roman Forum (the queue is usually very long), you can walk 500m to the entrance to the Palatine Hills. Hardly to hire and from there you can also reach the Roman Forum. ;-)

Stefan H

. from Wien, 03/2019
"
Highly recommended, always gladly again

"

We did not regret the acquisition of the City Pass and can only recommend it. The shipping was fast, the enclosed brochure was very helpful for our first trip to Rome. Sure, you can buy many services (such as the Roma Pass or tickets for local transport) on site. It was very convenient for us to have them in our hands before the trip. The price difference is irrelevant, if one uses all offers. Of particular importance to us was the unrestricted use of urban transport, in our opinion the best way to move effectively in Rome. The airport transfer from Ciampino is no additional service, as you use bus and metro. After the description in the magazine this was easy to handle. The tour on the bus we have scheduled the first day. Despite many critical opinions - we found these to be very helpful for orientation, it is already clear that the bus can not drive directly through the Vatican. We did a full round first and then got off at various points afterwards. Also, such tours can be purchased on the spot (rather not save on offers), but we did not have to search first and were therefore quite satisfied. The frequency of the buses in this company, however, is not very high in comparison, so that you sometimes had to wait a while for the next bus, but no problem, we were on vacation. Entrances to major attractions are included. Everything worked perfectly. We could have used a few more "free tickets". All offers that are not marked with an asterisk have proved to be free anyway. Unbeatable is the entrance past the endless queues. But the obligatory security checks take quite a lot of time, so we were very glad not to have to employ the magic word "Roma passport" even more. The direct transition from the Sistine Chapel to St. Peter's Basilica also worked - a very good tip! Also a good tip was the suggested trip to Ostia. Easy and quick to reach as described in the brochure. The ancient Ostia is absolutely worth seeing for history fans. All in all, we were very satisfied with the performance. Thanks for the service!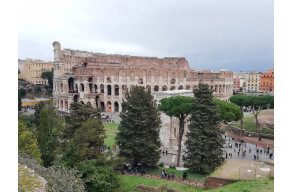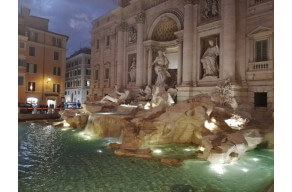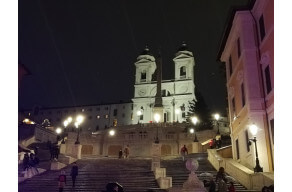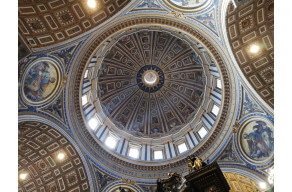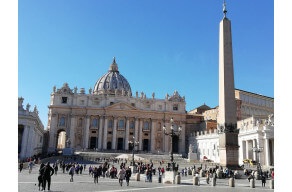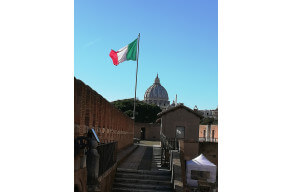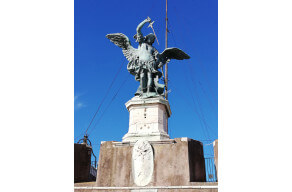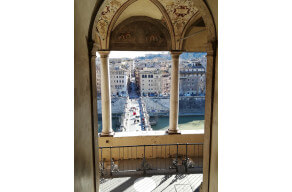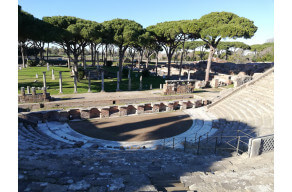 Antje L
. from Jena, 03/2019
"
Highly recommended

"

With the pass we had to quit niergens. The most important things are included.

Customer from Österreich

, 03/2019
"
Awesome

"

Shipping was perfect (my major concern) and pass very easy to use!

Customer from Paris

, 03/2019
"
Beautiful and easy with the turbopass

"

Beautiful and easy with the turbopass

Jacques C

. from Courtisols, 02/2019
"
Very practical and very nice !!!

"

everything was great, we never queued either at the coliseum, the castle or the vatican it was really nice the card was received in a pocket with all the necessary information just the tourist bus was a little outdated , and the small booklets of the attractions were not in French otherwise I recommend without problem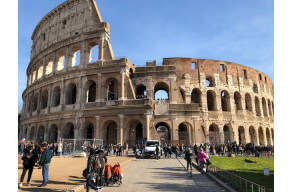 Loodjie S
. from France, 02/2019
"
It's great

"

Be mindful this pass is only for 1 day hop on and off bus, Vatican museums ir sistine chapel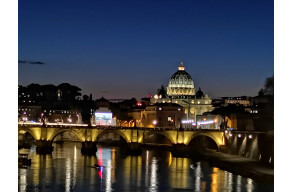 Renata G
. from Peterborough, 02/2019
"
everything great

"

everything great

Customer from Rostock

, 02/2019
"
Fabulous

"

We were very satisfied with the turbo pass. It worked fine and we had 3 wonderful days.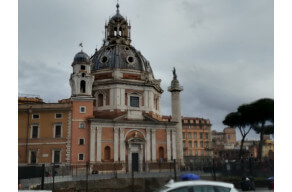 Krisztina N
. from Adenau, 02/2019
"
Rome is worth the trip, with the City Pass even more valuable!

"

The Rome City Pass is worth the price of gold. The costs you have out quickly. An important advantage, everywhere directly to the cash register and in. Alone the valuable time savings and no crowding. Again and again and get your passport, it is definitely worth it.

Customer from Fredenbeck

, 02/2019
"
Excellent customer service

"

I have used 6-day pass with public transport, and the offer is simply amazing taking into consideration that Vatican Museums are included as well.

My highlights: Borghese Gallery, Vatican Museums, Roman Forum with Palatine Hill (+ Colosseum, however Forum and Palatine Hill are out of this world! Audioguide for both objects is a must, splendid! You can literally travel into the past and be submerged in ancient history.) I visited in January, the weather was warm; there were not as many tourists as usual, so I had a great experience appreciating the historical background and surroundings.

Public transport is easy to navigate, please note that transfer to/from Fiumicino Airport is included as well! I could not be more happy with the opportunity to spend as much time as I could in Rome. RomPass made it so much more easier and enjoyable.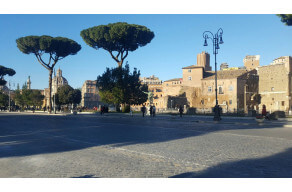 Julija D
. from Riga, 02/2019