Turbopass customers say (since October 2016)
Write your review
"
Perfect, everything from one source !!!

"

Turbopass for 3 days was exactly the right thing for us. Tip: use the Hop on hop off bus on the 1st day and only from the 2nd day public transport, then train and metro on the 4th day is still available. We will use the pass again.

Matthias T

. from Dessau-Roßlau, 11/2018
"
Super satisfied!

"

The only problem was that a student ticket was booked for the Vatican. However, Turbopass refunded me the cost of acquiring adult tickets. This was very straightforward and was handled quickly. Everything else worked TOP (delivery, reservations, etc). Would order anytime again a package!

Dominik T

. from Schladming, 11/2018
"
Experience more in Rome

"

We have experienced more in Rome, where we have saved a lot of waiting time through the Rome City Pass.

Customer from Bad Oeynhausen

, 11/2018
"
Experience Rome

"

We saved a lot of waiting time with the Rome City Pass and were thus able to experience more.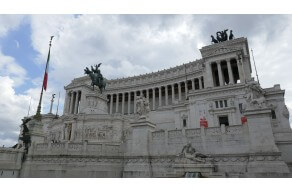 Wolfgang A
. from Bad Oeynhausen, 11/2018
"
Rombesuch unforgettable experience

"

Great thing this passport. Criss-cross through Rome, get in and get out where you feel like - simply sharp. The preferred entrance to the sights is also great. Will recommend the pass and especially a visit to the dream city of Rome.

Customer from Erzgebirge

, 11/2018
"
Wonderful October days in Rome 2018

"

With the Rome City Pass, you can get through the city with all sights. My son recommended and ordered immediately.

Customer from Deutschland

, 11/2018
"
Saved a lot of time with the City Pass

"

We were as a family in Rome with 4 adults and can only confirm that everything worked great. No queuing at the museum (except security control) and we saw the snakes where we just walked past. So you could get involved in the beautiful of the buildings, paintings, etc. The only thing that annoys are the traders, who want to give you something extra. Everything is included. So just let it stand. You should go with the public, because you get everywhere well. The appointment for the Vatican went well. You should be there a little earlier, because of the security check. Water is always somewhere free, which of course is great when it's hot outside. Again, you should leave the street vendors left. The police are trying to evict them as well. The days were of course not enough but we would buy the pass again. It's that easy.

Stephan H

. from Berlin, 11/2018
"
Great time savings !!!!

"

Why torture for hours and endlessly long lines at the entrance of the most beautiful sights (picture is the entrance of the Vatican Museum) of Rome, with this turbo pass we could happily past the waiting. Even the vendors of city tours within the city, scared off this pass, since this is included in the price. When using the subway you are fast - on the road without waiting at ticket counters. We can only recommend this pass and would book it again anytime. However, it is important that you keep the 72 hours exactly.

Kathrin H

. from Menteroda, 11/2018
"
Very satisfied, more Rome is not working.

"

We did all the sightseeing without waiting and saved so much time, we also used the tips and are very satisfied, even if it would be cheaper individually, the time saved and the stress-free organization are all worth it. Saved we have about 50 € for two but at time safe 8-10h pending, Vatican about 500m queue, ..

Gordon H

. from Bonn, 11/2018
"
Turbopass Room

"

Great and worthwhile. I am very satisfied will recommend and use again. Maria K. from Vienna 11/2018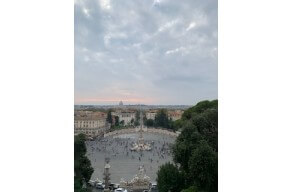 Maria K
. from Wien, 11/2018
"
Again and again

"

With the 3 days pass we got in quickly everywhere. Max 10 min for the bag checks. Also bus and subway smoothly. We had a lot of time and no stress. I can only recommend everyone

Customer from Ennepetal

, 11/2018
"
Turbopass Room

"

Everything worked great! No queuing, so you can make optimal use of his vacation time

Doris R

. from Wien , 11/2018
"
Who wants to experience Rome on 3 days, should get the Citypass

"

The price is a bit high at first glance, but only the time you save with the pass makes it more than good! At the main attractions you always have separate entrances and can pass the long queues. The public transport ticket reaches even to the Mediterranean.

Rainer B

. from Chemnitz, 11/2018
"
Great and worthwhile

"

For us, the Turbo Pass was really worth it. Of course, everyone must check beforehand whether he also uses the discounts, etc., or passes another pass. For example, those who live in the center do not necessarily need the public transport tickets, because everything is close to each other. For us the turbo pass was great and the handling is well explained and does not cause any problems. Super !!!!

Annett R

. from Sachsen, 11/2018
"
Great pass for a good price

"

I am fully satisfied. Once you have read in the magazine and understood what you can do with the passport, the passport saves time and money. I did not have to line up and the entrance fee was already paid. For me an important factor on vacation! Everything went well :)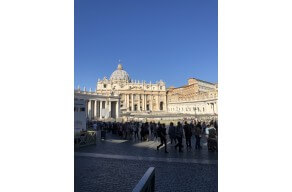 Marlene M
. from Hannover, 11/2018
"
It's easy with the Rome City Pass ...

"

Easier and more relaxed through this lively, vibrant city. With the pass you save annoying, hours queuing at the sights, as you get through separate entrances faster to its destination. Especially for short breaks I can highly recommend him. Thanks to its flexibility, you can explore the city on your own without any requirements (with the exception of the Vatican visit, which is on time). With the free use of the metro and train, you can even spend a relaxing day by the sea and Lido. At the "Join In Museum" Leonardo da Vinci you get on the entrance 2 € discount. (is not much, but a delicious ice cream pops out easily) The museum is definitely worth a visit. There is history for young and old to touch.

Andreas T

. from Deutschland, 11/2018
"
Great short trip to Rome

"

With the turbo pass just past the snakes, great !! So you can visit a lot in a short time!

Martina M

. from Potsdam, 11/2018
"
Super handy

"

Customer from Zürich

, 11/2018
"
Super

"

Was just great to pass the queue and just the security check and you're inside. This really saves a lot of time.

Customer from Krottendorf-Gaisfeld

, 11/2018
"
Super

"

We stayed in Rome for a week and had the Rom City Pass for 3 days. We were able to set the day and the time to visit the Vatican Museums including the Sistine Chapel before our trip. We arrived 15 minutes before the scheduled time and were able to jump in directly to an entry for passport holders and without waiting. Outstanding! The use of public transport without a thought to buy ticket (you can not buy tickets from the driver) etc. priceless. Get in and ready. No matter what line or metro. Coliseum, separate entrance, 0 minutes waiting time. Roman Forum (short wait) Castel Sant'Angelo, everything in it. Finally, the ride on the Hopp on Hopp off bus. Glorious. Individual prices of the services would be more expensive. We could not even use all services (other museums, etc.), because we did not have enough time. For a relaxed Rome stay absolutely recommended !!! We will also use the City Pass for other cities.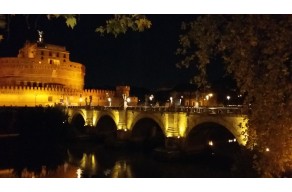 Dirk D
. from Mönchengladbach, 11/2018