Turbopass customers say (since October 2016)
Write your review
"
worthwhile

"

The card saved us a lot of waiting time. Apart from the money we have saved with it, that was actually the outstanding feature. Very good

Gerhard P

. from Niederziert, 03/2018
"
Top

"

Room

Kerstin Z

. from Potsdam , 03/2018
"
Great pass

"

Many advantages

Customer from Dresden

, 03/2018
"
Rome City Pass is highly recommended

"

Has absolutely paid off.

Customer from Sachsen

, 03/2018
"
Excellent service and very economical

"

I recommend to all tourists Turbopass, is a very cheap journey with them and no timeless to the museum tails.
Thank you for everything!!!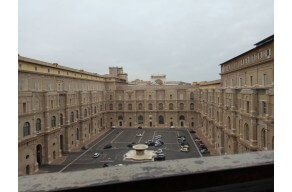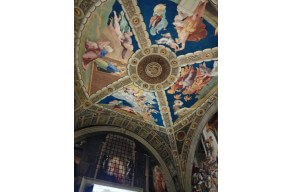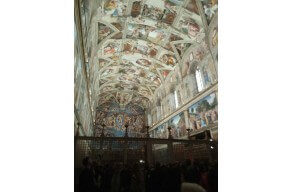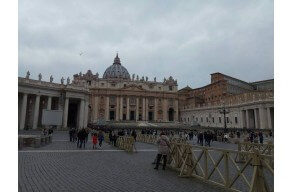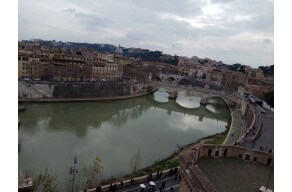 Customer from Moldova
, 03/2018
"
Great attractions - saved a lot of money

"

We have already bought the City Pass a second time. (The first time for Paris) We have used it extensively, especially for public transport. Just scan the pass and get in ... A Hop On Hop Off ride was also included (worth 20 Euros) - very useful was the pass in the Vatican Museum and Coliseum. Nice if you do not have to spend hours waiting! We marched straight into it each time. Of course, everything was already paid ... Highly recommended are also the Roman Forum and Castel Sant'Angelo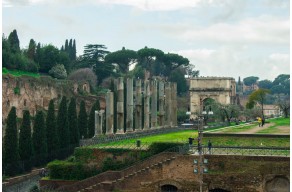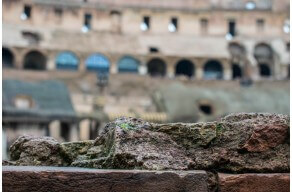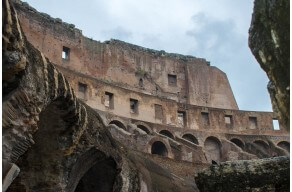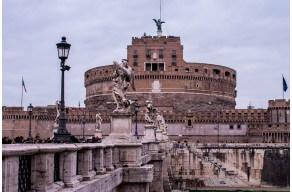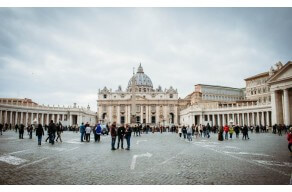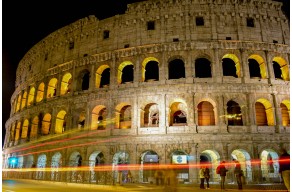 Judith S
. from Eschweiler, 03/2018
"
Trip to Rome

"

Petra G

. from München, 03/2018
"
Very good choice!

"

Price-performance very neat. Service top. And there were many helpful tips.
"
Great value

"

We bought a 3 day Turbo pass 72hrs which proved great value especially with free public transport on bus and metro, but we could of managed with a 2 day pass

You can stretch a 3 day pass over 5 days or 2 day pass over 4 days
Use days 1-3 (3 day pass) for Roma pass for public transport and access main sites coliseum etc or Days 1-2 (for 2 day pass)
Next ie day 3/4 visit Vatican sights using voucher
Last day ie 4/5 use hop on hop off bus ticket and visit landmarks in Rome
"
The Rome City Pass is a very good investment

"

We had the 6-day pass and got our money's worth, the integrated transport ticket is just great. Since it is really easy to reach everything in Rome by bus and train. Furthermore, the preferred entrance to the Coliseum and Roman Forum is no less great! Of course, the visit of the Vatican Museums was also very easy. Other museums were also easy to visit. So the City Pass is a worthwhile and recommendable thing that we did not want to miss!

Customer from Bottrop

, 03/2018
"
Rome

"

Rome amazing!!!

Pantelis K

. from Rome, 02/2018
"
Very good

"

All the attractions enjoyed thanks to the Rome City Pass

Theodor S

. from Baden bei Wien, 02/2018
"
Rome in January, always worth the trip !!!

"

The Rome City Pass is a great thing, no waiting, no waiting, just waiting for the line to pass and good. Only the public transport we had not used since we walked everything on foot. Made so on the day about 25 kilometers. Sounds like it is, but does not really matter in Rome, because all the sights are so close to each other that you do not even notice it. Rome is a great city and always worth a visit. The City Pass is to be recommended. Greetings M.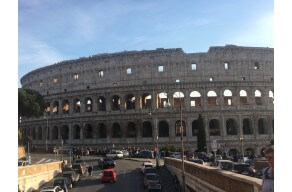 Martin W
. from Saarland, 02/2018
"
Rome January 2018

"

The Turbopass was really great to use. It was well worth the money because you were able to do 2 main attractions with free entrance..also other attractions half off the original price. The hop on hop off bus was also great. We also liked that the bus and train service was included. The only issue we had which was not any fault of Turbopass was this was our 1st trip there and people were trying to get you to buy tour guides with audio, which is not included with turbopass. Our recommendations would be to go inside and buy..it may be cheaper. Our experience was great and enjoyed ourselves and we would go back and use the service again. Thank you.

Customer from Germany

, 02/2018
"
Just great!

"

It was easy and straightforward, I can only recommend it.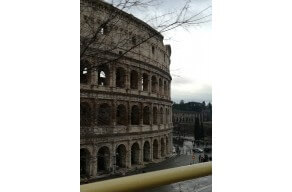 Customer from Wien
, 02/2018
"
Rome in January

"

So everything worked out great. The purchase, the delivery of the documents without complaint and also the guide in book form was helpful. Only on the city tour by bus (hop on, hop off) it would be helpful not to have been exclusively dependent on the one organizer. We felt other buses drove much more often. Rome in January is not so crowded, even the Vatican is not and at temperatures between 12-18 degrees you can not complain.

Customer from Luckaitz

, 02/2018
"
Rome Visit.

"

Great group great company went out of there way to meet and exceed our expectations.

William Lee W

. from RUDESHEIM AM RHEIN, 01/2018
"
Recommended investment

"

The Rome City Pass is worthwhile in any case, no waiting at the queues and the public transport eliminates the annoying booking of single tickets. The order and delivery worked without any problems.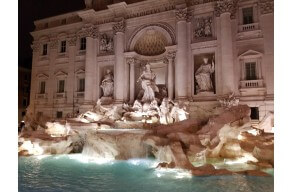 Customer from Ratingen
, 01/2018
"
Made our trip better!

"

The 3 day pass was worth it's money! Mostly for the skip the line tickets at the Vatican and Colosseum, but also it was great to have public transportation available without worrying where to buy tickets.


Octavia R

. from Romania, 01/2018
"
Super satisfied with the Rome City Pass

"

Have the pass ordered 14 days before our trip, was delivered within 1 week. We had the pass for 3 days, as are the entries for the Castel Sant'Angelo and the Roman Forum here. We have also ordered access to the Vatican Museums. Are very satisfied with the pass and can only recommend it.

Herbert B

. from Krieglach, 12/2017