Turbopass customers say (since October 2016)
Write your review
"
I can only recommend it to everyone !!

"

Turbopass by passing queues will make the journey even better. I can recommend it to everyone.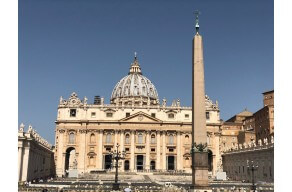 Lisa-Marie K
. from Graz, 07/2018
"
Useful travel document

"

For me, the Rome City Pass was very useful and helpful. So I was able to relax using the metro and had at different attractions (eg Coliseum) preferred admission, discounts and even free admission. In this way, one can leave the many "Skip the Line" tour providers on the left side, which bring you with overpriced offers on the long queues in the corresponding attraction. Incidentally, it actually works: children are also admitted to the station with the parent who owns a Rome City Pass, and can then buy their tickets as normal. So: ask inleters at which entrance you can get in with the Rome City Pass and then bravely pass the snake with the kids!

Helmut Sascha K

. from Birkenwerder, 07/2018
"
very satisfied

"

This pass saves a lot of time in terms of queuing at the sights. The combination of using local transport and visiting the Vatican is great. This pass is highly recommended.

c. m

. from München, 07/2018
"
Everything great!

"

We ordered the Roma Pass 3 weeks before our holiday, after 8 days we received it. There was a lot of good and useful information. Everything worked well and can only recommend this pass.

Christoph S

. from Bergisch Gladbach, 07/2018
"
Three good pass

"

No complaints. All that is proposed in this pass is a good value for money. No worries with the pass during the 3 days. I start again at 100%

Alexandre J

. from Biarritz , 07/2018
"
Great pass

"

The offers included in the Rome passport are very numerous and you even save a little money. Everything worked perfectly, you never had to queue up and you can visit many museums. Very interesting. Cool was also the included ride on the HopOn HoppOff bus, because you could see a lot more and also information was given. Can only recommend the passport

Customer from Wien

, 07/2018
"
Worth the price! Convenient and saves time!

"

We stayed in Rome for 10 days.. purchased the six day pass. We were able to hop on hop off using metro transportation etc. we walked right into the Vatican (5 min security line) also the Colosseum in less than five minutes..


LINDA M

. from USA , 06/2018
"
Good pass

"

It was worth it No queuing at the Coliseum

Margrith B

. from Mägi, 06/2018
"
Alles Prima

"

If you arrive by car, rent a place in a car park. And then use the public transport. Everything can be reached by metro and everything included in the Rome City Pass.

Ralf H

. from Erfurt, 06/2018
"
Great pass

"

The pass is for all the class who also want to visit many museums.

Karin E

. from Berlin , 06/2018
"
Seamless experience in Rome

"

The three day Turbo Pass for Rome was a very good buy as it permitted us to skip the line at three attractions. We did not have to queue for more than ten minutes otherwise queueing times could have been between two to three hours! The free travel on public transport was also very welcome and we made very good use of it on trains, buses and trams. I would recommend this to all my friends and family.

Customer from London UK

, 06/2018
"
Florence very nice experience

"

We were in Florence beginning of June and our City Pass was very useful allowed us to go fast in Uffizi and Accademia, incredible experience in front of that masterpieces.
Da Vinci Museum and Casa Buonarroti full of interesting objects of art, walking tour very nice to make.
Thank you
"
PERFECT!!

"

Only one word!! Perfect! Has everything worked tip top and works .... like again

Christian M

. from Bozen, 06/2018
"
Room-tourism

"

Helmut S

. from NRW, 06/2018
"
Great

"

This pass is highly recommended. Alone at the Vatican we would have stood for a few hours at 30 degrees heat. So we were inclusive security check in 10-15 Min.drinnen.

Herbert D

. from Salzburg, 06/2018
"
Save time & enjoy Rome

"

It is the second time we use the turbopass and it was as good as expected. We could access main attractions without waiting 2 hrs queus and moved around the city by metro. Highly recommended to save time and enjoy the city!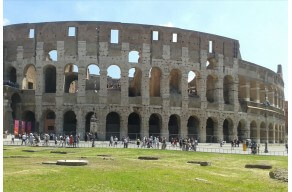 Iciar I
. from Spain, 06/2018
"
Great getaway with the citypass

"

Thanks to the Turbopassteam. I lost the ticket and you could help us.

Martin K

. from March, 06/2018
"
Rom City ( Super )Pass

"

One can only recommend, while others stand on the long queue, they go through easily. Top card.

Ralf F

. from Deutschland Bochum, 06/2018
"
It worked well!

"

With the passport we could simply look at all important sights for us or book in advance if necessary. They are all prepared for it. We had a very nice time and would recommend it again and again!

Customer from Köln

, 06/2018
"
Great passport, was very worthwhile, longest waiting time 5 min.

"

Super pass. We had virtually no waiting. Have seen in advance what our attractions cost admission and were cheaper with our children. Did the pass well: hop on hop off bus, metro, everything around and in the Vatican, Colloseum, Circus Maximus, Castel Sant'Angelo,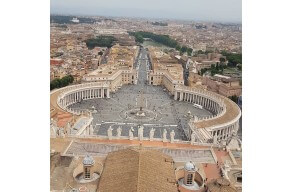 Customer from Laupheim
, 06/2018