Turbopass customers say (since October 2016)
Write your review
"
Rome from 29.10.-05.11.2017

"

Rome City Pass is great, so it was not necessary to queue for a long time either in the Coliseum or in the Vatican.

Rainer B

. from Kempen, 11/2017
"
Trip to the eternal city

"

Were wonderful days in Rome. Since we were traveling by car we could also visit the beautiful cities of Florence and Bologna. The turbo pass was perfect for us because train and bus tickets were included ... also the entrance to the Vatican Museum and the Castel Sant'Angelo were already booked. Thus, one saves the ever-long queue and can directly and without much waiting in the museum

Alexandra H

. from Gleisdorf, 11/2017
"
Very good

"

The City Pass I would recommend any traveler to Rome. Just the time you save yourself, that you do not have to queue in the length, this pass is awesome!

Martina S

. from Österreich, 11/2017
"
great thing

"

You can only recommend the city pass. No waiting time and a lot of free admission are just fun

Matthias S

. from Hohenroth, 11/2017
"
Very nice days

"

Thanks to the turbo pass we could spend a carefree time in Rome. Without thinking about tariffs, we could use all public transport. The city tour was an experience, especially since we were able to board and get off at each stop. For Vatican visit but we also booked a tour in Rome, which was also top. The pass is not quite cheap, but for someone who wants to explore Rome by himself NS much, very helpful. The order and delivery worked without any problems.

Anna S

. from Greven, 11/2017
"
great thing

"

My grandson and I-grandma - were very satisfied !! Greetings from Baden Traute

Traute L

. from Baden Austria, 11/2017
"
Top

"

Everything worked and worked as described. Past the snakes and faster to the sights. Easy handling in the metro. Rome is definitely worth a visit.

Klaus A

. from Klagenfurt, 11/2017
"
Great holiday with the city pass

"

My son (16) and I stayed in Rome for 5 days. We used the Rome City Pass extensively and were thrilled that everything worked so well. Highly Recommended!

Andrea L

. from Greifswald, 11/2017
"
A wonderful holiday in Rome

"

A wonderful holiday in Rome

Daniela W

. from Salzburg, 11/2017
"
Topp - Rom City Pass

"

Super!

Customer from Jena

, 11/2017
"
Everything great

"

Everything was great as promised

Steffen M

. from Deutschland, 11/2017
"
Absolutely recommended!

"

I'm very glad that we decided to go for the turbo pass, we chose the 6-day option, everything went great and we had a wonderful and uncomplicated week in Rome. Alone because of the long lines worth the whole thing (at Coliseum and Vatican in particular), my son found it great, always to be able to go straight forward and be waved through. It's also a good idea to get a turbo-pass for the children (this is the only provider where there is a discounted version for children), although for most of them it's free, but what good is it if you're not on your own But for the free kids ticket but still in the queue. A wonderful tip for RomaPass owners in the brochure also spared us the biggest queue for St. Peter's Basilica and the dome and the included city map was also great. We have used the city tour twice in one day - here it should be emphasized that it is very well the HOP ON & OFF variant, unlike many passport comparisons shown - we have the tour once during the day and once with lighting made in the evening, the blue buses of this provider we also liked the best, as you can sit open top and without a roof. There are headphones that you can plug in next to the seats, who does not want to listen, who likes, has the choice between different languages ​​and musical accompaniment to :). The fact that you can use all the means of transport with the pass and never have to dig for change, we found wonderful, we could go to Ostia and the sea (the entrance to the impressive Ostia Antica is also there). My son really wanted to go to the Hard Rock Caf'e, here too the turbo pass was an advantage, despite a long waiting time we immediately got a table, an extra gift when shopping in the shop and 15 percent on food and drinks. And that's just one example of many extra perks. So all in all, if you do not just want to run and not see any attractions in Rome, I'll buy the passport again on my next city break.

Anna Elisabeth P

. from Köln, 11/2017
"
Very good

"

We were in Rome for the first time and were skeptical of whether the passport really worked and if everyone knew it. But it worked great, even past the snake. The most overwhelming we found the Colosseum. We would buy the pass again and again, also for other cities.

Customer from Dortmund

, 11/2017
"
Super

"

I can only recommend it, above all, that you never have to wait is a big plus. The use of public transport is also a great advantage.

Andreas K

. from Greifswald , 11/2017
"
Great refund process!!!

"

Very disappointed that my trip to Rome was cancelled and was worried about losing all my money. I was able to easily return the passes (minus a small fee) and once I sent them back I got a refund - it was so easy!!!

Can't speak about a trip experience, but their admin and customer support is great.

Thanks :)

Lauren-Xante C

. from Bristol, 11/2017
"
Rome City Pass was everything as promised!

"

We loved everything about the Rome City Pass, from the \"sightseeing package \" delivered to us a month before our trip, to the easy use of every card included in it. We use the buses and subways as if we had lived in Rome all our lives. We loved the \"head of line\" privileges, especially with the enormous crowds that were in those lines. We highly recommend this package to anyone going to Rome. It really helped make our vacation memorable.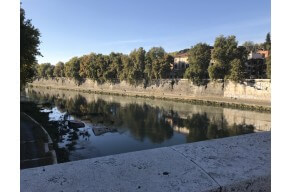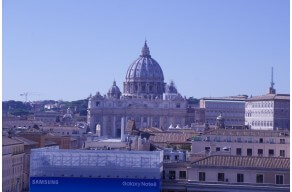 Chester H
. from United States, 11/2017
"
Rome is fun with Turbopass!

"

If you use the three-part pass (3-day pass) skillfully, you can actually use it very well for a week in Rome. Admission always immediately, without waiting, that was really very pleasant. For the Forum, the Colosseum and the Palatine, admission is also valid for two days. that makes sense, then you can relax and watch everything. If the PC sees it differently at the entrance, the really nice entrance staff at the ticket counters will help you. We had a great stay with our daughter and certainly use this service again!

Catrin M

. from Schleswig-Holstein, 11/2017
"
Discovery Tour Rome

"

Rome is always a journey, there is so much to discover here. There is a nice spot for almost every corner you can bend. The turbo pass helps to use the time meaningfully. The regular lines for the main attractions were incredibly long. With the Turbopass one is in 15 minutes in it.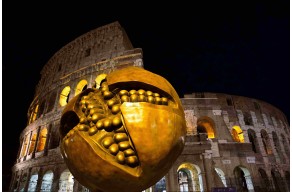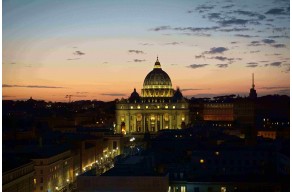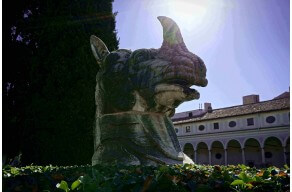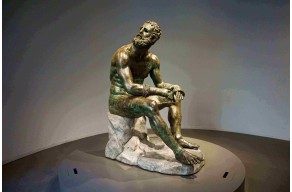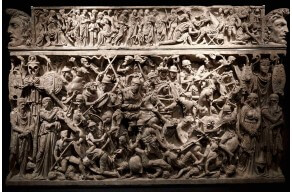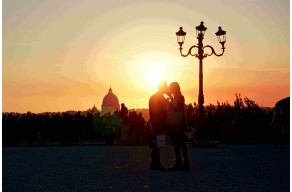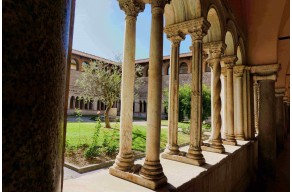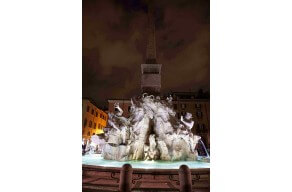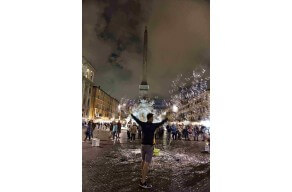 Nicole S
. from Ulm, 11/2017
"
Great thing the City Pass!

"

A beautiful viewpoint is the Castel Sant'Angelo, from here you can see beautiful the ancient buildings of Rome.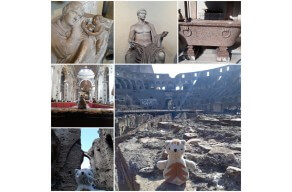 Kitty H
. from Bockenem, 11/2017
"
Great, an absolute must for every traveler in Rome !!!

"

The world's best tiramisu is not far from the Spanish Steps in Bar Pompi. Only to be recommended!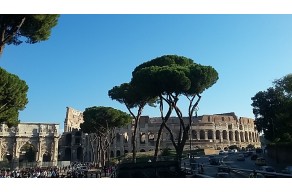 Petra M
. from Erligheim, 11/2017