Turbopass customers say (since October 2016)
Write your review
"
Unconditional recommendation

"

Very good offer to get to know Rome

Walter F

. from Eisenstadt, 12/2017
"
very convenient

"

The 3-day city pass was ideal for Rome. I can only recommend it.

Customer from Langenfeld

, 12/2017
"
Good investment

"

The Rome City Pass was definitely worth it for 3 days in Rome. Thank you

Customer from Teltow

, 12/2017
"
recommendable

"

It is definitely worth booking the tickets in advance, especially the skip the line tickets (which you have to pass in turbo) because the lines are infinitely long and the people are waiting for several hours.

Customer from Solms

, 12/2017
"
Easy to use!

"

When we received our Rome City Passes, we were very excited. It was all well presented and came with information books which were very useful.
The Rome Coty Passes saved us a fortune and ensured we didn't have to worry about paying to get into attractions.
My tip would be to plan where you're going on each day as some of the attractions around Rome aren't very well signposted.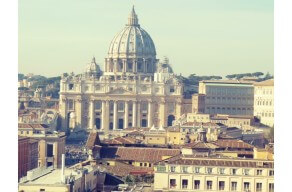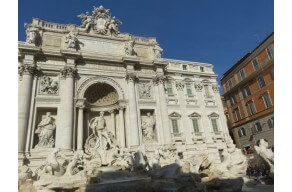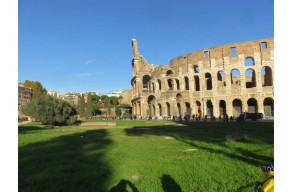 Customer from Isle of Wight
, 12/2017
"
Top

"

The booklet with the tips and instructions is great ... I have saved by a tip the hour-long queue at St. Peter's Basilica ;-)

Nicole M

. from Schweiz, 12/2017
"
Highly Recommended!

"

My expectations were exceeded. Rome with the Rome City Pass helps to save time, you are extremely flexible, because you can travel with any public transport and was great for me personally, that a beach visit was also included! Any time! Munich, 11/2017

Customer from München

, 12/2017
"
Rome worth the trip

"

Rome worth the trip

Customer from Neufahrn

, 12/2017
"
Everything worked out great!

"

Had the 3-day pass for Rome and it all worked out wonderfully. No waiting at the queues and on the spot everything very well signposted. Gladly again.

Mateusz N

. from Aschaffenburg, 12/2017
"
Should you have

"

Definitely a must. Jerk past the snakes. Bus rides in there. Admission museums and Colosseum etc. included. It was a pleasure!

Frank B

. from Greimersburg, 12/2017
"
Carefree package for the first visit

"

I only had five days and have flexibly spread the 3-day tickets over four days. At the beginning of November it was a bit more relaxed at the cash registers. The cards were even easier, especially in the Vatican Museum. Nice was the tip to join in the Sistine Chapel of a tour group to save himself a second queue before the security checks on St. Peter's Basilica. I ate well in the evening right next to my hotel Terme Olimpia in the restaurant \"Graziealdioevenerdi\", but that opened only from 18.30. There as well as in this hotel I felt very well. Furthermore, I recommend to go up to the Piazza del Popolo Sprinbrunnenhaus. Above this house you have a good view over the square towards St. Peter's. If you go further through the park to the south, you can reach the Spanish Steps (upper area) in about 15 minutes.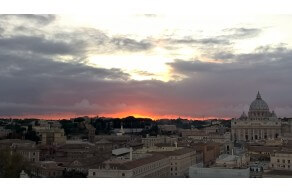 Arne W
. from Berlin, 11/2017
"
Great investment

"

The Rome City Pass has saved us a lot of time. Can you recommend for any city trip only.

Customer from Deutschland

, 11/2017
"
Easy peasy

"

Bought it, went to Rome, did everything it said we would ... It's awesome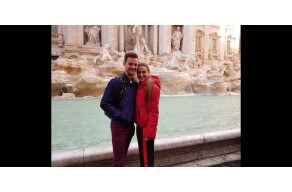 Matthew F
. from Geneva, 11/2017
"
Good investment

"

We were in the Vatican in a quarter of an hour thanks to the Rome City Pass and in the Coliseum in five minutes. The Vatican queue was awfully long and we were very happy with the fast entry with the pass.

Customer from Duisburg

, 11/2017
"
Experience Rome with the City Pass

"

Thanks to the Rome City Pass, we have spared any queuing, especially at the Coliseum was worth the gold. The queue was so long at noon that I would never have been there, but with the pass we could just go through the group entrance and were right on the security check. Also in the Vatican, here we had a fixed time (12) and as the Germans are, we were over punctually and 2 hours earlier, we showed our ticket, we were told only on the booked time, but let us anyway purely, which was really great. In addition to the Hop on Hop off Tour, we also took one or the other museum with us and also used the public on one day, which made everything work smoothly. Due to the lack of waiting, we were through our program faster than thought and could then Rome without any time pressure on us. I advise everyone who only 2-3 days in Rome to get the pass, because it creates everything loose flaky and still has time to enjoy!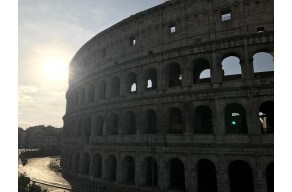 Nina K
. from Balve, 11/2017
"
Any time!

"

Everything worked great. At the sights we did not have to queue and usually pay nothing. We ordered 6 tickets, but one of our friends could not come with us at short notice, so we had to cancel a ticket. That was not a problem, we got the bulk of the ticket back. Therefore at any time again and from us a recommendation.

Luisa S

. from Deutschland, 11/2017
"
Der Rom City Pass

"

was great

Ralf K

. from Gelsenkirchen, 11/2017
"
A successful thing!

"

Thanks to the turbo pass you can elegantly pass all the queues. Everything is organized and the ticket for public transport makes you mobile. Highly recommended is the hop on hop off tour.
Customer from Neu-Ulm
, 11/2017
"
Ideal travel companion

"

Rome City Pass Rome lives up to its promise. Past the queues and see more of the city. Public transport without the hassle of booking single tickets, simply convenient. Increases the quality of experience significantly.

Customer from F aus D

, 11/2017
"
Everything great

"

Many Thanks!

Sven H

. from Deutschland, 11/2017