Turbopass customers say
Write your review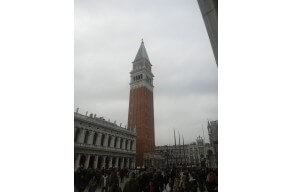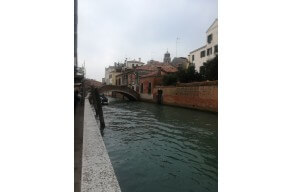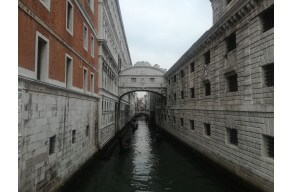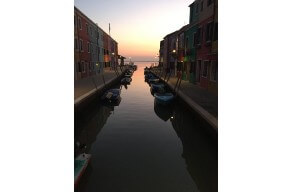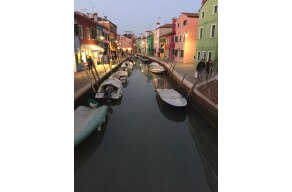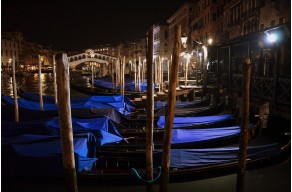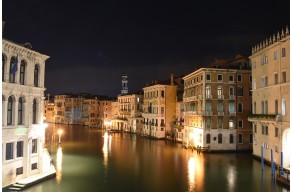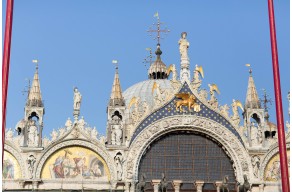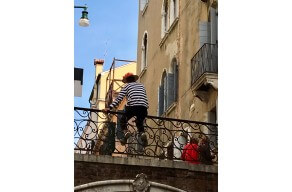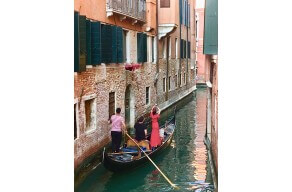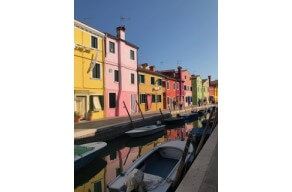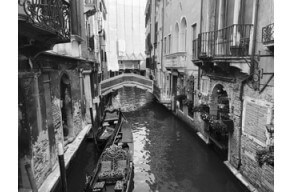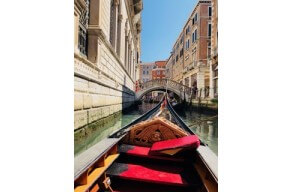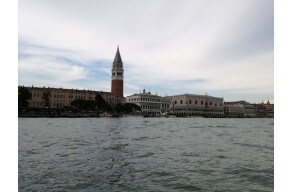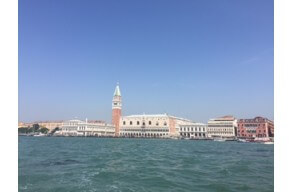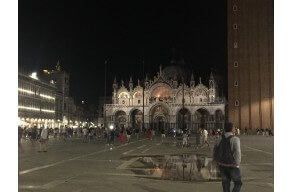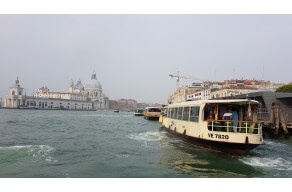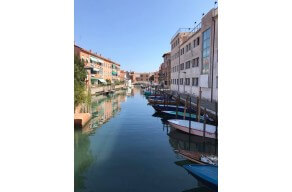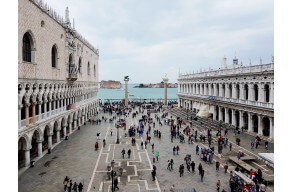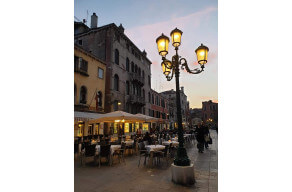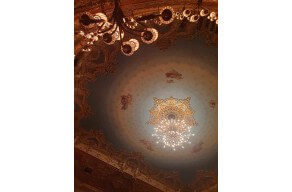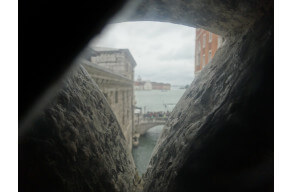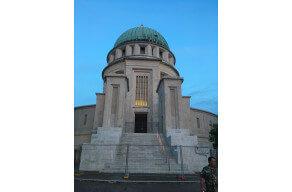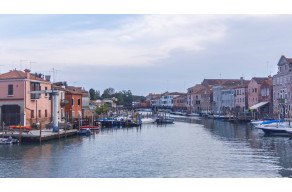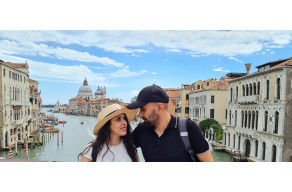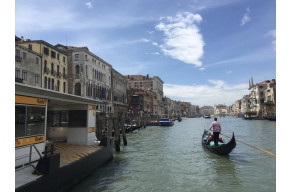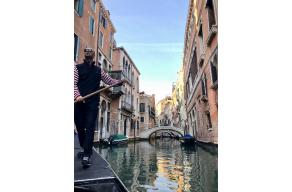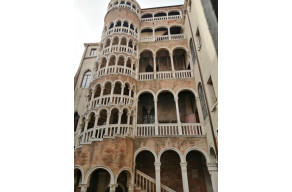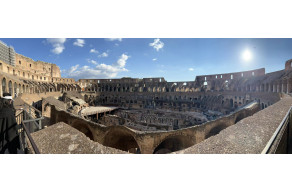 "
Efficient pass at a good price

"

I liked that in the pass were included some attraction points that were not in the main sight seeing list and also the fact that we had skip the line at Palazzo Ducale. Overall happy that we booked the classic turbo pass.

rodica t

. from romania, 05/2022
"
Venedig City Pass

"

It is worth buying the Venice City Pass. In our case it was particularly advantageous because of the daily trips from Mestre to Venice and back by tram. After that, we also found a special advantage for trips with vaporettos, i.e. water taxis. We were in Venice for 7 days and for the first time we mostly visited the island on foot. We used a faster access to the selected city points with vaporetto several times. The ticket price for a vaporetto ride per person is €7.50 and with many trips per day it was very reasonable to have the Venice City Pass. The number of trips remains unlimited. I also found a motorboat ride through La Grande Canal particularly interesting with the City Pass. Other advantages such as admission to the museum without waiting times are also particularly cheap.

Zdzislaw Christof K

. from Celle, 05/2022
"
Everything works fine!

"

Redeeming the pass was a bit of a walk, but we were able to avoid waiting times at the Doge's Palace and got away with it much cheaper :)

Julia J

. from Ansbach, 04/2022
"
Highly recommended!

"

The turbo pass is really highly recommended! The three of us went on a girls vacation and spent 3 days in Venice. I have to say that in my opinion the pass only pays off if you look at the city for at least 2 days. I was pleasantly surprised that everything is so easy and you only have to show the QR code on your cell phone at every museum. We opted for the Turbopass Classic and thus had the opportunity to take a gondola ride, which we did on the first day. We got there without waiting and then reserved the 3 island tour at 2:30 p.m. with German audio. The 3 island tour is highly recommended, as it also includes a visit to the glass blowing workshop, which I highly recommend! We were able to see live how different figures and glasses are made...otherwise the entry costs an extra 10€, but it was included! Since you have 50 minutes on each island, I would visit Murano again with the public transport, because this island is really very beautiful and more time may be needed. Burano is a beautiful island, but there are a lot of tourists there, which is why the waiting times for public transport are extremely long and there are always long queues. This was not a problem with the boat trip, since it leaves again after 50 minutes. Since the entrance fees are between 8-25€, you usually think twice whether you really visit a museum, but the pass made this decision for you and we looked at almost everything, even things that didn't interest us that much, were then but mostly excited to have looked. A big + is also that no or shortened waiting times are made possible by the pass. In one museum everything was actually already full and other visitors were sent away that they should come later, but with the pass this was not a problem and we were still allowed in. I would take the pass again and again because it is so easy, waiting times are avoided or there are shorter extra lines. It is also practical that the most interesting things are listed directly.

Viktoria K

. from Österreich, 04/2022
"
Was really good

"

Were able to do everything we planned. There was even access to the sights that had no free tickets available that day.

michaela k

. from dietach, 03/2022
"
Works perfect!

"

Most attractions were familiar with Turbopass. Works perfect and save time!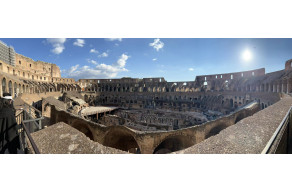 sophia y
. from usa, 03/2022
"
Great offer!

"

Interesting entries! Above all, I found the tour of the "Teatro la Fenice" very exciting.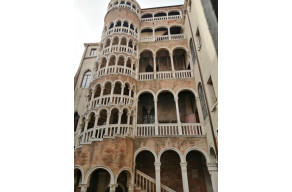 Customer from Wien/Österreich
, 01/2022
"
Recommended!

"

Nice to have things arranged in advance. Most attractions were familiar with Turbopass. One individual (at Doge's Palace) wasn't and sent us from pillar to post, but in the end this worked out as well. I'd advise everyone to check the opening times of attractions in advance. Furthermore, the communication with Johanna from Turbopass was very positive.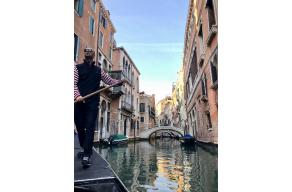 Sanne R
. from Netherlands, 12/2021
"
positive

"

Everything worked out. We could cash it all in and then get going. Only the voucher for part B caused us a little problem, because we didn't discover the hidden ticket booth in St. Stephano the first time. But we would always use the turbo pass. thanks

Uwe R

. from Augsburg, 11/2021
"
We recommend!

"

The Venezia City Pass is highly recommended. Great deals and requests quick access to attractions.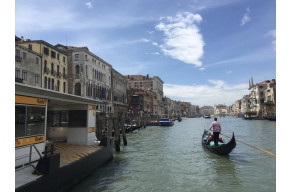 Customer from Venezia
, 10/2021
"
Venice

"

Customer from Österreich

, 09/2021
"
We used the ticket and was suitable for us.

"

We bought the classic ticket for 2 adults and one child without public transportation option and used it for our 3 full days visit to Venice (end of August 2021). The classic ticket has \"almost\" all main attractions included. However, not all (e.g. Campanile, Saint Mark's Basilica, ... ). Some of the churches we wanted to visit were extra charged by themselves. The Gondola ride is a shared ride, means, that you have to share the small boat with others (we 3 shared it with a young couple) and the ride is significantly shorter as the privately booked gondola (which costs between 80€..100€). The Gondola ride still is to be recommended (even shared). The 3 Islands trip is nice but tricky. Be careful to book in advance the trip otherwise you might be refused, for the day you are there, and need to book for the next day. This caused us a replan of daily visits. That is why, I would say, for one day trip to Venice make no sense to buy this ticket. Only make sense for a stay that is >= 2 days.
These kind of tickets are good in case you do not want to have for each main attractions the cash money with you. In some cases (but not all! - maybe due to Corona) you have fast entry options - means you do no stay to long lines for waiting to enter the attraction. In these days, with Corona, you need to have the \"Green Pass Wallet\" app installed on your mobile phone to prove that you are vaccinated, otherwise you might be refused the entry. Be prepared for a lot of crowd - yeah Venice is like that. But we have enjoyed it. Hope you will too !

Customer from München

, 09/2021
"
Useful pass. Public transport till 29 years (including) cheaper when buying Rolling Venice ticket on the spot

"

Useful pass.

Mind the last entry times of the different attractions.

Public transport for 72 hours till 29 years (including) is cheaper when buying a Rolling Venice ticket on the spot (or online).

Also the gondola ride can't be reserved by email, but must be reserved on the spot.

Maarten L

. from Latvia, 08/2021
"
Quick & easy

"

I used the City Pass for a whole week, exploring Venice and its islands. No waiting at the Doges Palast. Would buy it again.

Tina G

. from Linz, 10/2020
"
Easy to use and widely accepted

"

We used the Venice City pass on a 5 day visit to Venice at the end of Sept 2020. We used virtually everything that was included on the Classic pass. It was great value in not having to pay out euros for the things we did. The highlights were the Scuola and the Grand Canal bot trip. I felt the 3 island trip to Murano, Torcello and Burano was rushed as you got less than an hour each of the islands. I would have liked more time especially on Burano so we could have lunch. I felt the Camponile in St Marks Sq could have been included but that was only 10€ to go up so not too expensive.

Alan J

. from Beckenham UK, 10/2020
"
Easy to use

"

It was easy to use and everywhere we used it knew about it.
Don't know if it saved money but saved us from headaches and stress from booking individually.
Great for if you are unsure of what to see or when to see it.
Would recommend especially if you are in a group

Oliver K

. from Yeovil, 08/2020
"
The best there is!

"

Everything worked out very well. All tickets and vouchers were received without any problems. Just great!

Dieter K

. from Erfurt , 11/2019
"
Fantastic value Classic Pass

"

A great value pass that can be utilised for transport from/to Airport, on all the waterways and tours to islands, plus so many attractions with skip the line facility. We loved Venice and wished we had more time, at least 4 days to see most of the attractions. The 3 Island Tour was especially enjoyable. St Marks Square, the Doges Palace and Basilica were amazing. Unfortunately didn't have time to utilise the Gondola ride.

Kaye D

. from Hahndorf, 11/2019
"
Venedig City pass Classik

"

Customer from Deutschland

, 10/2019
"
Perfect

"

Definitely rewarding for us! Various museum visits, gondola ride, 7-day vaporetto .... Recommended

Jan W

. from Saarlouis, 07/2019