Turbopass customers say (since October 2016)
Write your review
"
Absolutely satisfied

"

I was completely satisfied with Munich Card. The map made my journey much easier, quieter in Munich. I did not have to worry about that. I can only recommend this option. I traveled to Munich for the Handball World Cup. Thanks to the Munich Card I could not only look at the Olympic Park, the Olympic Hall, the Olympic Tower, but also the Marienplatz, the Frauenkirche, the Königsplatz.

Farkas I

. from Tiszafüred, 02/2019
"
Excellent system , I am fully satisfy

"

I visited from center city to BAU exhibition with problem, turbo pass help me during my visit for four days

Mohammad S

. from Munich, 02/2019
"
Everything great

"

Public transport everything included, discounts on entries, again and again

Heinrich K

. from Philippsthal, 02/2019
"
Super

"

Customer from Rahden

, 01/2019
"
Very practical and economical

"

It is very convenient to visit the city if you are a tourist. It is very practical and very economical.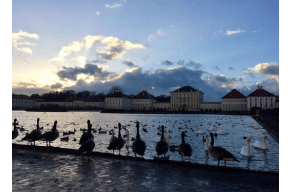 Customer from Spain
, 01/2019
"
Family short brake

"

Spent 5 days, what is not enough for the city.
To live not in the center is not a problem with perfect system of the transport.
Olimpic tower is to high to watch the sity, but views are imagine!


Volodymyr S

. from Chornomorsk, 01/2019
"
Worth it

"

I thought that this was well deserved for the price for it. I had a two day pass and I used it whenever I went to visit all attractions. Would recommend this product!

Christina C

. from Canada, 01/2019
"
Munich city impreses and inspires

"

Munich city is highly recommended to visit if you want to enjoy the arquitecture and a special spirit!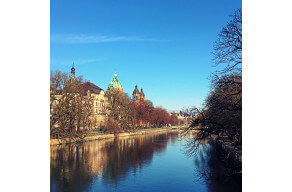 Customer from Moscow
, 01/2019
"
Recommended start of our Munich tour with Turbopass!

"

Recommended start of our Munich tour with Turbopass!

Gerhard L

. from Salzburg, 12/2018
"
Beautiful holiday

"

Munich is always worth a trip, we have recovered very well and can only recommend this pass!

Andreas M

. from F, 12/2018
"
Very well !

"

Very well !

peter r

. from Schweiz, 12/2018
"
Easy way to travel around Munich

"

The City Pass is a fantastic way to travel around Munich, it is extremely good value for money. We could not fault the various bars and restaurants that we visited. Unfortunately we did not have time to visit many of the attractions in Munich as we visited Neuschwanstein castle, which is a must see experience and Dachau. That's means that we will have to return to Munich at at later date, which I am looking forward to.

Philip W

. from Chatham, 12/2018
"
All museums in Munich are recommended.

"

All museums in Munich are recommended.

Maria L

. from Allgäu , 12/2018
"
Uncomplicated and cheap

"

Due to the pass we were very flexible and could use buses and trains without constantly buying tickets! Very convenient, also because the network of public transport in Munich is well developed.

Stephan J. S

. from Platten , 12/2018
"
Did exactly what it said

"

We had access to the whole city and airport, with discounts on loads of attractions.

Ryan C

. from Southampton, 12/2018
"
Münchentrip again dreamlike

"

With the Turbopass we were always mobile at any time of day or night and could enjoy our activities without any complications. For example, in the "boat", Bavaria Film Studio

Customer from Witten

, 12/2018
"
Convenience

"

It was very easy to buy and use the pass. We have used it on trams and metro. Unfortunately, the day of our visit was a religious holiday. So most of the museums were closed but we will also try that next time!


FEZA A

. from Turkey, 11/2018
"
Good value to visit Munich

"

Great city, using City Pass was easy and saved money. Don't forget to visit BMW Welt and Hofbrauhaus (good prices and fantastic beer)

L M

. from Brisbane, 11/2018
"
The pass was fine for Munich

"

The order was fine. The use of the pass was great. It was accepted by the mentioned companies, sometimes the persons in Metro were looking, what is this, but is was ok.
Using it at the companies/musea was also good!

Martijn L

. from Nijkerk, 11/2018
"
Munich

"

It was good

Nadine H

. from Freiburg, 11/2018