Turbopass customers say (since October 2016)
Write your review
"
super convenient and profitable

"

super convenient and profitable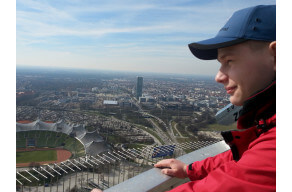 MARIA P
. from RUSSIA, 04/2019
"
Convenient for a Munich Tour

"

An excellent pass, inclusive of transport and discount entry to visitor attractions. Highly recommend.

Kevin G

. from UK, 04/2019
"
City Pass

"

very convenient and cheap for three people for four days travel to the subway. plus extra bonus discounts to the museum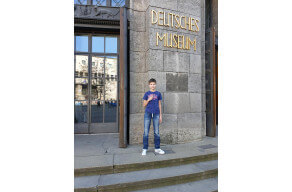 Pavlo P
. from ukraine, 04/2019
"
Amazing experience in nice city

"

There is huge amount of things to visit and explore in Munich if you are into histoical sights and museum.

Martin P

. from Prague, 04/2019
"
Very good if you want to experience Munich

"

Very good if you want to experience Munich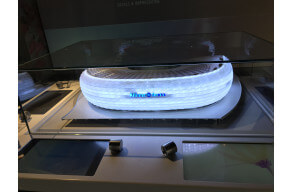 Customer from Sibiu/Romania
, 04/2019
"
Munich tour

"

Again a great thing with the turbo pass, everything worked out great. Can we only recommend.

Klaus M

. from Mettmann, 03/2019
"
Munich Card

"

Munich Card

Customer from Monheim

, 03/2019
"
City Pass for Munich

"

With the extremely cheap city pass (tip: 2 people are already considered a group) you can move throughout the entire route network of the center. The online booking of the ticket was completely unproblematic. For all Munich visitors unreservedly recommended

Helmut L

. from Burghaun, 03/2019
"
citypass munich

"

citypass munich

Customer from freiburg

, 03/2019
"
Munich, an advanture

"

I was in Munich for 3 days. I like to walk and see the daily life of people. for this purpose Munich was great, because it has a surprise for you in every corner. I enjoyed walking in English garden as well as Marienplatz and victualienmarkt.

Fatemeh J

. from Iran, 03/2019
"
Munich in February

"

We traveled to Munich for 3 days in February and were able to see a lot thanks to the great weather. The best we liked the view from the Olympic Tower, because the driveway was really worth it. The visit to the Deutsches Museum, the Nymphenburg Palace, the BMW Welt, Marienplatz, the stands on the Viktualienmarkt and dinner at the Hard Rock Cafe were also great. The sun was enjoyed in the English Garden, and the surfers on the Eisbach were exciting to see. In addition to the free use of local transport, we have received many great discounts and extras with the Munich Card. Our roommates were also very excited about their tours to Neuschwanstein Castle and Salzburg. Unfortunately, we did not have the time, but we will definitely be back! :)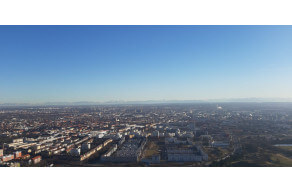 Leonie H
. from Osnabrück, 02/2019
"
Enjoying Munich without a hassle

"

The fact that you can travel without thinking of how much will cost me to go here or there, is my ticket expired? Is this zone covered? It is just amazing, pay for the day and you are done ;)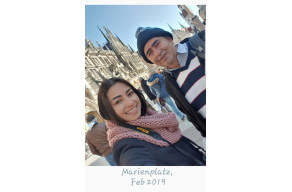 Tatiana A
. from AUSTRALIA, 02/2019
"
Absolutely satisfied

"

I was completely satisfied with Munich Card. The map made my journey much easier, quieter in Munich. I did not have to worry about that. I can only recommend this option. I traveled to Munich for the Handball World Cup. Thanks to the Munich Card I could not only look at the Olympic Park, the Olympic Hall, the Olympic Tower, but also the Marienplatz, the Frauenkirche, the Königsplatz.

Farkas I

. from Tiszafüred, 02/2019
"
Excellent system , I am fully satisfy

"

I visited from center city to BAU exhibition with problem, turbo pass help me during my visit for four days

Mohammad S

. from Munich, 02/2019
"
Everything great

"

Public transport everything included, discounts on entries, again and again

Heinrich K

. from Philippsthal, 02/2019
"
Super

"

Customer from Rahden

, 01/2019
"
Very practical and economical

"

It is very convenient to visit the city if you are a tourist. It is very practical and very economical.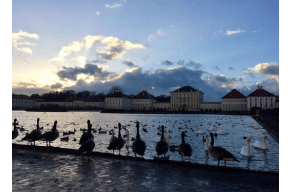 Customer from Spain
, 01/2019
"
Family short brake

"

Spent 5 days, what is not enough for the city.
To live not in the center is not a problem with perfect system of the transport.
Olimpic tower is to high to watch the sity, but views are imagine!


Volodymyr S

. from Chornomorsk, 01/2019
"
Worth it

"

I thought that this was well deserved for the price for it. I had a two day pass and I used it whenever I went to visit all attractions. Would recommend this product!

Christina C

. from Canada, 01/2019