Turbopass customers say
Write your review
"
Touri-Pass

"

Indispensable for city travel. Depending on your personal preferences, the discounts are sometimes less interesting or usable. But even for public transport worth the card!

Customer from Fröndenberg/Ruhr

, 08/2019
"
Everything was great and very simple

"

Xenia W

. from Luxemburg, 08/2019
"
Very good connections in Munich

"

Rarely have we used public transport so often in a big city. Short waiting times, everything well connected and all at a reasonable price! Various entrance fees also a bit reduced. The City Pass makes sense!

Manfred B

. from München , 08/2019
"
Great thing!!!

"

Seen much!! - Great to explore and experience with the Munich family. Great is that there are many perks and that you can use all public transport, as you like. We can only recommend the Munich Card and would use it again!

Diana P

. from Trier , 08/2019
"
It is worth it

"

Customer from Düsseldorf

, 08/2019
"
Munich Pass - excellent value

"

We used the Munich Pass over 4 days for local sightseeing, public transport etc. Everything went seamlessly and we felt we got great value out of the pass, visiting many sites and making good use of the public transport.

One thing I recommend is making a call in to the visitor information centre in MarienPlatz one of the first things a visitor with Munich Pass should do - they will explain all the options and help you set up an itinerary. There are so many must do things a bit of help is useful.

Thoroughly recommend the Munich Pass for travellers to Munich



Perry F

. from New Zealand, 08/2019
"
It was really worth it

"

Christina R

. from Essen, 08/2019
"
Munich: a great city for any art lover

"

Munich has a lot of very interesting museums. From Egyptian art (SMÄK) to contemporary art (Pinakothek der Moderne) and everything in between. Don't miss the Blaue Reiter collection in the Lenbachhaus. The building of the Pinakothek der Moderne is a work of art itself: beautiful architecture (especially inside). With the Munich Pass you have free access to every museum in town.

Joost J

. from Santpoort-Noord, 08/2019
"
Again and again

"

Through the city pass you save the annoying each time new ticket proceeds. At my next stay I will definitely use it again.

Customer from Weiler-Simmerberg

, 08/2019
"
Everything perfect!

"

The Asamkirche and the "Old Peter" at Marienplatz were the highlight for me. The restaurant at the central station "Munich Stubn" is highly recommended. Excellent service, price and food perfect.

Customer from Gmunden

, 08/2019
"
Super satisfied with the CityPass

"

On the one hand, you can use all public transport for the booked period for the booked area, on the other hand, you get a discount for many attractions on presentation. Great idea!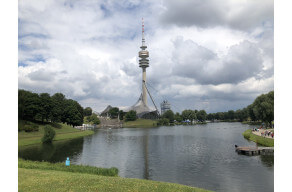 Customer from Kulmbach
, 08/2019
"
Excellent value for money

"

We got a 5 day group entire area pass which worked out cheaper than individual passes. The entire area pass meant that it covered to and from Munich airport. It was well worth the money and I would get it again whenever we come back to Munich.

Gordon D

. from Dundee, 07/2019
"
Keeps you relaxed and flexible even when your plans go wrong

"

Keeps you relaxed and flexible even when your plans go wrong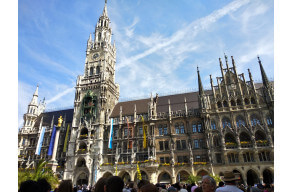 Roydon M
. from Munich, 07/2019
"
all public transport and then discounts

"

We were traveling as a group and have extensively used all public transport. Furthermore, there were rich discounts for example, public tours again and again - absolutely great

Customer from Freigericht

, 07/2019
"
Clear and very practical

"

We were with our City Pass in the Bavaria Film Studios, a whole day you should plan there, very interesting, the kids also really liked it. and we did not have a car with us, you can really do without it, the suburban train and so on was free through the City Pass, it could not be better, there are five of us. The discounts are amazing, always happy.

Claudia L

. from Geiselwind, 07/2019
"
Hotel with S-Bahn connection

"

Perfect with a turbopass

Fritz Rudolf F

. from München, 07/2019
"
Hotel with train connection

"

Perfect for turbo pass

Fritz Rudolf F

. from München , 07/2019
"
Simply great !!!

"

Only recommended

Melanie S

. from Waltrop , 07/2019
"
Munich is really worth seeing

"

Spent a long weekend in Munich with my wife. Here we have: - City tours with the day ticket - Tour Allianz Arena - Tour of the Olympic Tower and grounds - Geocaching - Old Town - Visit of churches

Andreas S

. from Deutschland, 07/2019
"
So many benefits!

"

The price of the Turbopass was easily justified by how much our family of 4 would save on buses and S-Bahn tickets. In addition we received a discount on admission tickets too. This was a great value that will will use again in the future.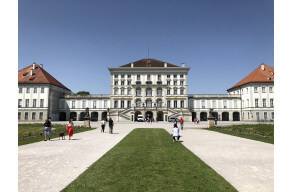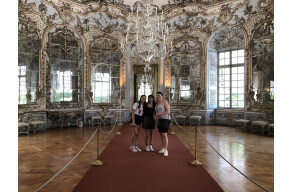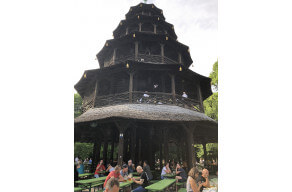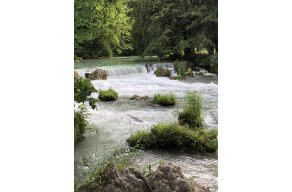 Krystel F
. from Omaha, 07/2019