Turbopass customers say
Write your review
"
Everything worked out very well.

"

Everything worked out very well.

Customer from Schleswig-Holstein

, 06/2019
"
That's fine

"

That's fine

Adrian Z

. from Bamberg, 06/2019
"
Good

"

Great for public transport, it is valid for everyone! Many discounts but of little value, however useful. Lower price than other similar cards ...

Customer from Firenze

, 06/2019
"
Good Idea

"

I bought a five days munchen card,mainly for the public transport(entire network).I get some discounts by attractions that i planned to see.
There are a lot of discounts,so i am satisfied.

Customer from ITALY

, 05/2019
"
Mostly good

"

Mostly good. For some places you need to exchange their tickets, and one attraction (I forgot which one it is)'s scanner was too old that it showed my pass had already been used in that place, but I still got the ticket after the staff checked with the pass company.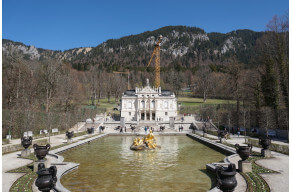 Customer from London
, 05/2019
"
Efficient!!

"

So impressed with the efficiency of the transport system in Munich and the freedom the city pass gives you to use all modes of transport! I will definitely recommend this as means of getting around the city. The discounted entrance fee is also a bonus!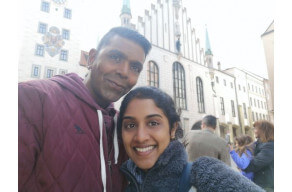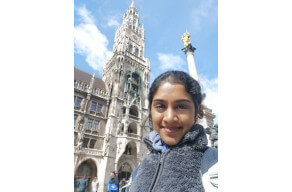 Simone C
. from South Africa, 05/2019
"
useful product museums still learning how it works

"

A good useful product to access the main museum and transport of Munich, however the museum are still learning about it and one museum treated as a discount card not a pass so had to pay reduce ticket price. The scan location for museum is just in English it may be worth to have German as well,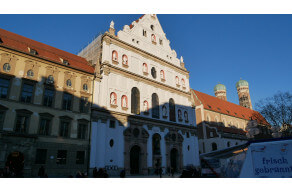 samuel b
. from England, 03/2019
"
Culture and convenience

"

The travel card is a boon...not having to worry about purchasing tickets is fantastic

Customer from guildford

, 03/2019
"
Worked Well

"

We liked the Munich City Pass. Everywhere accepted it, although a few museums seemed to struggle with the scanning process - we even had to help a couple of places to scan it properly. Having the Pass certainly meant that we did more things than we would have done. We would get it again.

David W

. from London, 01/2019
"
Carefree package

"

Gladly again! Good opportunity to be mobile and to save on attractions. Only sadness drop: A mobile ticket in an app would be more practical.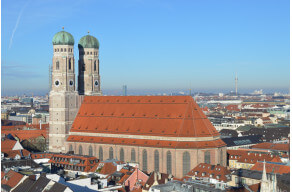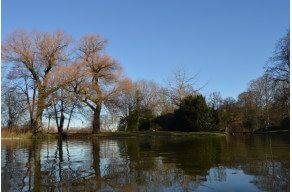 Marco R
. from Eppelborn, 01/2019
"
Ease of travel

"

it was reassuring to have the pass; valid for travel on all forms of transport. It meant that we could change our travel plans and method of transport without worrying about buying tickets. This also saved time each day. We were surprised that ticket barriers were not in place at many stations but as we had the Turbopasses with us we were reassured.
I was pleased to see grass growing along the tramways making a green corridor in residential areas.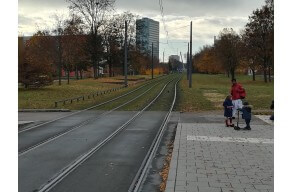 Fiona H
. from Stratford Upon Avon, 12/2018
"
Extremely useful pass

"

The turbopass is an excellent choice when you're visiting Munich, especially for small groups. It offers a full inclusive pass on the public transportation as well as discounts on the entry ticket of a lot of attractions. The only small problem we got: the bar code code was not easy to be read by the dedicated smartphone provided to the attraction responsibles.
Great value for money, when we'll go back to Munich or any other location where this kind of pass exists, for sure we'll take it again !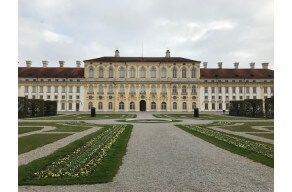 Customer from Belgium
, 11/2018
"
Excellent value

"

Cheapest all-zones transport ticket for 2 adults, even if you don't use any discounts for museums etc

J P

. from Manchester , 11/2018
"
repeat value

"

We will be back

Ursula S

. from Schweiz, 09/2018
"
Satisfied

"

I was very pleased with the pass and all the things that came with it. However, I regularly visited attractions that had never heard of the pass and information about the pass and its validity did not match the Munich website itself. This is one point that should be addressed.

Customer from Netherlands

, 08/2021
"
Normal

"

In the restaurant we had to ask for a free dessert for the ordered main dish of Denmark. In several places there was no Munich Pass card scanner. In the botanical garden, the cashier wanted to grant a discount instead of free admission only after examining the declarations through the Munich passport

Customer from Offenburg

, 05/2019
"
Quite expensive

"

In retrospect, and calculated, I found the Tubopass quite expensive. Although the first impression of the offer seems overwhelming, a more intimate use is not possible for reasons of time alone. The opening hours of the museums and cultural institutions, as a rule, from Tuesday to Sunday from 10 am to 5 pm allow for a maximum of 2 museums or castles per day. The MVB card with 39 € per person appears quite violently. Either I travel by train, bus, tram or visit culture.

Customer from Hamburg

, 04/2019
"
Idea very good but unfortunately not 100% working

"

This pass is valid for numerous shops, sights and attractions and the suburban train. Unfortunately, with many partners, the employees do not know that they are in the passport. Not even at Bayern Munich, the employees knew about the discount.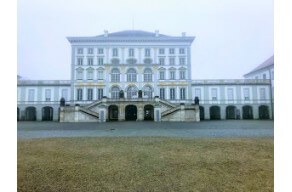 Customer from Österreich
, 12/2018
"
A pass with teething problems

"

The use of the relatively new Munich City Pass had not yet spread among all participating companies and their employees. In principle, however, the beginning is made in Munich, but the whole system is still far more expandable. An example could be the Vienna Pass from Vienna, which is fantastically well organized! It would be desirable for a multi-day ticket, the use of buses on all these days and not just for a city tour. The idea of ​​a Munich City Pass as all-round carefree package for the tourists we find otherwise great, but is still adaptable.

Bernd z
. from Schwarme, 11/2018
"
It's ok

"

It more worked as a travel card. If you go to Munich for 3-4 days, you won't have time for real thorough museums visits. Well, maybe 3 in total taking into consideration an obligatory Neueswanstein castle trip so count based on the regular discount provided of around 2 euros from regular entrance ticket price. Don't forget to count a round airport trip that is apx. 11,5 euros.

Maria M

. from Moscow, 10/2018